Eimer and Amend
&nbsp
Bernard G. Amend, 1821-1911
Charles (Carl) Eimer, 1923-1901
by Brian Stevenson
last updated April, 2021
Founded in 1851 in New York City as a small pharmacy (chemists') shop, Eimer and Amend grew over the years into a major supplier of pharmaceutical and medical supplies and apparatus. In 1940, the firm was acquired by Fisher Scientific. Microscopes, slides, and other items are often encountered with Eimer & Amend's name on them (Figure 1).


Figure 1. A microscope slides that was retailed by Eimer and Amend. The person who made the slide is not known, but the label implies that it was custom-made for Eimer and Amend. The firm was in business from 1851 until 1940, so dating their products can be difficult. The style of this slide suggests production during the early 1900s.
&nbsp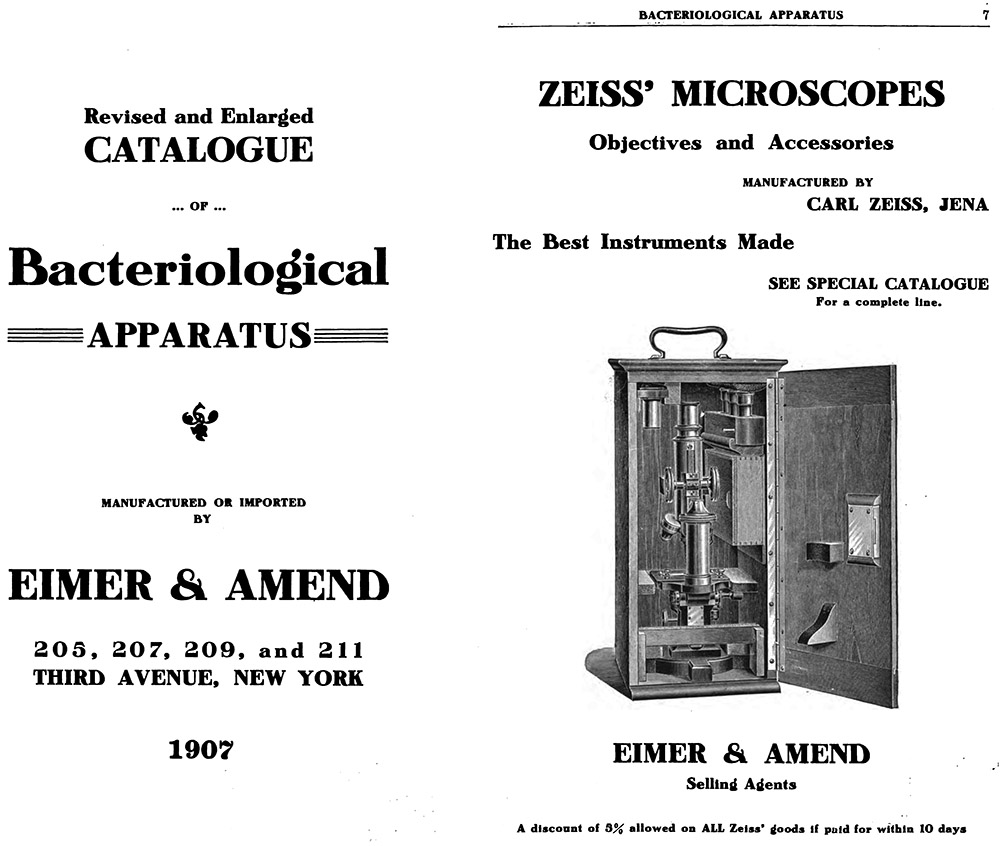 Figure 2. Cover and an inside page from Eimer and Amend's 1907 catalogue of bacteriological apparatus. Pages that illustrate this catalogue's microscopes are shown below in Figure 3.

&nbsp

Bernard Amend and Charles Eimer were born in Darmstadt, Hesse (Germany), and were old school friends. Amend was born on January 1, 1821, and died on April 6, 1911, in New York City. Eimer was born on February 1, 1823, and later returned to Darmstadt, where he died on June 20, 1901. Both men emigrated to the USA around the middle of the nineteenth century.

The lives and businesses of Eimer and Amend are best summed up by the following contemporary publications:

Illustrated New York: The Metropolis of To-Day, 1888:

"Eimer & Amend, Wholesale Druggists, Importers of Drugs, Chemicals, and Chemical Apparatus, Nos. 205-211 Third Avenue, corner Eighteenth Street. - No branch of commercial enterprise in the great metropolis is more important or more representative in character than that of the wholesale drug trade, and, both as regards resources and sterling enterprise, our leading houses are celebrated throughout the length and breadth of the land. Prominent among the number and one of the oldest established is the widely known house of Messrs. Eimer & Amend, at Nos. 205 to 211 Third Avenue, corner of Eighteenth Street. This firm are extensive wholesale druggists and importers of drugs, chemicals, and chemical apparatus, and they originally established themselves here in 1851, as a small retail store, steadily increasing their business each year, and in 1886 they erected their present spacious and elegant quarters. These comprise a fire-proof building, containing seven stories and a basement, seventy-five feet square, built of yellow brick and granite trimmings, and forming one of the most perfect establishments in this line in the country, a thorough system of organization being enforced and every department being in charge of experienced pharmacists. The firm are general dealers in fine drugs and chemicals, chemical apparatus, assay goods, chemists' supplies, essential oils, acids, tinctures, essences, herbs, roots, gums, etc., renowned alike for purity, freshness, and close prices. They possess superior facilities for the importation of the finest line of goods known to the trade, and sell direct to the leading houses in this city and throughout the country, having developed a large, permanent trade by the exercise of a judicious and reliable business policy. Employment is regularly given to from sixty-five to seventy-five skilled hands, and from eight to ten experienced salesmen represent the house upon the road. The sole surviving proprietor of the business is Mr. B.G. Amend, his partner, Mr. Charles Eimer, having retired in 1882. Mr. Amend was born in Germany, where he studied his profession, and came to this country in 1848. He has ever retained the confidence of the trade and the general public as a gentleman of the highest repute for ability and integrity, and those entering into commercial relations with his house can rely upon securing advantages not readily obtained elsewhere".

&nbsp

Obituary of Bernard Amend from American Druggist and Pharmaceutical Record, 1911:

"Bernard G. Amend, president of the wholesale drug firm of Eimer & Amend, died on April 6, of infirmities incident to age, at his home, 120 East Nineteenth street, New York city, aged ninety.

Mr. Amend was born in Darmstadt, Germany, in 1821. He was a fellow townsman and pupil of the great German chemist, Baron Justus von Liebig. Under the tutelage of Baron Liebig Mr. Amend developed that love of chemistry which later proved to be the corner stone of his successful career.

About one year after arriving in this country, in 1847, Mr. Amend entered the employ of Dr. William H. Milnor, who, three years before, had opened a small drug store at Third avenue and Eighteenth street. The store was then on the outskirts of the city. In 1851 Mr. Amend, in conjunction with Louis Gail, purchased the business of Dr. Milnor. Mr. Gail retired in 1856, when Mr. Amend induced Charles Eimer, an old schoolmate, to join him, adopting the present firm name of Eimer & Amend. Mr. Eimer retired in 1883. The firm was incorporated under the laws of New York in 1897. During the partnership the business developed from a retail store into a small jobbing concern, the firm being among the first importers of crude drugs and specialties from Germany, high grade chemicals and Norwegian codliver oil.

Mr. Amend was one of the prominent chemists who participated in the Priestly Centennial in 1876, which led to the foundation of the American Chemical Society.

Mr. Amend retired from active participation in business about ten years ago, leaving the conduct of affairs to his sons. Mr. Amend was a life member of the College of Pharmacy of the City of New York; the Chemists' Club, American Museum of Natural History, American Museum of Art, St. John's Guild and the German Hospital. He is survived by two sons and a daughter".

Figure 3. Excerpts from Eimer and Amend's 1907 Catalogue of Bacteriological Apparatus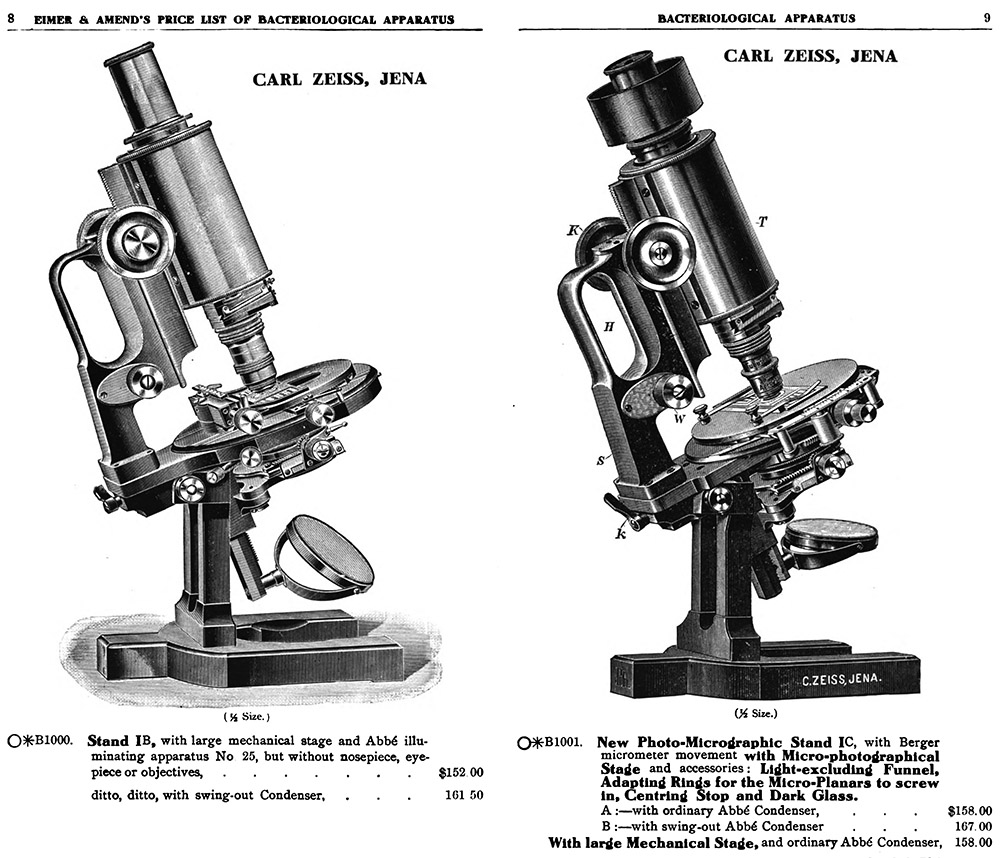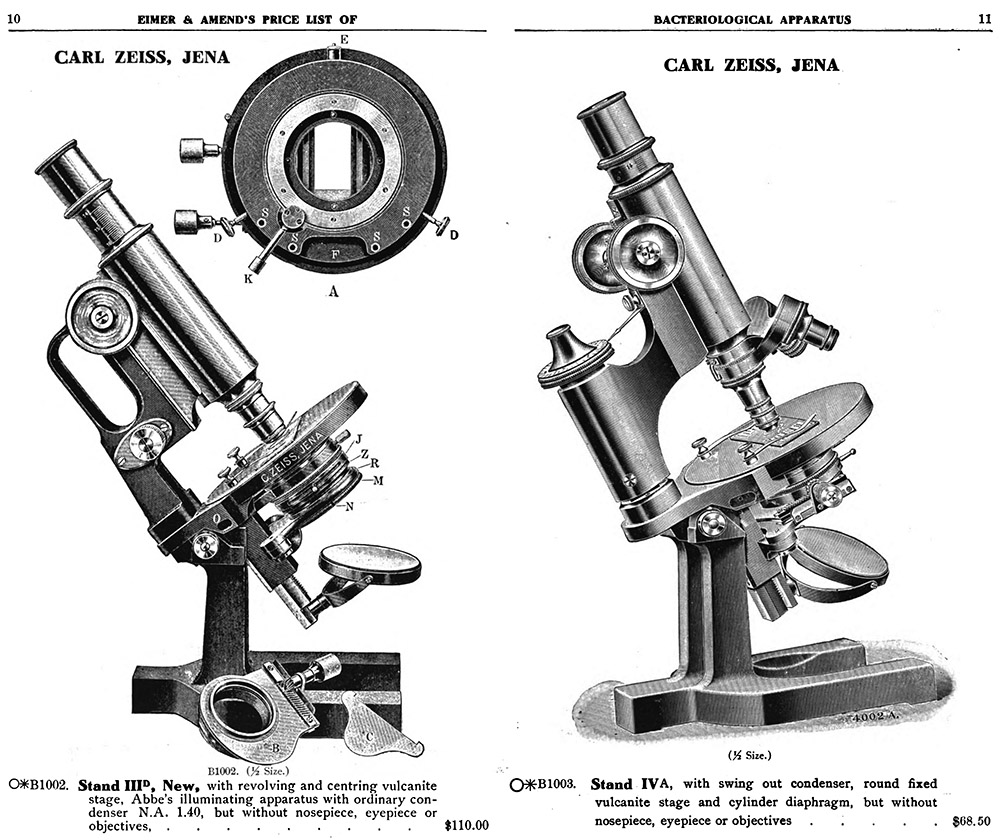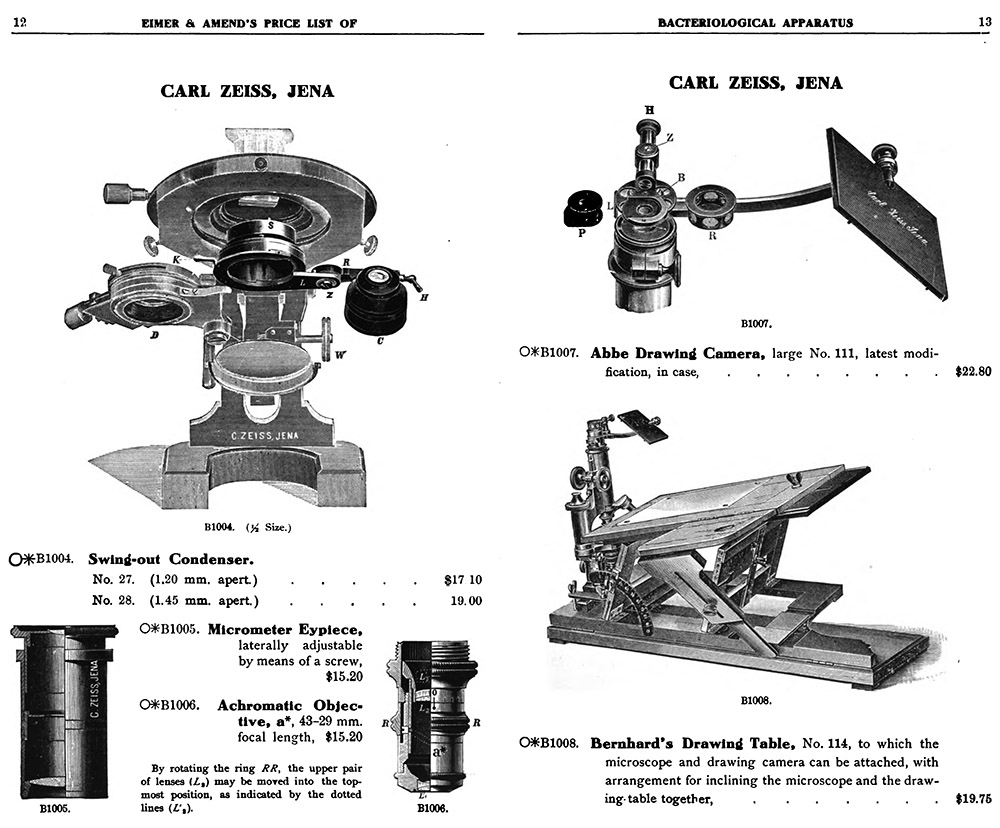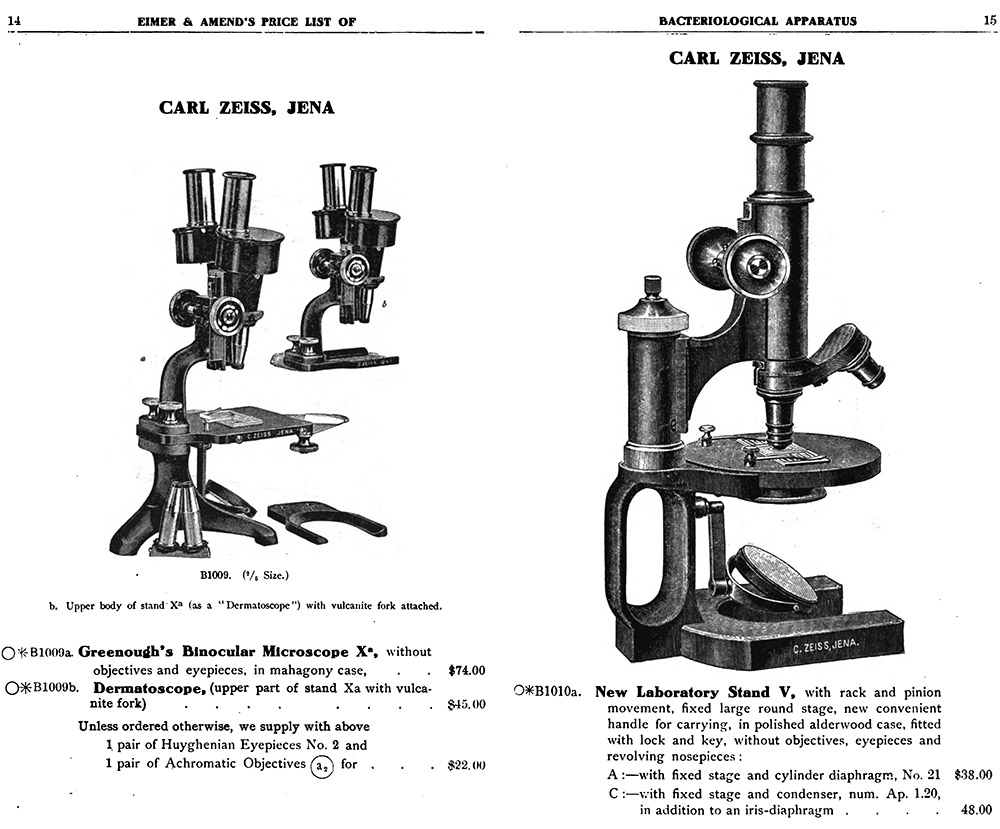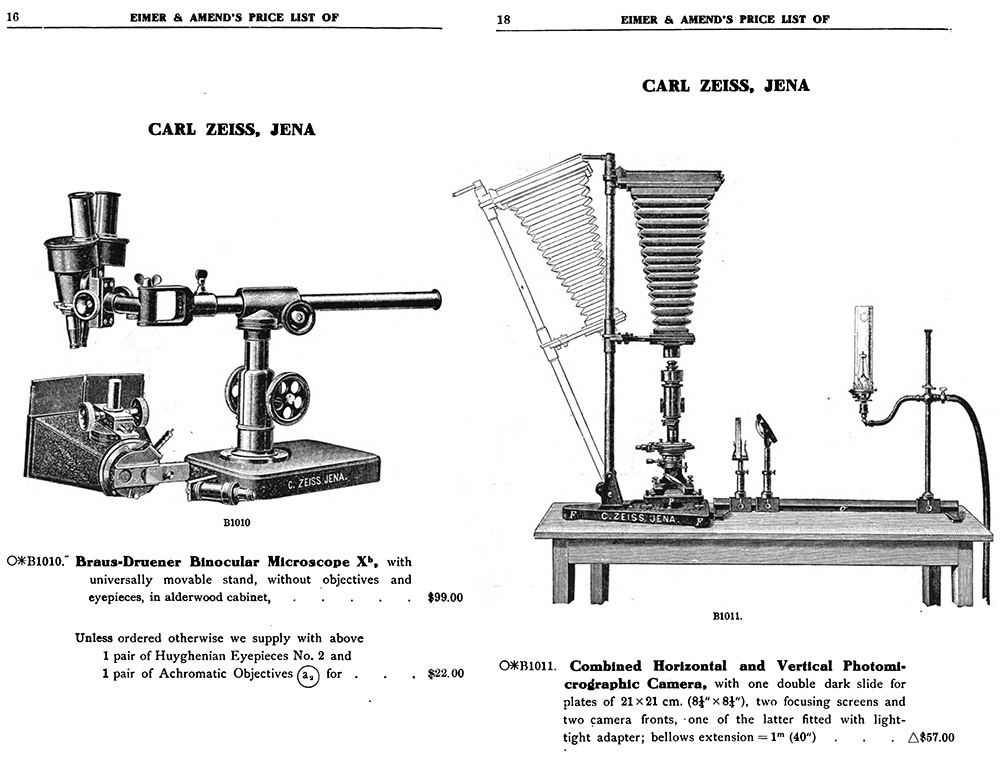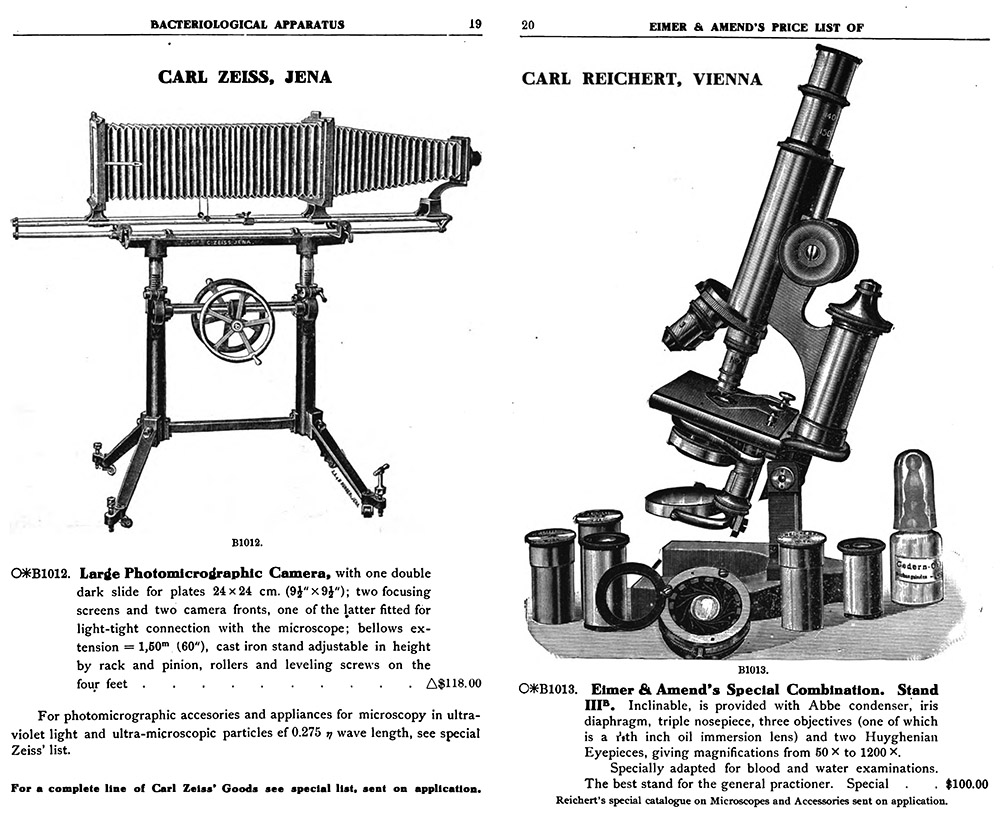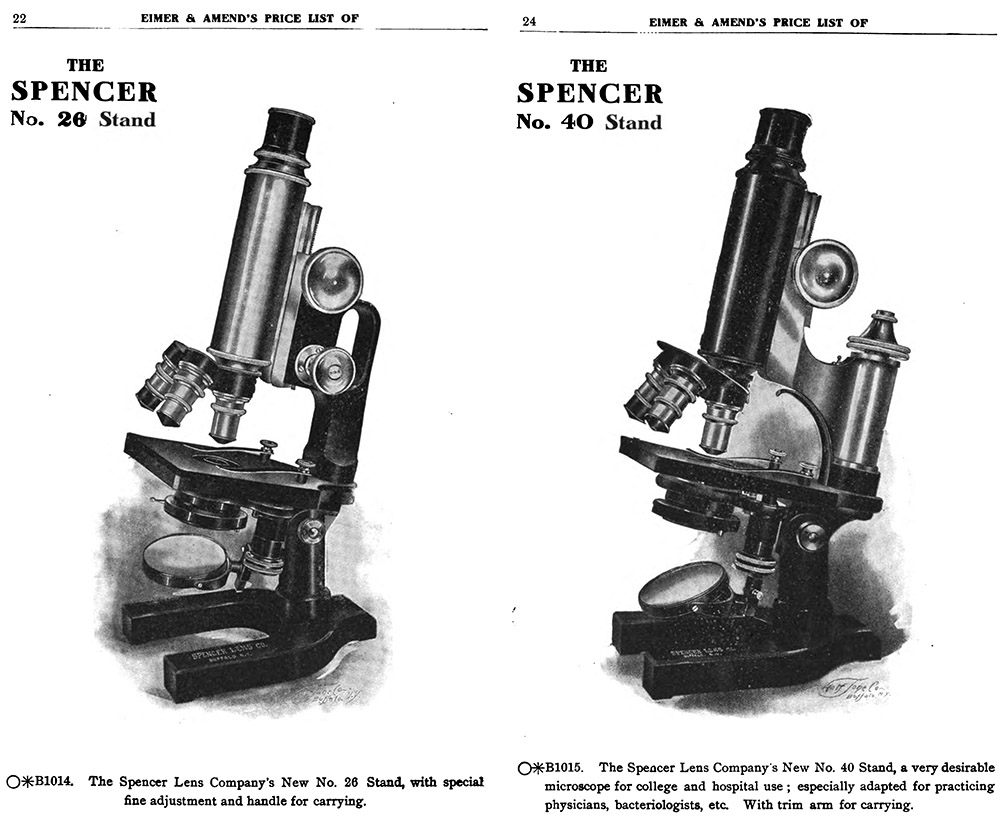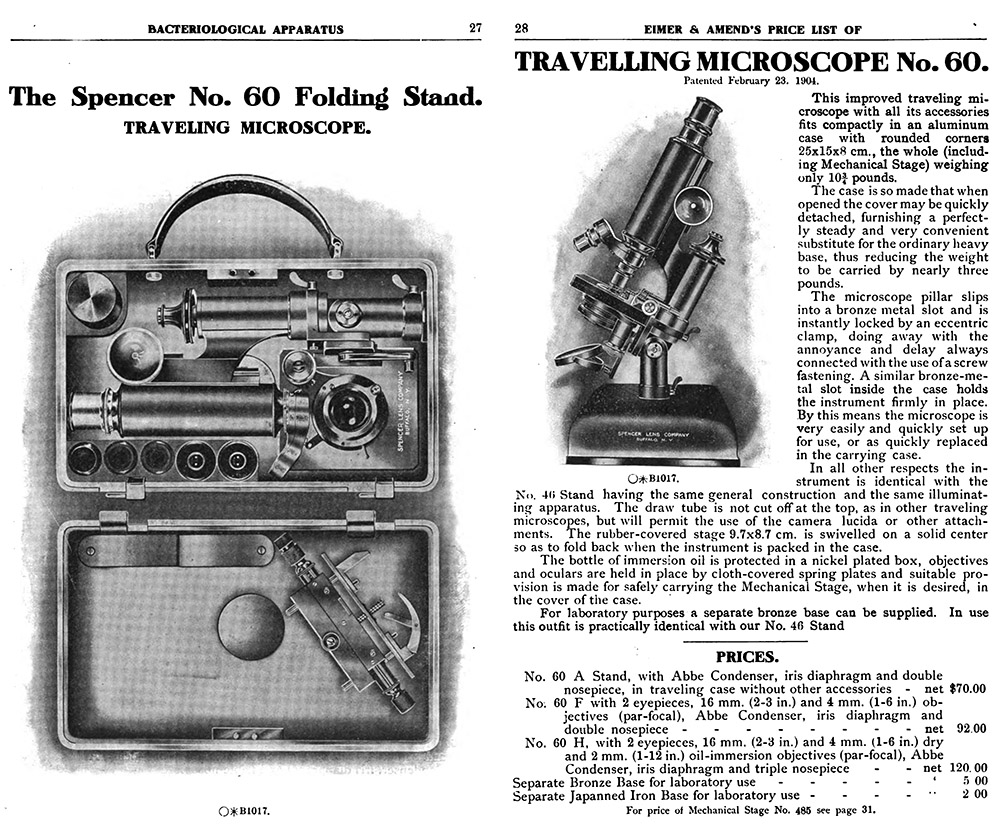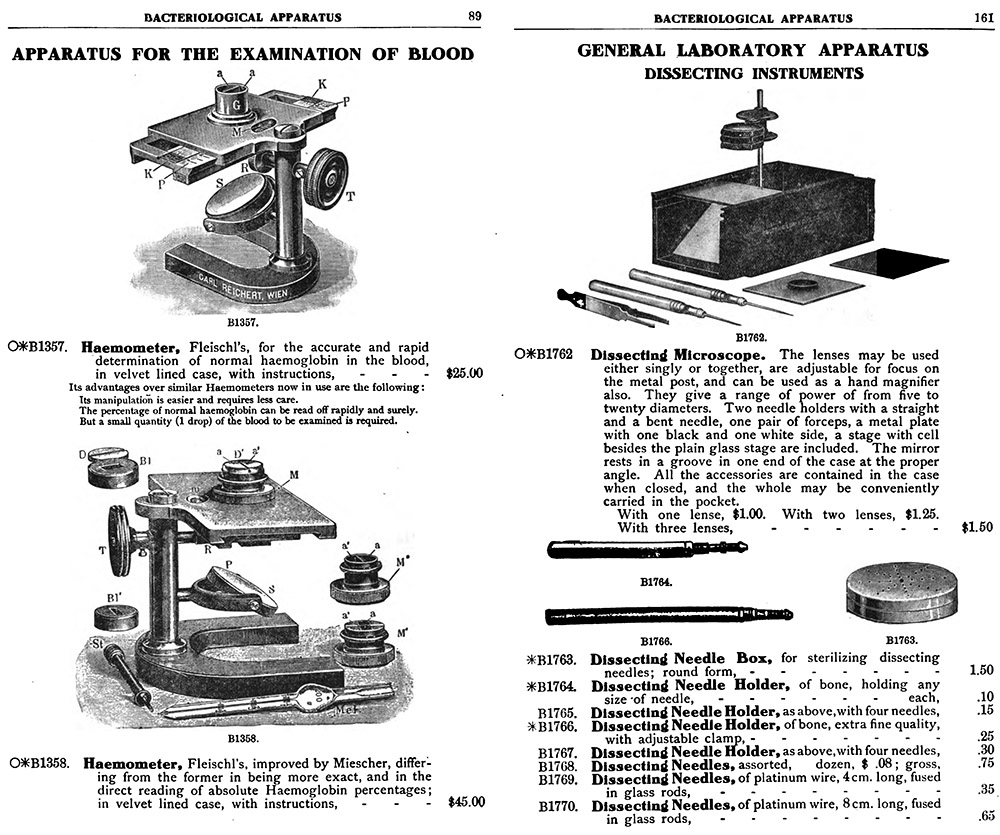 Figure 3. Excerpts from Eimer and Amend's 1907 Catalogue of Bacteriological Apparatus
&nbsp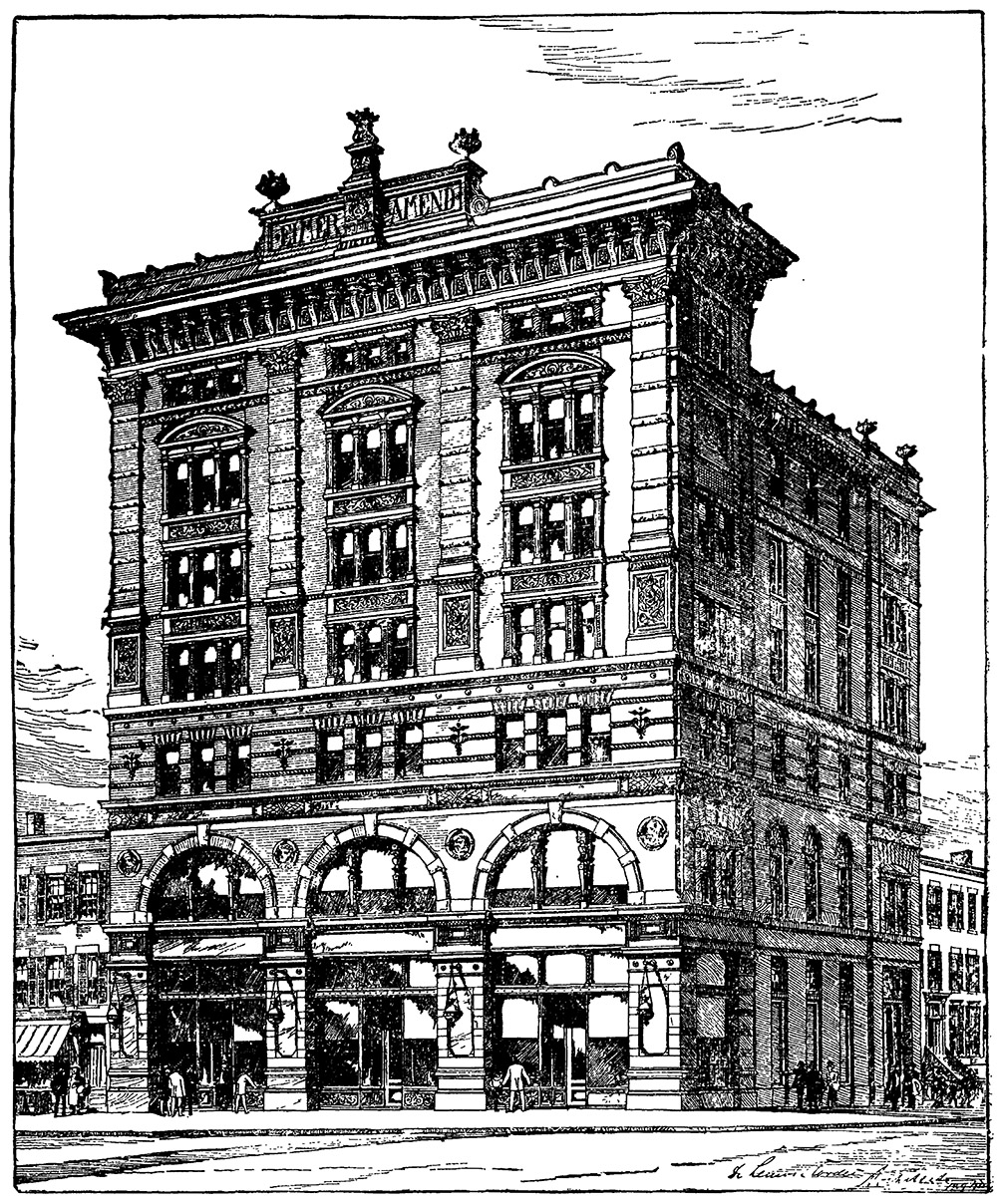 Figure 4. The Eimer and Amend building at 205-211 Third Avenue, on the corner of Eighteenth Street, in 1888. From "Illustrated New York: The Metropolis of To-Day".
&nbsp
Resources
American Druggist and Pharmaceutical Record (1911) Bernard G. Amend, Vol. 58, page 49
Illustrated New York: The Metropolis of To-Day (1888) Eimer and Amend, International Publishing Co., New York, page 154
U.S. census and other records, accessed through ancestry.com