Edward James Elgee, 1860 - 1933
by Brian Stevenson
last updated June, 2023
E.J. Elgee was a member of the Brighton and Hove Natural History and Philosophical Society from about 1891 until 1902. Microscope slides with his name probably date from that time period. His known mounts are of very good quality.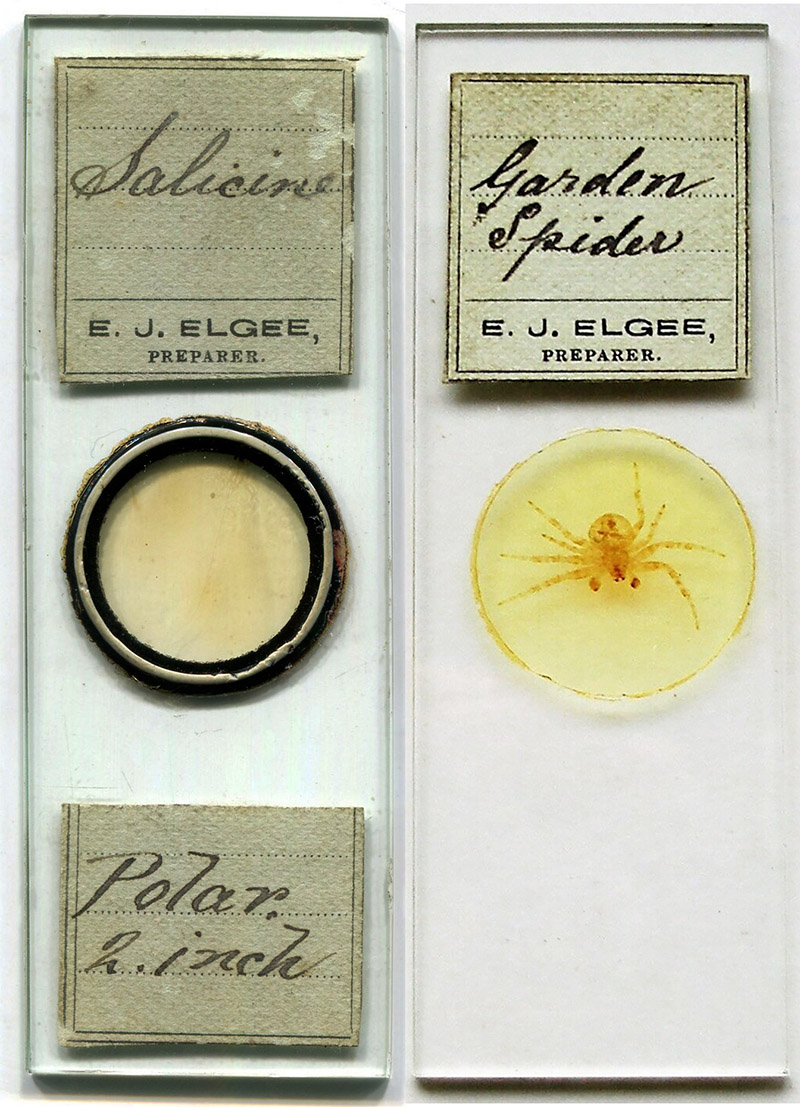 Figure 1. Microscope slides by Edward J. Elgee, ca. 1891-1902. From the author's collection or adapted for nonprofit, educational purposes from an internet auction site.
&nbsp
Edward James Elgee was born on December 28, 1860, in Paddington, Middlesex (now London). He was the only child of Jeremiah and Matilda Sarah Jane Elgee. The family appears to have been quite wealthy. The 1861 national census recorded father Jeremiah as being a "landed proprietor". The 1871 and 1881 censuses recorded Jeremiah's profession as "station master" and "railway agent", respectively, in Ventnor, Hampshire. He was evidently not a menial railway employee, since the 1881 census records the household as including a cook, a housemaid, and a groom. Jeremiah died in early 1882, at the age of only 46.
During the autumn of 1881, Edward married Nellie Josephine Pattinson, in London. A daughter, Daisy, was born in early 1882. She was Elgee's only child.
It is not clear how long Edward and Nellie lived with each other, but they were separated from each other by 1891. That year's national census recorded Nellie and Daisy as living at 7 Camelford Street, Brighton (she was "married" and "head of household"). Edward lived at a home named "Mountjoy", on Preston Road, Brighton. Edward's widowed mother also lived with him.
Edward Elgee was listed in the 1891 as a member of the Brighton and Hove Natural History and Philosophical Society. He was evidently interested in photography, and served on the Council of the Photographic Section in 1898.
The 1901 census listed Edward and his mother at the Preston Road house. He stated that he was "single". His occupation was recorded as "engineer (civil)", working "on his own accord". Edward's mother died in 1902, leaving an estate of almost £30000, which was a very considerable sum.
Edward Elgee was not listed in the membership rolls of the Brighton and Hove Natural History and Philosophical Society in 1903 or afterward. This suggests that Elgee's microscope slides probably date from around the time that he joined the Brighton society until 1902.
The 1911 census recorded Nellie and daughter Daisy as living at 55 Egremont Place, Brighton. Edward lived in Herne Bay, Kent, with Rose "Elgee". They reported to the census taker that they had been married for "1 year". Edward was supported by "private means". The pair employed a domestic servant.
Nellie Elgee died on May 5, 1912, only 49 years old. The probate of her will stated that she was the wife of Edward James Elgee.
Shortly after Nellie's death, Edward and Rose were legally married. The parish records of St. Andrew, Holborn record that Edward James Elgee and Rose Macauley were married on July 20, 1912. He was listed as a "widower" and a "gentleman". He was 52, and she was 45. Rose died in 1930.
Edward J. Elgee died on February 5, 1933, in Highbridge, Somerset, aged 72.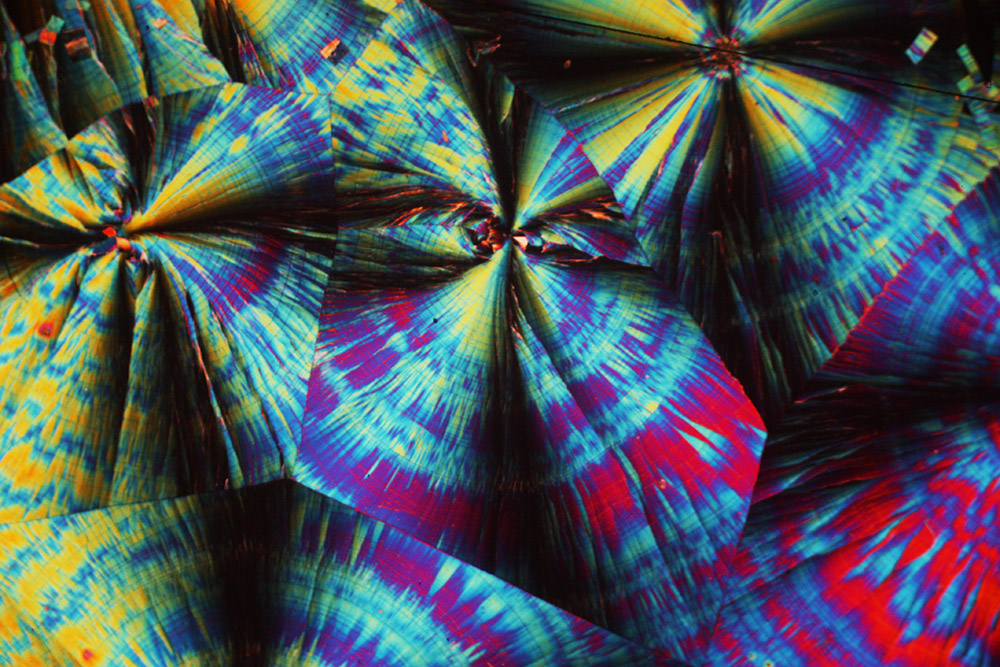 &nbsp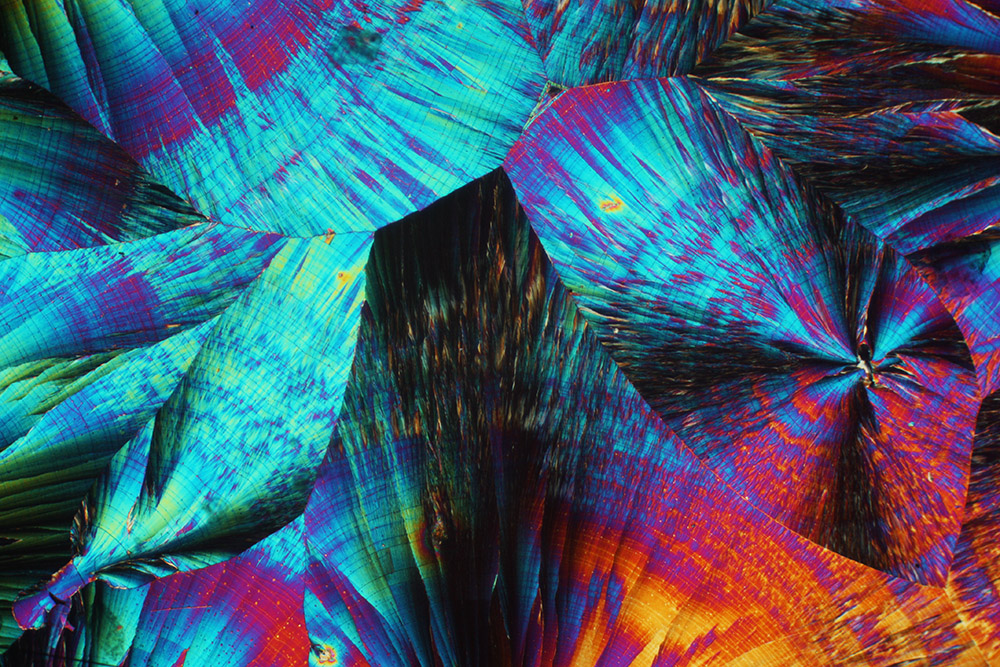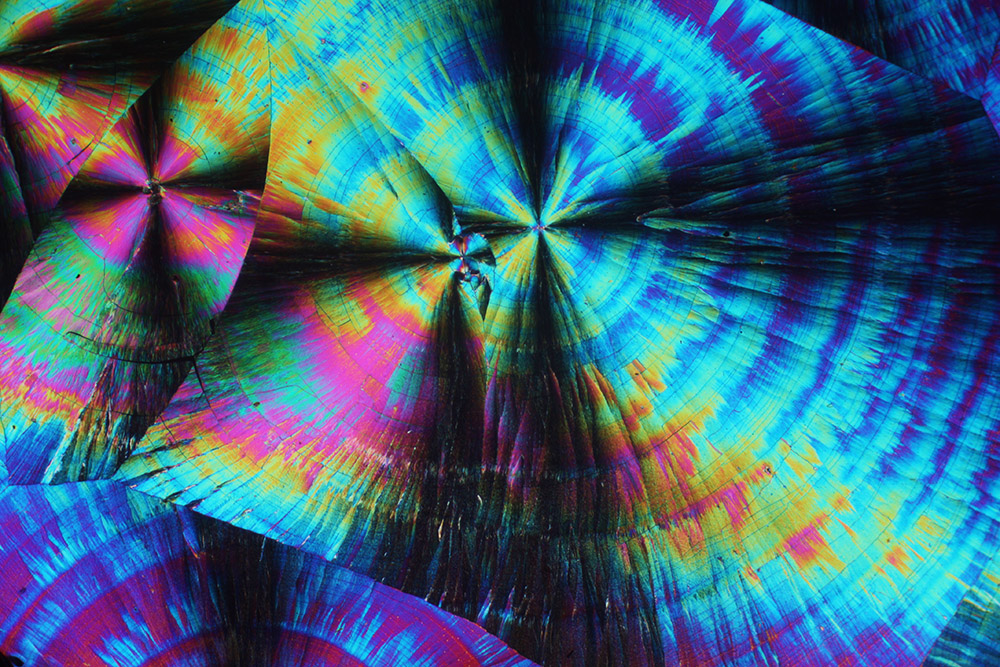 &nbsp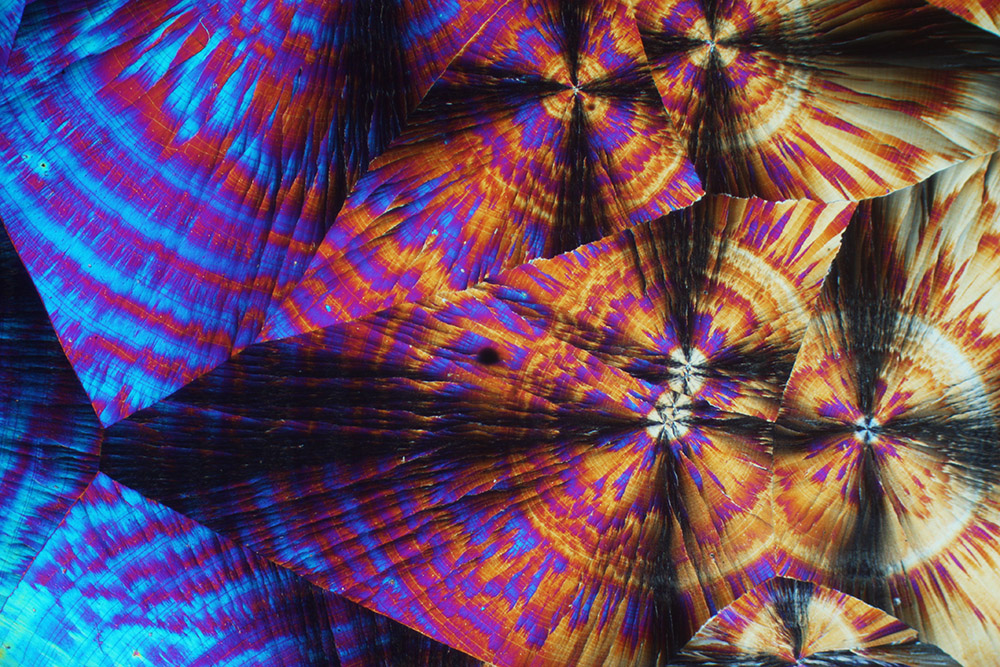 Figure 2. Images of salicine crystals, prepared ca. 1891-1902 by Edward J. Elgee (see Figure 1). Photographed between crossed polarizing filters with a 3.5x objective lens and C-mounted digital SLR camera on a Leitz Ortholux II microscope.
&nbsp
Resources
Baptism record of Edward James Elgee (1861) Paris records of St. Luke, Chelsea, accessed through ancestry.com
Brighton and Hove Natural History and Philosophical Society Annual Report (1891) Members, "Elgee, E., Mountjoy, Preston Road, Brighton"
Brighton and Hove Natural History and Philosophical Society Annual Report (1898) Photographic Section, page 42
Brighton and Hove Natural History and Philosophical Society Annual Report (1902) Members, "Elgee, E., Mountjoy, Preston Road"
Brighton and Hove Natural History and Philosophical Society Annual Report (1903) E.J. Elgee not listed as a member
England census and other records, accessed through ancestry.com
Kent's Directory of Kent, Surrey, and Sussex (1891) "Elgee Edward J. Mountjoy, Preston rd", page 2037
Kent's Directory of Kent, Surrey, and Sussex (1899) "Elgee E.J. Mountjoy, Preston rd. Brighton", page 606
Marriage record of Edward James Elgee and Rose Macauley (1912) Parish records of St. Andrew Holborn, accessed through ancestry.com
Probate record of Matilda Sarah Jane Elgee (1902) "Elgee, Sarah Jane of 'Mount Joy' Preston-park Brighton widow died 6 February 1902 at "Springfield: Sydenham Kent Probate London 23 May to Elizabeth Knight and Alice Yates widows and Joseph William Asprey solicitor Effects £29636 6s 9d", accessed through ancestry.com
Probate record of Nellie Elgee (1912) "Elgee Nellie Josephine of 55 Egremont-place Brighton (wife of Edward James Elgee) died 5 May 1912 Administration London 15 October to Daisy Grace Maud Adeline Elgee spinster. Effects £388 13s", accessed through ancestry.com
Probate record of Edward James Elgee (1933) "Elgee Edward James of Monkton Walrow, Highbridge Somersetshire died 5 February Probate London 16 June to Moreton Laing Knight solicitor. Effects £850 14s 11d", accessed through ancestry.com