Harry Leon Gauntlett, 1884 - 1956
by Brian Stevenson
last updated May, 2022
H.L. Gauntlett was a physician/surgeon, and an avid amateur naturalist. Shortly after returning to England at the conclusion of World War 1, Gauntlett joined the Royal Microscopical Society and numerous other scientific organizations. His known slides are well prepared and often artistically laid-out (Figures 1 and 2). They probably date from ca. 1920 through the mid-1950s.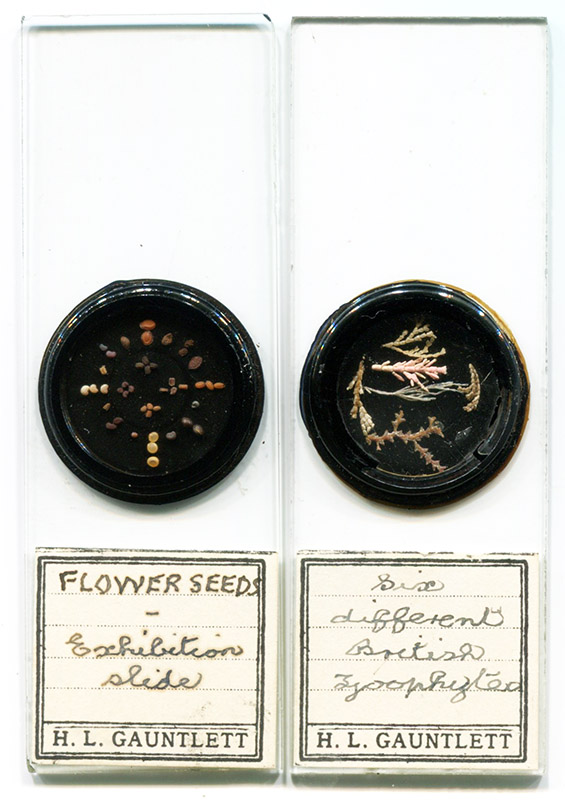 Figure 1. Dry-mounts of flower seeds and British zoophytes, prepared by H.L. Gauntlett, ca. 1920-1956.
&nbsp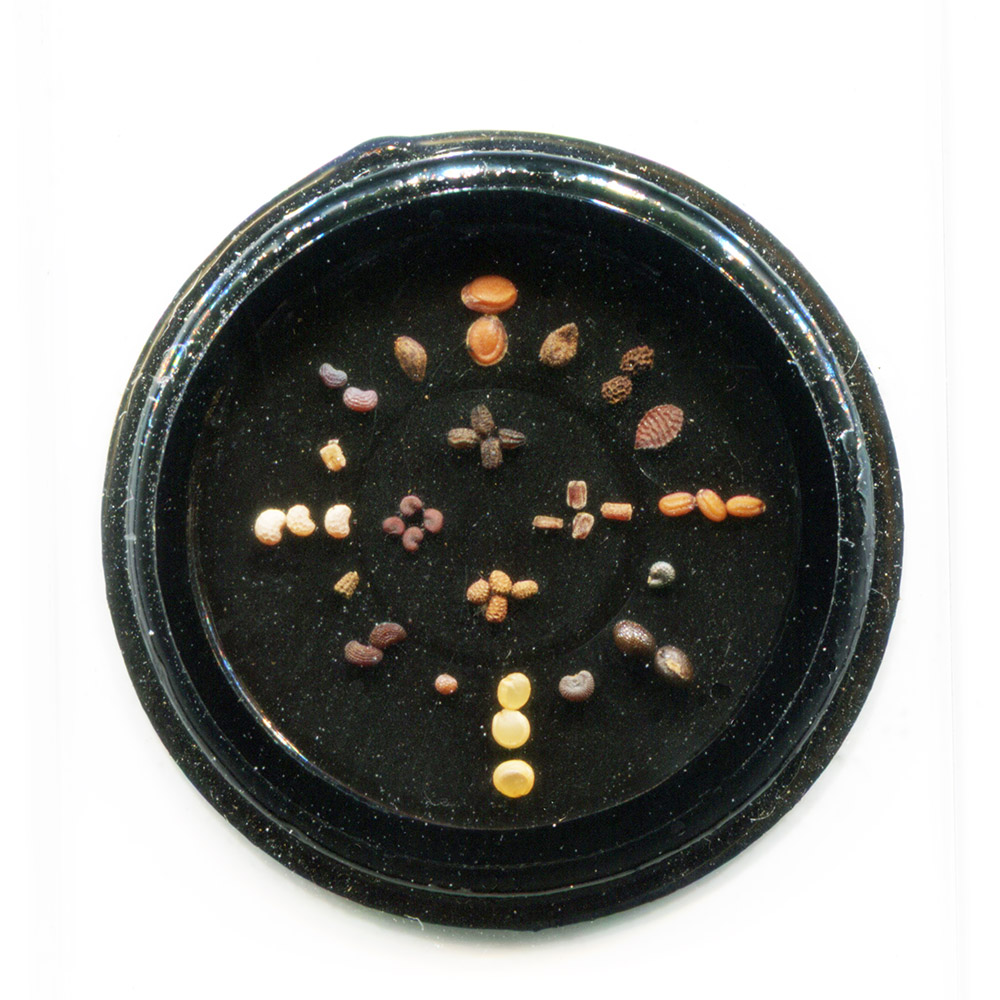 Figure 2. Details of arranged flower seeds by H.L. Gauntlett (see Figure 1).
&nbsp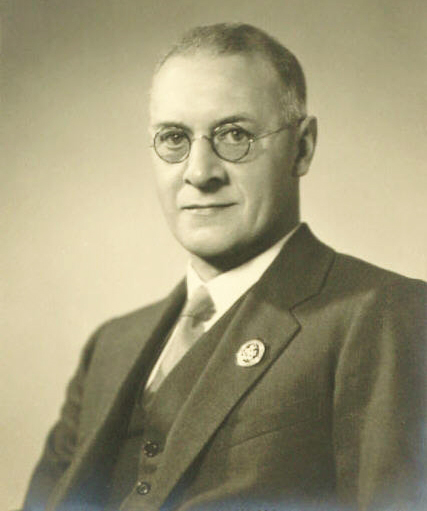 Figure 3. Undated photograph of H.L. Gauntlett. Adapted for nonprofit, educational purposes from https://www.ancestry.com/family-tree/person/tree/116370409/person/130156600560/facts
&nbsp
Published records generally refer to our microscopist as "H. Leon Gauntlett", implying that he regularly went by his middle name.
Harry Leon Gauntlett was born on January 10, 1884, in Wandsworth, Surrey. He was the first of two children (both boys) of Tom and Katherine Gauntlett. Father Tom was described in records as an "ironmonger" and a "worker". He probably worked in management, as the Gauntlett family was able to afford domestic servants.
The family could also afford send our microscopist to medical school at King's College, London. He received his Member of the Royal College of Surgeons of England and Licentiate of the Royal College of Physicians of London in 1909.
Gauntlett then set up practice in Bloxham, Oxfordshire. The 1911 census noted that his home, Merton Cottage, consisted of just two rooms. During the spring of 1911, he married Alice Dora Brown. The couple had three children over the next 5 years.
In March, 1913, Gauntlett joined the Conchological Society of Great Britain and Ireland, a society that focused on collecting and studying shells from snails and other animals. The Society's record of his election noted that he was already a member of the Selborne Society, a nature conservation group.
He joined the Royal Army Medical Corps as a Lieutenant on April 1, 1913. An announcement of his second child's birth in December, 1914, stated that he was then assigned to the 6th Battalion of the Gloucester Regiment. His 1918 absentee voter record states that he was then a Captain with the 93rd Field Ambulance, which served throughout World War 1 in Egypt and France.
Returning home after the war, Gauntlett joined the Zoological Society and the Entomological Society of London in 1919, and the Royal Microscopical Society in 1920. At that time, he and his family lived at 45 Hotham Road, Putney, London. By 1937, he had also joined the Royal Horticultural Society.
A 1937 issue of The Aquarist and Pond-Keeper listed "specialists have kindly undertaken to give subscribers to the magazine information and advice on the subjects associated with their names". Listed under marine zoology, was "Dr. H. Leon Gauntlett, F.Z.S., F.E.S., F.R.M.S., F.R.H.S., 37, Howard's Lane, Putney, London, S.W.15."
He was renowned for his collection of horse brasses, i.e. decorative brass devices that adorned horse harnesses and other tackle. His collection was described and partly illustrated in a 58 page book, Horse Brass Collections (1944). A later article on horse brasses stated, "Dr. H. Leon Gauntlett was another avid collector of bygones of all kinds, who built up a very large gathering of brasses which was especially rich in fly terrets or swingers".
Leon and Alice divorced at some point. He remarried, to Edith Leonora Bryant, in late 1937. The 1939 register of England recorded Gauntett as a retired surgeon. He and Leonora lived at Crofton, Glompton, near Kingsbridge, Devonshire.
H. Leon Gauntlett died on March 10, 1956 at his home in Glompton.
&nbsp
Resources
The Aquarist and Pond-Keeper (1937) "The following specialists have kindly undertaken to give subscribers to the magazine information and advice on the subjects associated with their names: … Zoology (Marine) - Dr. H. Leon Gauntlett, F.Z.S., F.E.S., F.R.M.S., F.R.H.S., 37, Howard's Lane, Putney, London, S.W.15.", numerous issues
Baptism record of Harry Leon Gauntlett (1884) Parish records of St. Anne Wandsworth, accessed through ancestry.com
British Medical Journal (1915) "On December 27th, at 39, Oakhill Road, Putney, S.W., the wife of Lieutenant H. Leon Gauntlett , R.A.M.C., 6th Battalion Gloucester Regiment, of a son", Vol. 1, page 8
England census and other records, accessed through ancestry.com
Hartfield, George (1965) Horse Brasses, Abelard Schuman, page 10
Journal of the Royal Army Medical Corps (1013) "Harry Leon Gauntlett, to be Lieutenant, dated April 1, 1913", Vol. 20, page 151
Journal of the Royal Microscopical Society (1920) Fellows: "1920 Gauntlett, H. Leon, M.R.C.S., L.R.C.P., F.Z.S., F.E.S., 45, Hotham - road, Putney, S.W.15", page 9
A List of the Fellows & Honorary, Foreign, & Corresponding Members & Medallists of the Zoological Society of London (1922)
The Medical Register (1952) Gauntlett, Harry Leon, page 689
Probate of the will of H.L. Gauntlett (1956) "Gauntlett Harry Leon of Crofton Galmpton near Kingsbridge Devonshire died 10 March 1956 Administration Exeter 6 June to Edith Leonora Gauntlett widow. Effects £3821 16s 5d", accessed through ancestry.com
The Quarterly Journal of Conchology (1913) "Harry Leon Gauntlett, M.R.C.S. (Eng.), L.R.C.P. (Lond.), A.K.C. (Lond.), Mamber of the Selborne Society, Merton Cottage, Bloxham, Oxon.", Vol. 14, page 94
Richards, Hubert S. (1944) Horse Brass Collections, No. 2, H. Devonshire
Transaction of the Entomological Society of London (1919) Election of Fellows, page 304