John Hepworth, ca. 1806 - 1868
by Brian Stevenson
last updated March, 2019
Englishman John Hepworth was an enthusiastic supporter of microscopy for medical and scientific applications. A surgeon and physician, he wrote extensively on practical applications of the microscope for medical diagnoses. He achieved a major scientific breakthrough by discovering the mechanism by which insects' feet adhere to smooth surfaces. This involved examination of numerous mounts: Thomas Davies, author of The Preparation and Mounting of Microscopic Objects, wrote, "Mr. Hepworth once showed me about one hundred slides which he had mounted in various ways, for no other purpose than the study of the fly's foot".
At the time of his death, it was reported that "Mr. Hepworth's collection of microscopic objects, most of which were mounted by himself, exceeded in number any other collection in Britain". In addition to his extensive collection of insect-related slides, Hepworth was noted for his preparations of carmine-injected histological tissues and diatoms.
Despite the large number of microscope slides that Hepworth produced, I know of only one that can definitively be attributed to him (Figure 1). This slide bears a small label with Hepworth's type-set name. The label is similar to those found on slides by other members of the Manchester Literary And Philosophical Society's Microscopical Section, such as W.H. Heys and L.H. Grindon. This suggests that the Hepworth label may have been applied by Heys, Grindon, or another colleague upon adding it to his collection. The Hepworth slide also bears a diamond-inscribed description of the specimen. It is reasonable to assume that this was written by Hepworth.


Figure 1. Three views of a microscope slide by John Hepworth. The engraved specimen description is clear in the center and right images (transmitted light, and reflected light against a dark background). This is presumably Hepworth's own handwriting. Hepworth had one of the largest microscope slide collections in Britain at the time of his death, it is likely that other slides with this handwriting were also made by Hepworth. The paper label was probably applied by another owner.
&nbsp
His responses to census questions indicate that John Hepworth was born in about 1806 in Altrincham, Cheshire, on the outskirts of Manchester. He probably received his medical training in London, becoming a licentiate of the Society of Apothecaries of London in 1827. He then returned to the Manchester area, settling in Crofts' Bank. He married Ann Mills on December 26, 1833, in St John's Church, Manchester. They had four children, three boys and one girl. The eldest son, Francis, became a physician and justice of the peace, and was a prominent person in Lancashire at the turn of the twentieth century.
During the 1850s. Hepworth wrote extensive papers that included examples of how he had used microscopical examinations to diagnose numerous ailments. These included investigations of urine, vomit, feces, and pustules. As examples, "T.V., a boy five years old, had general anarsarca after scarlatina: there was a brownish deposit in the urine. On examination I found it contained altered blood discs (having the appearance of toothed wheels), triple phosphate, abundance of casts of the tubuli uriniferi, and, I thought, a few pus globules (they might be mucous), but no brown epithelial scales, which is a usual accompaniment with casts, as far as I have remarked. The urine coagulated on the addition of nitric acid. These appearances told a tale, which could not have been so fully known without the aid of the microscope", and "Mrs. G. brought her son, a boy four years of age, who, she feared, had got the itch: the eruption appeared suspicious, but did not occupy the usual situations on the body. With a small pair of curved scissors I snipped off a pustule, in which I detected two ova of the Acarus Scabiei: this settled the matter at once".
An 1857 paper, "On compound nucleated cells", dealt with cancerous and normal polynuclear cells (Figure 2).
Hepworth also applied his microscope to scientific investigations as a pastime. Most notable were his studies of insect feet, which he published in the Royal Microscopical Society's Quarterly Journal of Microscopical Science in 1854 and 1855. Beginning with "Having paid some attention to the structure of insects, I have carefully examined the fly's foot (Musca domestica, &c.), and finding much misapprehension on the subject still existing (in a recent popular publication), I thought a few remarks might not be uninteresting to some of the readers of this Journal", reviewed popular hypotheses for the adhesiveness of insect feet, and presented information supporting the hypothesis that the adhesion was due to suction cup-like shapes on the end of hairs on flies feet. Illustrations by Hepworth accompanied his papers (Figures 3 and 4). Tuffen West later remarked, "Mr. Hepworth's opinions possess much value because they were founded on independent observations, with the microscope, on the parts as they appear during life, in action and in repose, and were repeated frequently and with care".
In 1860, he presented the Microscopical Section of the Manchester Literary and Philosophical Society with a paper, "On preparing and mounting insects". It was summarized as, "Mr. Hepworth first destroys life by sulphuric ether, then washes the insects thoroughly in two or three waters in a widenecked bottle; he afterwards immerses them in caustic potash or Brandish's solution, and allows them to remain from one day to several weeks or months, according to the opacity of the insect; with a camel-hair pencil in each hand, he then in a saucer of clean water presses out the contents of the abdomen and other soft parts dissolved by the potash, holding the head and thorax with one brush, and gently pressing the other with a rolling motion from the head to the extremities, to expel the softened matter: a stroking motion would be liable to separate the head from the body. The Author suggests a small pith or cork roller for this purpose. The potash must afterwards be completely washed away, or crystals may form. The insects must then be dried, the more delicate specimens being spread out or floated on to glass slides, covered with thin glass and tied down with thread. When dry they must be immersed in rectified spirits of turpentine, placed under the exhausted receiver of an air-pump. When sufficiently saturated they will be ready for mounting in Canada balsam, but they may be retained for months in the turpentine without injury. Before mounting, as much turpentine must be drained and cleaned off the slide as possible, but the thin glass must not be removed, or air would be re-admitted. Balsam thinned with chloroform is then to be dropped on the slide so as to touch the cover, and it will be drawn under by capillary attraction. After pressing down the cover, the slide may be left to dry and to be finished off. If quicker drying be required, the slide may be warmed over a spirit lamp, but not made too hot, as boiling disarranges the object. Vapours of turpentine or chloroform may cause a few bubbles, which will subside when condensed by cooling". Jabez Hogg included these methods in his book, The Microscope, as "Mr. Hepworth's mode of preparing and mounting insects". Thomas Davies also included Hepworth's detailed instructions in his 1863 The Preparation and Mounting of Microscopic Objects, along with a remark that "Mr. Hepworth says that he never found any difficulty in expanding the foot on a drop of water or well-wetted slide, and laying a thin glass cover over it, tying with thread, drying, and immersing in turpentine".
At the March 19, 1860 meeting of the Microscopical Section of the Manchester Literary and Philosophical Society, "A communication was read from Mr. John Hepworth, of Crofts Bank, accompanying a box of mounted specimens of various kinds of cotton and other fibrous materials. Mr. Hepworth states that "the average breadth of the cotton cell is about 1/900th of an inch, except near its attachment, where it gradually tapers to about 1/7000th of an inch. The ultimate fibre of which the cell wall is composed is longitudinal, and inclined in a spiral direction round the tube (? this might arise from position); it is rarely seen, and never, Mr. Hepworth thinks, except with polarised light and good definition. The cell wall in most specimens appears homogeneous". On May 21, "A letter was read from Mr. Hepworth, of Crofts Bank, accompanying specimens of Sarcina, injected kidney, spores of Equisetum, Euglena, Batrachospermum moniliformis of two kinds, some diatoms, &c." On November 19, 1860, "A letter was read from Mr. John Hepworth, of Crofts Bank, describing his method of washing and mounting calcareous and siliceous shells, dry and in balsam. Mr. Hepworth also presented to the Members of the Section, for mounting, a piece of injected kidney".
Hepworth hosted his society fellows at his home on the outskirts of Manchester during May, 1861, reported as "A pleasant excursion was made to Croft's Bank, at the invitation of Mr. Hepworth, whose kind reception, display of objects, and solid microscopical knowledge, will long be remembered by those who partook of his hospitality".
In 1865, Hepworth presented the society with "eleven slides of injections".
Hepworth passed away when only 59 years old, in 1868. The Transactions of the Royal Microscopical Society reported, "Died, 28th January, John Hepworth, M.R.C.S., at Croft's Bank, near Manchester, after a brief illness. Three days before he had been explaining a fine celestial microscope to a few friends, and seemed then much in his usual health, complaining, however, of spasms.
He was a pupil of Mr. Jordan, of Manchester; then studied at the Middlesex Hospital; commenced practice in 1827. His published communications all appeared in the 'Quart. Jour. Mic. Sci.' as follows: On the Foot of the Fly', Vol. II, 1854; two short additions on the same subject in Vols. Ill, IV, 1855-56; 'On the Mandibles of Acari', Vol. IV; 'Practical Use of the Microscope' (in Medicine), Vol. V; a more extended article on the same subject, with the title 'On Compound Nucleated Cells', in the same year; in Vol. V, N. S., appeared a paper 'On the (Microscopic) Structure of the Horse's Foot'.
Mr. Hepworth's collection of microscopic objects, most of which were mounted by himself, exceeded in number any other collection in Britain. These are now in the possession of his son, Mr. Francis Hepworth, M.R.C.S., of Eccles.
The use of transparent carmine injection, after the model of the beautiful ones imported from the Continent, had received much attention, and a great deal, both of time and money, had been given to it with fair success. For some time before his death Mr. Hepworth had devoted much time to the examination of polarized light; he had intended shortly to give the results of his researches to the public. Unfortunately his ideas on the subject are not committed to paper.
Mr. Hepworth was always ready to impart information to those whom he thought capable of appreciating it. His lectures at the Mechanics' Institutions in his neighbourhood were invariably well attended.
He was a man of genial disposition, and a great favourite with all who had the privilege of intercourse with him".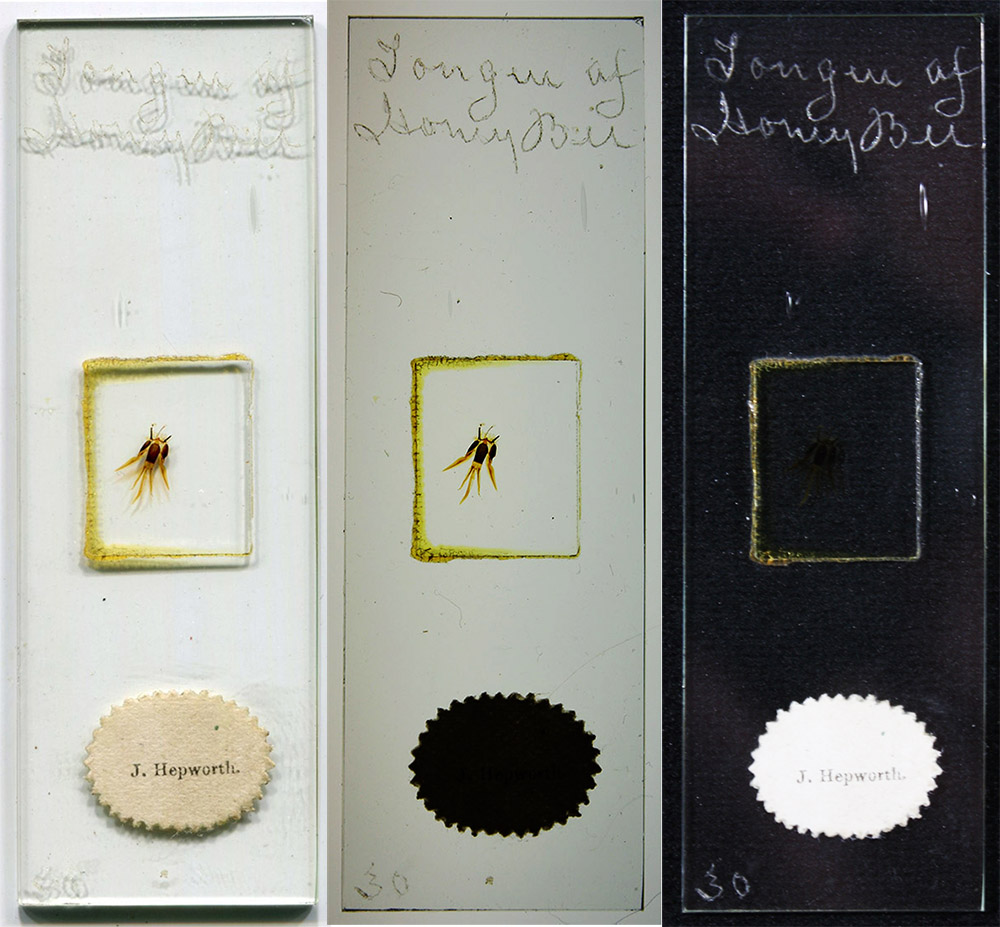 Figure 2. Illustrations that accompanied Hepworth's 1857 paper, "On compound nucleated cells".
&nbsp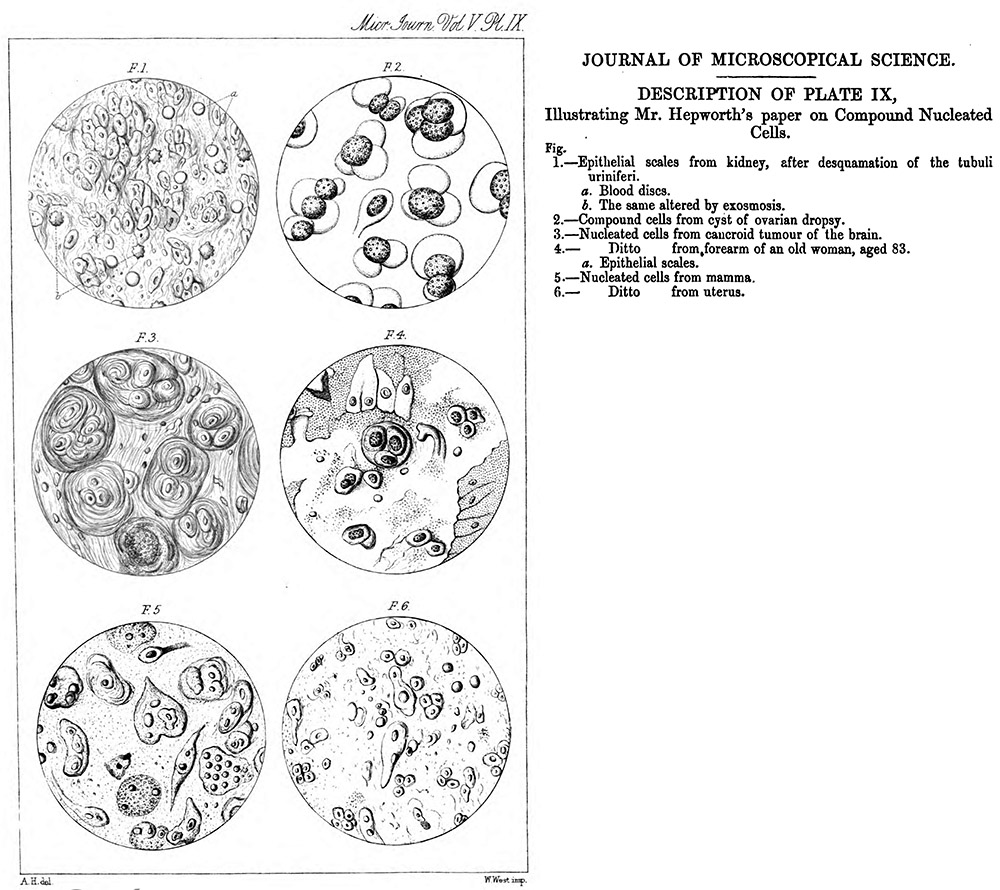 Figure 3. Illustrations by John Hepworth that accompanied his 1854 paper, "On the structure of the foot of the fly".
&nbsp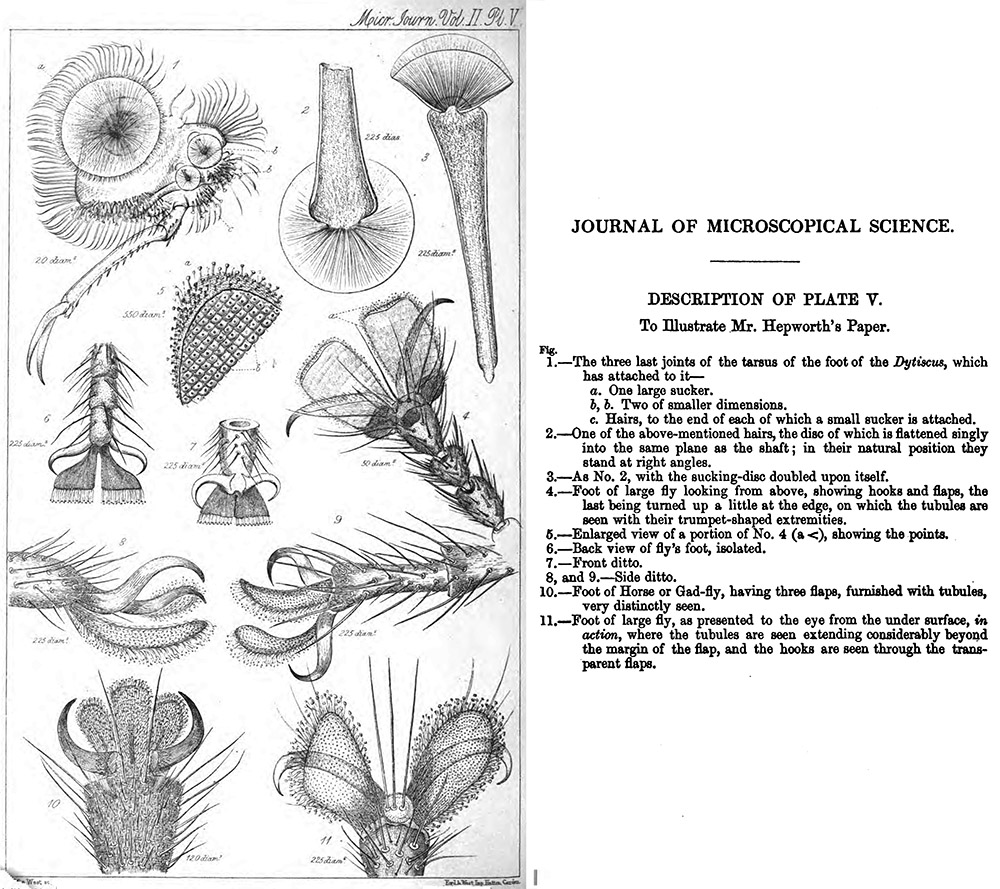 Figure 4. Hepworth's illustrations that accompanied his 1855 paper, "Memoranda on flies' feet".
&nbsp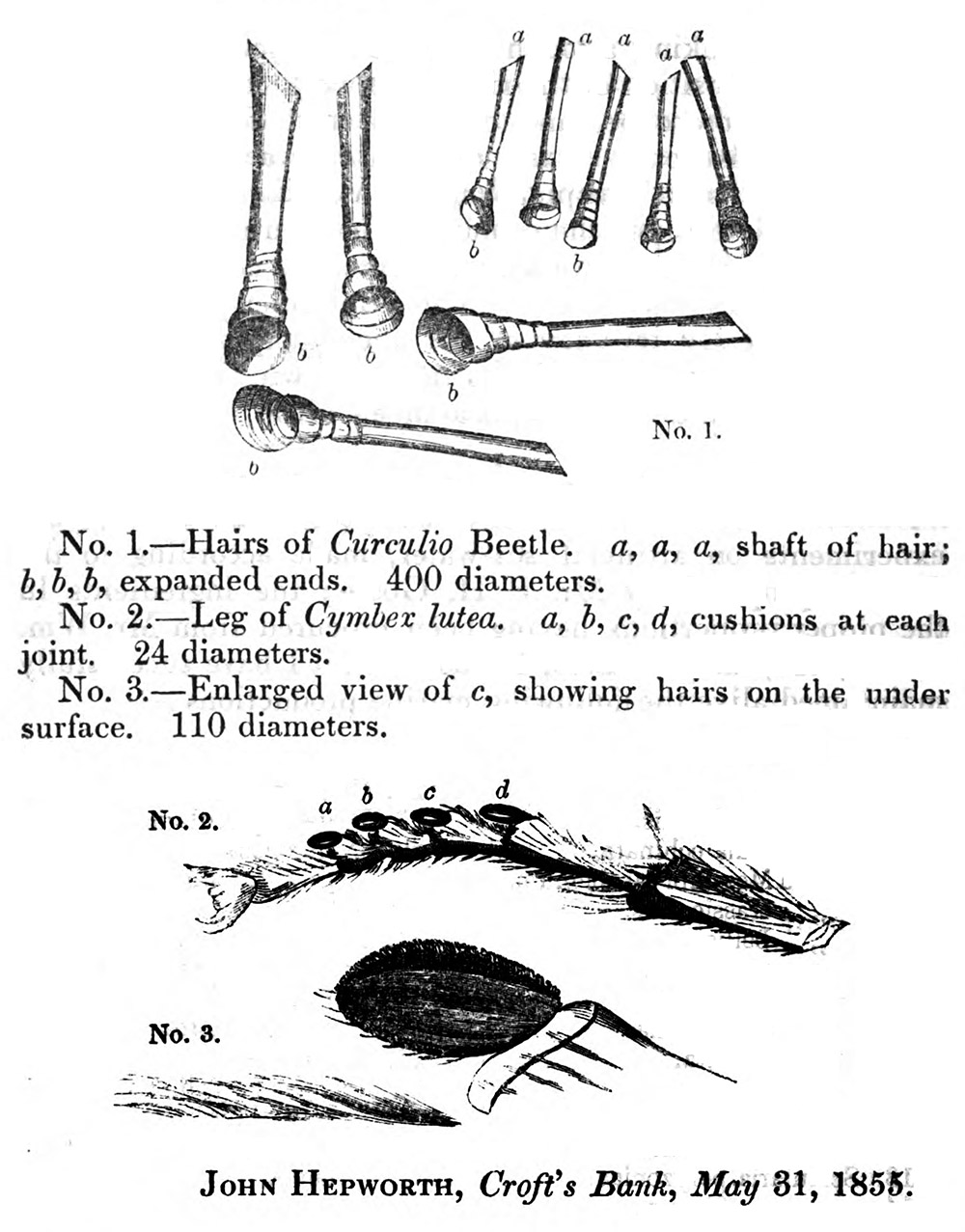 Figure 5. Illustrations from Hepworth's 1856 "Observations on the practical application of the microscope".
&nbsp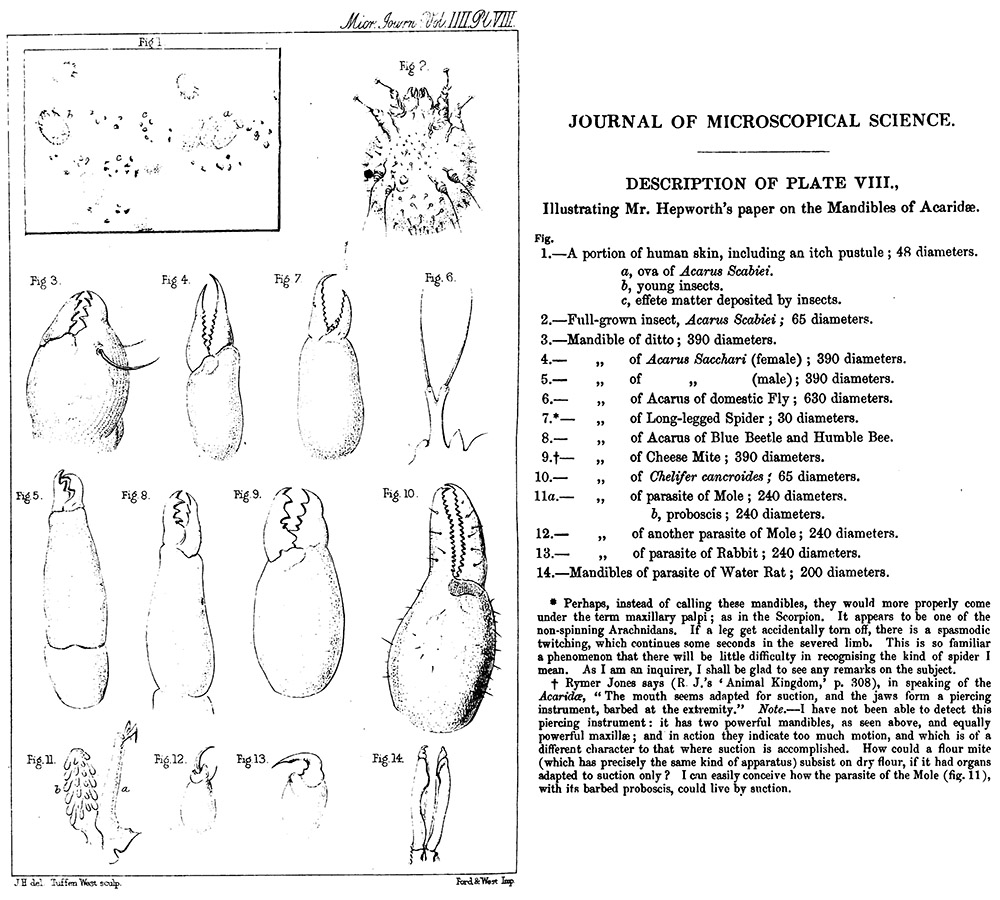 Figure 6. Illustrations from John Hepworth's 1865 "Some remarks on the structure of the horse's foot".
&nbsp
Resources
The Chemical News and Journal of Industrial Science (1860) Report of the March 19, 1860 meeting of the Manchester Literary and Philosophical Society, Microscopical Section, Vol. 1, page 227
Davies, Thomas (1863) The Preparation and Mounting of Microscopic Objects, Hardwicke, London
England census and other records, accessed through ancestry.com
Hepworth, John (1854) On the structure of the foot of the fly, Quarterly Journal of Microscopical Science, Vol. 2, pages 158-163
Hepworth, John (1855) Memoranda on flies' feet, Quarterly Journal of Microscopical Science, Vol. 3, pages 312-314
Hepworth, John (1856) Further remarks on the fly's feet, Quarterly Journal of Microscopical Science, Vol. 4, pages 88-89
Hepworth, John (1856) Observations of the practical application of the microscope, Quarterly Journal of Microscopical Science, Vol. 4, pages 109-111
Hepworth, John (1857) The practical use of the microscope, Quarterly Journal of Microscopical Science, Vol. 5, pages 1-3
Hepworth, John (1857) On compound nucleated cells, Quarterly Journal of Microscopical Science, Vol. 5, pages 141-142
Hepworth, John (1865) Some remarks on the structure of the horse's foot, Quarterly Journal of Microscopical Science, New series, Vol. 5, pages 243-249
Marriage record of John Hepworth and Ann Mills (1833) Parish records of St. John, accessed through ancestry.com
The Medical Register (1860) Details of the qualifications of John Hepworth, page 159
Probate of the will of John Hepworth (1868) "The will of John Hepworth late of Crofts' Bank in the County of Lancashire Surgeon deceased who died 25 January 1868 at Crofts' Bank aforesaid was proved at Manchester by the oath of Francis Hepworth of Eccles in the County aforesaid Surgeon the Son one of the Executors. Effects under £1500", accessed through ancestry.com
Quarterly Journal of Microscopical Science (1860) Report of the April 16, 1860 meeting of the Manchester Literary and Philosophical Society, Microscopical Section, New series, Vol. 1, page 73
Quarterly Journal of Microscopical Science (1860) Report of the May 21, 1860 meeting of the Manchester Literary and Philosophical Society, Microscopical Section, New series, Vol. 1, page 76
Quarterly Journal of Microscopical Science (1860) Report of the November 19, 1860 meeting of the Manchester Literary and Philosophical Society, Microscopical Section, New series, Vol. 1, page 76
Quarterly Journal of Microscopical Science (1861) Summary of the Annual Report of the Microscopical Section of the Manchester Literary and Philosophical Society, New series, Vol. 1, pages 223-227
Quarterly Journal of Microscopical Science (1865) Report of the February 6, 1865 meeting of the Manchester Literary and Philosophical Society, Microscopical Section, New series, Vol. 6, page 44
Tracy, W. Burnett (1903) Francis Hepworth, J.P., Lancashire at the Opening of the Twentieth Century, W.T. Pike & Co., Brighton, page 273
Transactions of the Royal Microscopical Society (1868) Obituary of John Hepworth, New series, Vol. 16, page 130
West, Tuffen (1861) The foot of the fly, Transactions of the Linnean Society, Vol. 23, pages 393-422