Benjamin Daydon Jackson, 1846 - 1927
by Brian Stevenson and Howard Lynk
last updated December, 2018
Brian Bracegirdle's Microscopical Mounts and Mounters includes images of two slides that are misidentified as having been prepared by John B. Dancer (Figure 1A). The attribution was due to the slide's labels having a monogram with the letters "J", "B", and "D" (Figure 1B). However, the standard for monograms is that the largest letter is the initial of the surname, which in this case is the letter "J". The order of the other two letters indicate that the maker of these slides had the initials "B.D.J."
Two other features of these and other slides with that monogram provide further arguments against production by Dancer. All bear dates from the early- to mid-1870s. Bracegirdle curiously referred to this as Dancer's "main period", although it was actually a period during which his eyesight failed. In 1870, Dancer was diagnosed with diabetes and had three operations for glaucoma. He was too blind to work by 1878. Moreover, these monogrammed, handwritten slide labels are not "typical" of Dancer's productions - his slides generally have typeset labels (Figure 3).
Instead, the monogram and period of activity point to the maker having been Benjamin Daydon Jackson. He joined the Linnean Society of London in 1868, the Quekett Microscopical Club in 1869, and the Royal Microscopical Society in 1872. He served on the QMC Council from 1872 until 1874. Jackson wrote authoritatively on methods for making slides. He was a frequent exhibitor of slides at meetings of the QMC, the vast majority of which were of botanical specimens. Consistent with Jackson's enthusiasm for botany, he researched and wrote the first edition of Index Kewensis: an Enumeration of the Genera and Species of Flowering Plants From the Time of Linnaeus to the Year 1885.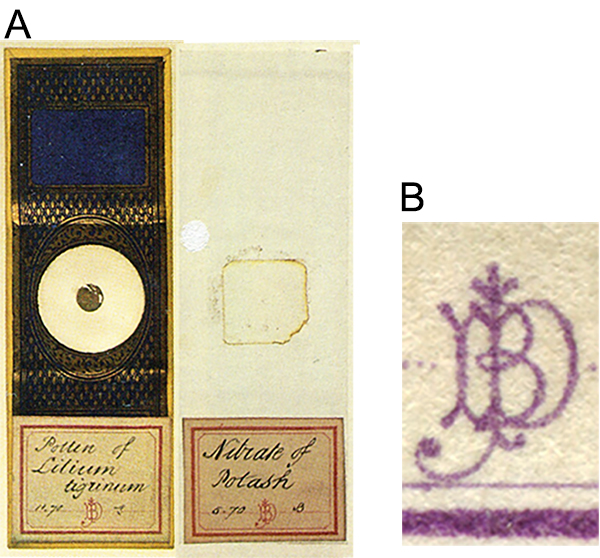 Figure 1. (A) Two slides that were described in "Microscopical Mounts and Mounters" as having been produced by J.B. Dancer (Plates 14-F and 43-G). Reproduced for nonprofit, educational purposes. (B) Enlargement of the monogram. It is standard for monograms that the largest letter is the initial of the surname, which in this case is "J". The other two letters are the owner's given names. Thus, this person's initials were "B.D.J."
&nbsp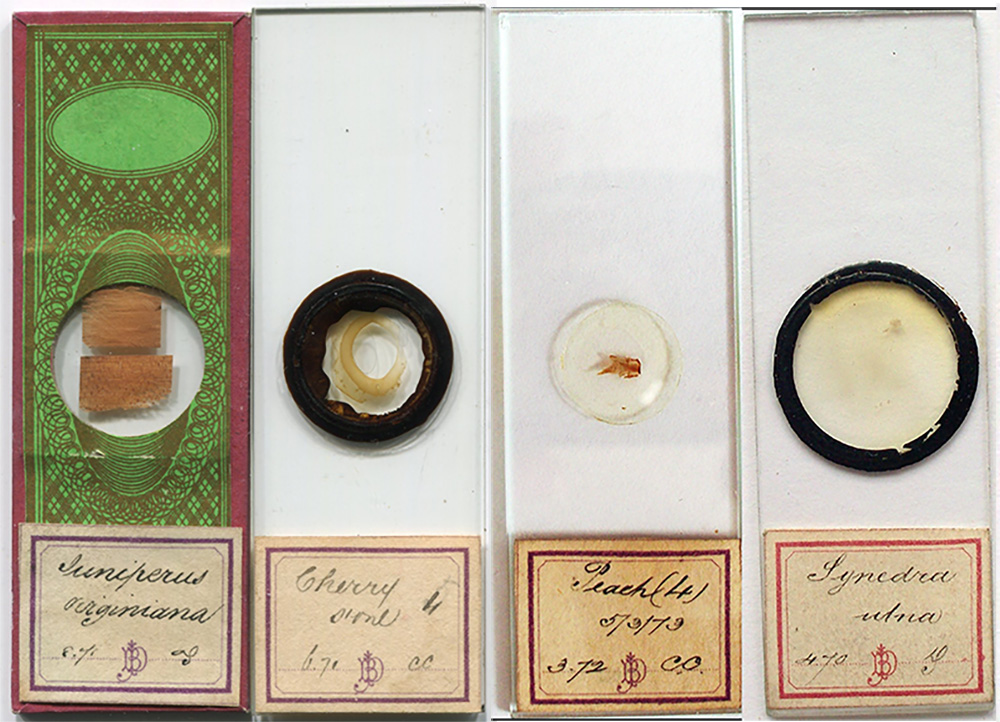 Figure 2. Additional slides by B.D.J. All are botanical subjects, with dates between 1870 and 1872.
&nbsp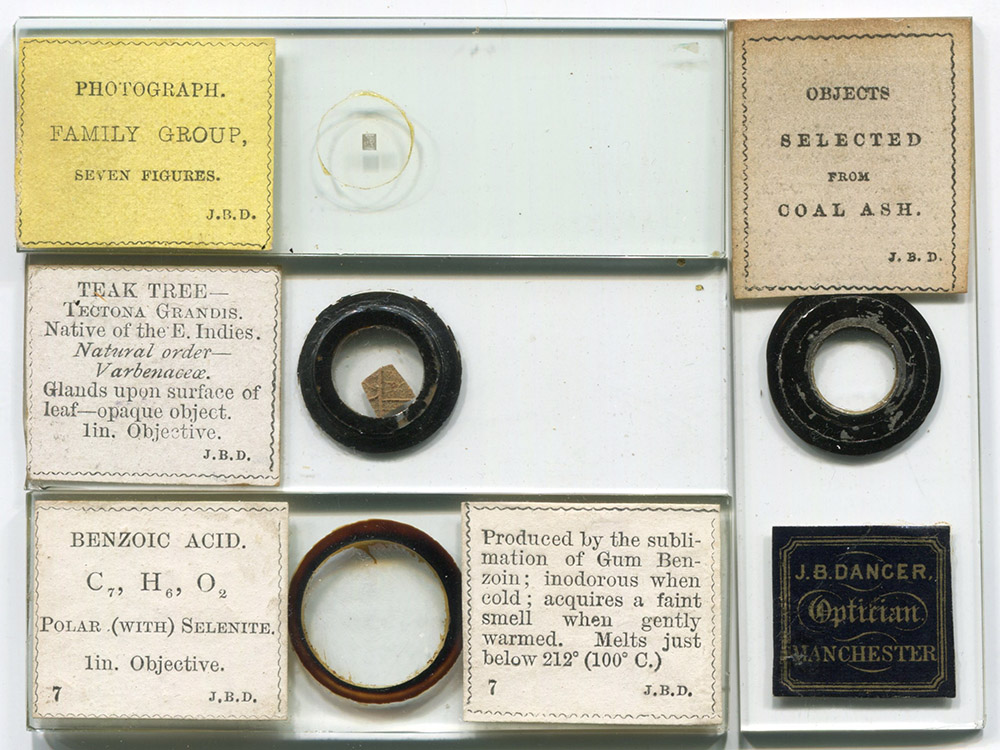 Figure 3. Typical microscope slides by John B. Dancer.
&nbsp
Benjamin Daydon Jackson was given the same name as his father, who was the son of Benjamin and Elizabeth Daydon Jackson. Our microscopist was born on April 3, 1846, in Southwark, Surrey. His father owned a stationery shop on High Street, which was sufficiently prosperous for the family to employ a domestic servant. They could also afford to send their son to private school in Lambeth. Possibly to differentiate himself from his father, our man appears to have gone by his middle name, and most records refer to him as "B. Daydon Jackson".
He joined the Linnean Society of London on January 16, 1868. Membership in the Quekett Microscopical Club followed, on December 17, 1869. Evidently an eager microscopist, he became a Fellow of the RMS in 1872.
The 1871 census recorded that Jackson worked as the "Secretary of a Building Society".
Virtually all of the slides that Jackson exhibited to the QMC were botanical, such as "raphides of rhubarb", "vessels in rhizome of Philodendron", "section of pear showing gritty tissue", and "crystals in testa of seed of elm".
He served on the Council of the Quekett Microscopical Club from 1872 until 1874. In honor of his service, "a photograph for the Club album of Mr. B.D. Jackson" was donated in 1879.
Jackson took a university position as an Anatomy Demonstrator in the mid-1870s. He was elected Secretary of the Linnean Society in 1880, and served in that position until 1902, when he became General Secretary. The position of Secretary was paid, and was noted as Jackson's employment in the 1881 census.
Jackson resigned from the QMC in 1882. A resident of Lambeth, he joined a more conveniently-located society, the South London Natural History Club. He was that society's President in 1884.
Charles Darwin provided funding for the production of Index Kewensis, his 1882 will bequeathing £250 per year for a span of 5 years. The project was directed by Joseph Dalton Hooker of the Kew Gardens, and prepared by B. Daydon Jackson (Figure 5).
Probably made possible by the financial stability of the Index Kewensis project and his Linnean Society Secretaryship, Jackson married in the summer of 1884. He was then 38 years old. The 1891 census listed him as an "author". He and his wife, Jane, employed a domestic servant. Subsequent censuses also included a servant in the household. The 1911 census listed Jackson's sources of income as "Secretary Linnean Society of London and Private Means".
Jackson died on October 12, 1927. The Times published this obituary:
"We regret to announce that Dr. Benjamin Daydon Jackson, the distinguished botanist, curator of the Linnean Collections and editor of the 'Index Kewensis', died on Wednesday in his 82nd year, after a motor accident.
Dr. Jackson was a Londoner, born on April 3, 1846. He was educated at private schools, and he seems early to have developed his interest in botany, for he became a Fellow of the Linnean Society before he was 22, and when he was 34 was appointed its secretary, an office which he filled with distinction from 1880 till 1902, when he became general secretary. He was also a member of the council from 1880. A man of great erudition and industry, he had few equals in his knowledge of botanical literature. Indeed, it was the possession of these qualities which marked him out as the best possible person to undertake the execution of the 'Index Kewensis', which will always be a monument of his painstaking industry. He was engaged for nearly 14 years on the preparation of this great work, which is indispensable to systematic botanists all over the world. The idea of the index originated with Darwin, as Sir Joseph Hooker relates in the preface to the first volume, published in 1893 at the Clarendon Press:
'Shortly before his death [writes Sir Joseph] Mr. Darwin informed me of his intention to devote a considerable sum in aid or furtherance of some work of utility to biological science; and to provide for its completion should this not be accomplished during his lifetime. He further informed me that the difficulties he had experienced in accurately designating the many plants which he had studied, and ascertaining their native countries, had suggested to him the compilation of an index to the names and authorities of all known flowering plants and their countries, as a work of supreme importance to students of systematic and geographical botany, and to horticulturists, and as a fitting object of the fulfillment of his intention. I have only to add that at his request I undertook to direct and supervise such a work; and that it is being carried out at the herbarium of the Royal Gardens, Kew, with the aid of the staff of that establishment'.
The magnitude of the undertaking may be estimated from some particulars given by Dr. Jackson himself in the Journal of Botany in 1887, when the work had been five years in progress. He states that 30,000 covers were required for genera. These were stored in 178 boxes, the whole manuscript weighing more than a ton. It is to be regretted, says Mr. James Britten, formerly acting Keeper of the Department of Botany at the Natural History Museum, that Sir Joseph Hooker in the preface quoted did not make it very clear that the work was in the main Dr. Jackson's own and that it was carried out by him 'doubtless with the aid of the staff of the Kew Herbarium', but chiefly by assistants employed for this special purpose. (Journal of Botany, Vol. XXII., 1893.)
Dr. Jackson's outstanding characteristic was his extreme helpfulness. He was always ready to take infinite pains to assist anyone in need of information in those departments of knowledge to which he had specially devoted himself, and the claims on his time were innumerable. For instance, he was secretary to the Treasury Departmental Committee on botanical work in 1900-01. His published works include, besides the 'Index Kewensis' (1893-95) and the supplement to it (with Th. Durand), 1901-04; 'Linnæus, the Story of His Life', 1923, an English edition of Professor Fries's great work; 'Notes on a Catalogue of the Linnean Herbarium', 1922; 'Catalogue of Linnean Specimens of Zoology', 1913; 'Guide to the Literature of Botany', 1881; "Vegetable Technology, a Glossary of Botanical Terms," 1882 (a third edition of which was published in 1916); biographies of George Bentham, John Gerard, and Dr. William Turner; and 'Darwinia'. He also edited 'New Genera and Species of Cyperaceæ', and 'Illustrations of Cyperaceæ', by the late C. B. Clarke. He was besides the author of many shorter publications, mainly on botany and botanic history and bibliography. Dr. Jackson, who was an honorary Ph.D. of Uppsala, was created a Knight of the Swedish Order of the Polar Star in 1907, on the occasion of the Linnean bicentenary celebrations.
At the anniversary meeting of the Linnean Society of London on May 27, 1926, a portrait of Dr. Jackson was presented to the society on behalf of the subscribers, in honour of his 80th birthday, by Sir David Prain, a former president of the society, and formerly director of the Royal Botanic Gardens, Kew. Sir David mentioned that on that day Dr. Jackson had been appointed to a newly created post as Curator of the Linnean Collections. On this occasion tributes were also paid to Dr. Jackson's eminent services to botanical science, and to the Society, by Dr. D. H. Scott, F.R.S., a past president of the Linnean Society, and by the president Dr. A. B. Rendle, F.R.S.".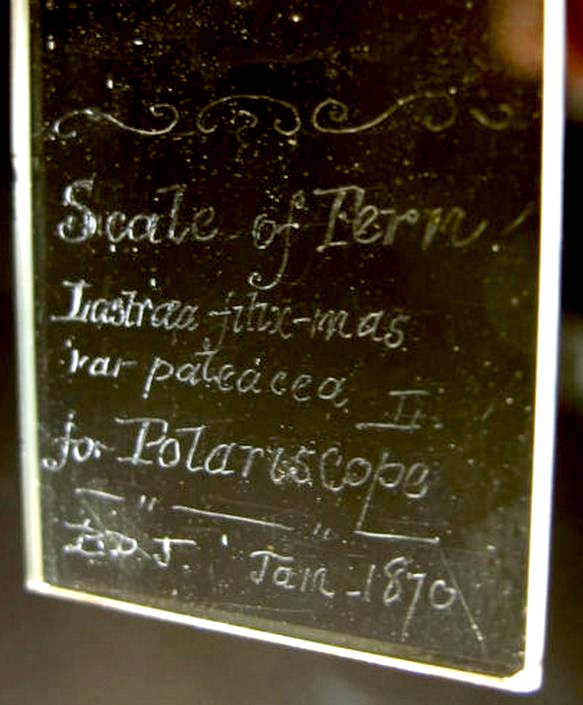 Figure 4. Detail of a microscope slide that was probably produced by B. Daydon Jackson. It is engraved with the initials B.D.J. and dated January, 1870. Adapted for nonprofit, educational purposes from an internet auction site.
&nbsp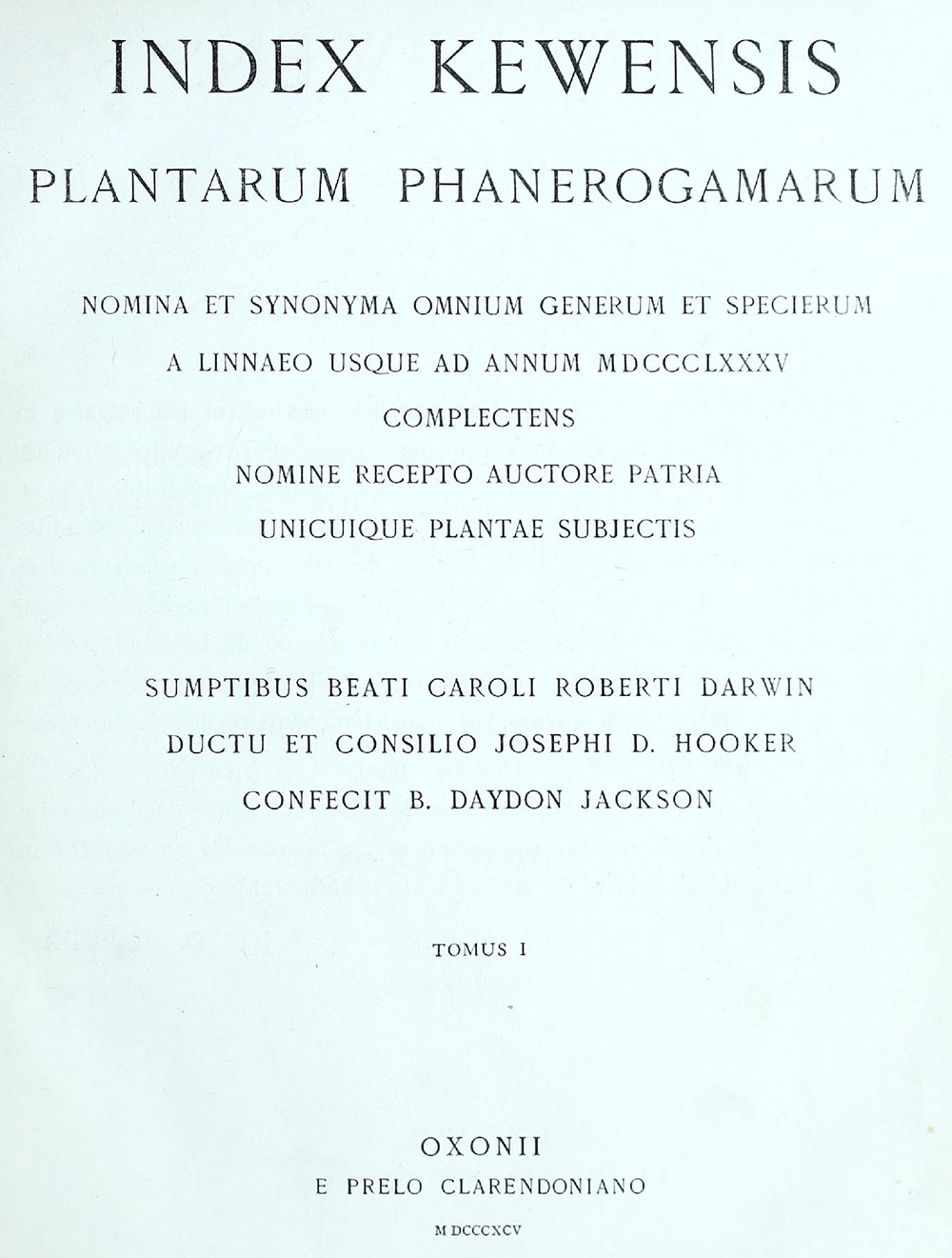 Figure 5. Title page of Index Kewensis, Volume 1.
&nbsp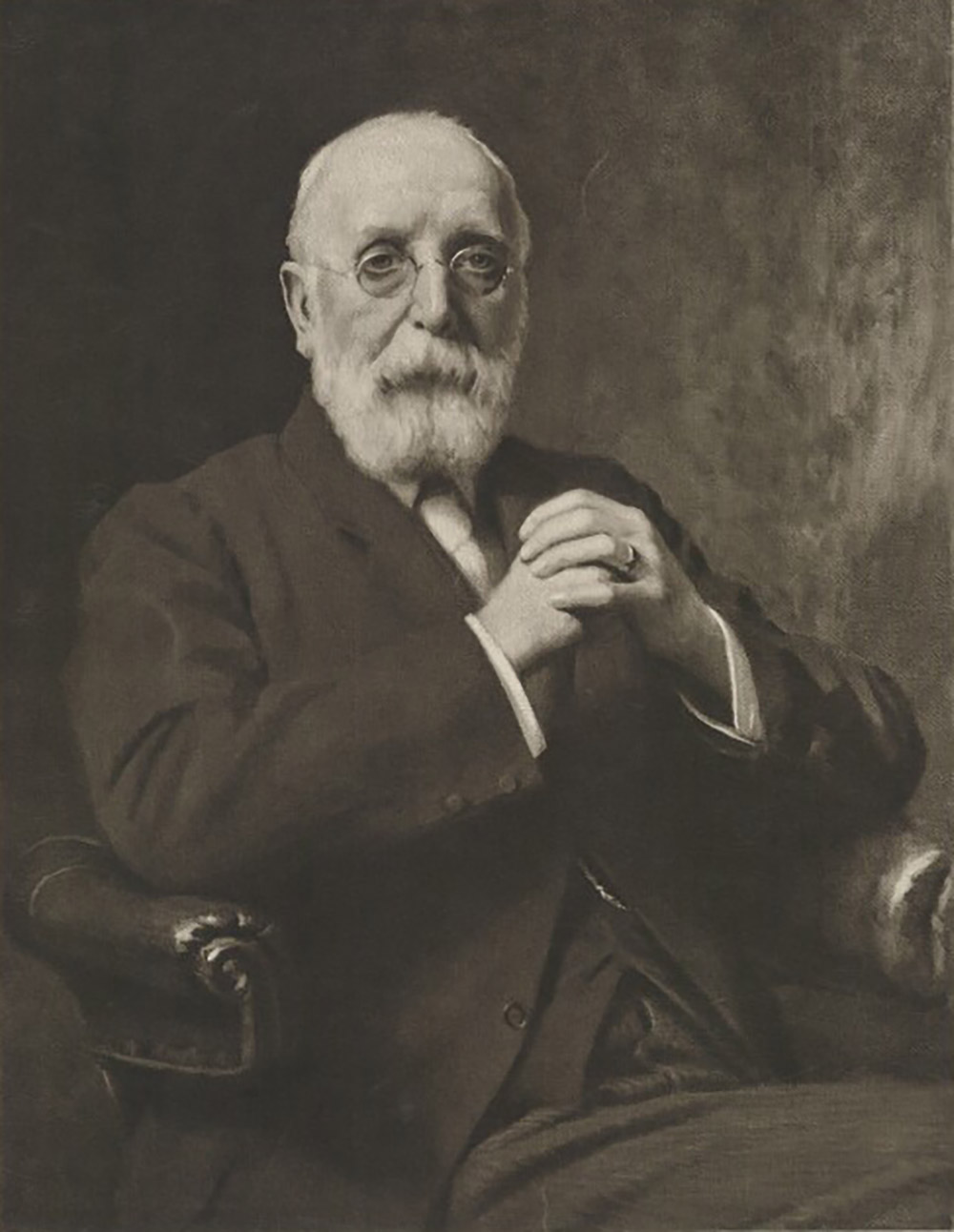 Figure 6. Benjamin Daydon Jackson, adapted from the painting commissioned by the Linnean Society in 1926.
&nbsp
Resources
Bracegirdle, Brian (1998) Microscopical Mounts and Mounters, Quekett Microscopical Club, London, pages 132 and 190, and Plates 14-F and 43-G
England census and other records, accessed through ancestry.com
Hardwicke's Science-Gossip (1884) "In the Report of the South London Natural History Club, we note the address of the President, Mr. B. Daydon Jackson …", Vol. 20, page 259
Hooke, Joseph D., and B. Daydon Jackson (1893) Index Kewenis, an Enumeration of the Genera and Species of Flowering Plants From the Time of Linnaeus to the Year 1885 Inclusive Together With Their Authors' Names, the Works in Which They Were First Published, Their Native Countries and Their Synonyms, "Compiled at the expense of the late Charles Robert Darwin under the direction of Joseph D. Hooker by B. Daydon Jackson", Clarendon Press, Oxford
Jackson, B. Daydon (1872) Bullets in mounting, Hardwicke's Science-Gossip, Vol. 7, page 140
Jackson, Benjamin Daydon (1876) A Catalogue of Plants Cultivated in the Garden of John Gerard, in the Years 1596-1599, Privately printed, London
Journal of the Linnean Society of London (1880) List of Fellows: "1868. Jan 16, Jackson, Benjamin Daydon, Esq., Demonstr. of Anat., Univ. Museum. 30 Stockwell-road, SW", Vol. 17
Journal of the Quekett Microscopical Club (1869) Vol. 2, page 26
Journal of the Quekett Microscopical Club (1870) Exhibits by B.D. Jackson, Vol. 2, pages 58 and 123
Journal of the Quekett Microscopical Club (1870) Members: "Dec. 17, 1869, Jackson, B.D., 2 Morland-villas, Gresham-road, Brixton, SW", Vol. 2
Journal of the Quekett Microscopical Club (1872) List of Officers, Vol. 3
Journal of the Quekett Microscopical Club (1872) List of Club microscope slides, C-80, Raphides of rhubarb, donated by B.D. Jackson, Vol. 3, page 20
Journal of the Quekett Microscopical Club (1873) Members: "Dec. 17, 1869, Jackson, B.D., F.R.M.S., 2 Morland-villas, Gresham-road, Brixton, SW", Vol. 3
Journal of the Quekett Microscopical Club (1873) Exhibits by B.D. Jackson, Vol. 3, pages 173 and 185
Journal of the Quekett Microscopical Club (1874) Exhibits by B.D. Jackson, Vol. 3, pages 299 and 307
Journal of the Quekett Microscopical Club (1874) Members: "Dec. 17, 1869, Jackson, B.D., F.R.M.S., 30 Stockwell-road, SW", Vol. 3
Journal of the Quekett Microscopical Club (1879) Donations, May 23: "A photograph for the Club album of Mr. B.D. Jackson", Vol. 5, page 259
Journal of the Quekett Microscopical Club (1882) Members: "Dec. 17, 1869, Jackson, B.D., (Hon. Sec. Linn. Soc.), F.R.M.S., 30 Stockwell-road, SW", Vol. 7
Journal of the Quekett Microscopical Club (1882) Members: B.D. Jackson not included, Vol. 8
Journal of the Royal Microscopical Society (1879) Fellows: "1872, Jackson, B. Daydon, F.L.S., 30, Stockwell-road, SW", Vol. 2
Manchester Literary and Philosophical Society Memoirs and Proceedings (1965) John Benjamin Dancer, F.R.A.S., 1812-1887, an autobiographical sketch, Vol. 107, pages 115-142
The Monthly Microscopical Journal (1875) B Daydon Jackson served as a scrutineer of that year's accounting of the Royal Microscopical Society, page 138
National Portrait Gallery (accessed December, 2018) https://www.npg.org.uk/collections/search/portrait/mw194756/Benjamin-Daydon-Jackson
Probate of the will of B.D. Jackson (1927) "Jackson Benjamin Daydon of 21 Cautley-avenue Clapham Common Surrey died 12 October 1927 at the Westminster Hospital Middlesex Probate London 24 March to Jane Jackson widow. Effects £5789 8s 10d", accessed through ancestry.com
The Times (1927) Dr. B.D. Jackson, Services to Botanical Science, Saturday, Oct 15, Issue 44713, page 14
Transactions of the Hertfordshire Natural History Society and Field Club (1905) "241st Ordinary Meeting, 22nd February, 1905, at Watford, B. Daydon Jackson, F.L.S., President, in the Chair …", Vol. 12, page xlviii