Charles Henry Rowley, 1842 - 1921
by Brian Stevenson
last updated July, 2023
The Reverend C.H. Rowley was a Congregationalist minister in Massachusetts, New York, and Vermont, USA. During the mid-1880s through at least the 1890s, Rowley was a keen amateur microscopist. He joined the Royal Microscopical Society as a corresponding member in 1887.
Rowley is known to have mounted a variety of specimens, including insects, freshwater sponges, and minerals. All show him to have been a competent slide-maker (Figure 1).
Rowley generally used custom-printed slide labels, with his name and town of residence. These help date their production, as Rowley lived in Westford, Massachusetts between 1880 and 1890, and Townsend, Massachusetts between 1890 and 1898. To the best of my knowledge, those are the only two address that he listed on his microscope slide labels. One of the slides shown in Figure 1 has a hand-written slide label, suggesting that Rowley made it before he began buying customized labels, with a date of August, 1886.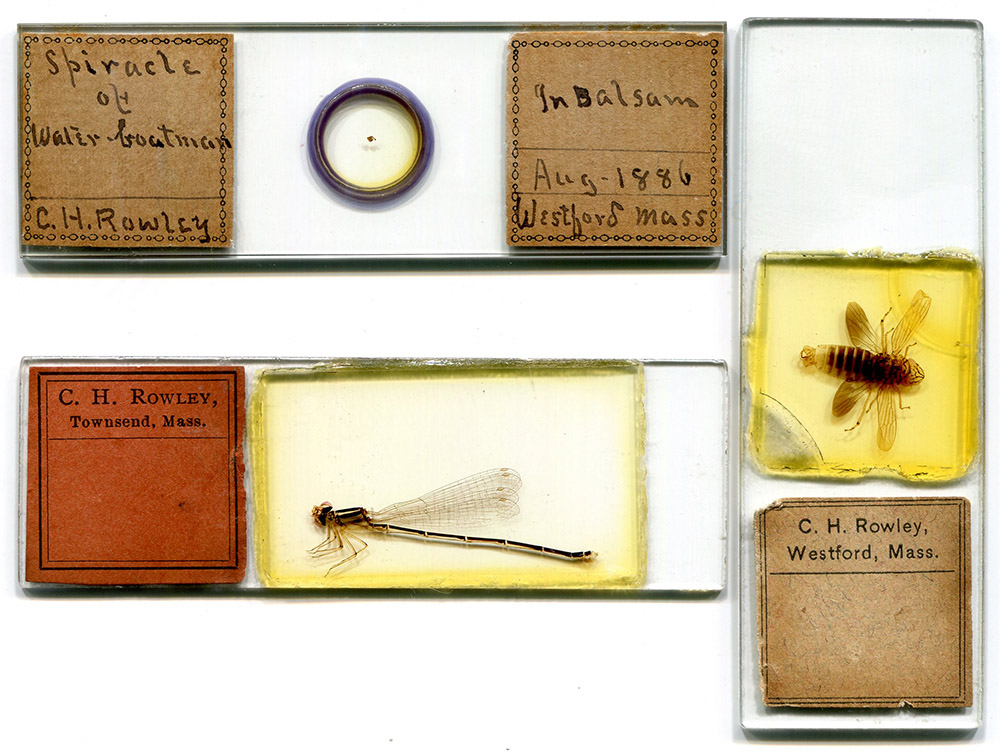 Figure 1. Microscope slides that were prepared by Charles H. Rowley. The slide on the upper left, from 1886 and with a handwritten name and address, was probably an early preparation. He lived in Westford, from 1880 to 1890, and Townsend from 1890 to 1898.
&nbsp
Charles Henry Rowley was born on May 7, 1842, in Moriah, New York. He was the eldest child of Smith and Mary Ann (née Brooks) Rowley. Father Smith Rowley was a physician. Within a few years after Charles' birth the family moved a short distance east, to New Haven, Vermont.
He graduated from Middlebury College, Vermont, in 1868. Charles spent a year at Union Theological Seminary, New York City, then attended Andover Theological Seminary in Andover, Massachusetts and graduated with an M.A. in 1871. Rowley then served in a series of Congregationalist churches: Sheldon, Vermont from 1872-1874, Norwood, New York from 1875-1878, Westford, Massachusetts from 1880-1890, Townsend, Massachusetts from 1890-1898, Harwich, Massachusetts from 1899-1910.
Rowley's career as a minister helps to date his microscope slides. Those in my collection, and others that I know of, all bear his addresses of Westford (1880-1890) or Townsend (1890-1898).
Charles Rowley was excited enough about microscopy that he applied for membership in the Royal Microscopical Society, and was elected a Fellow of the RMS on November 9, 1887.
Rowley appears to have attempted to be a semi-professional slide maker. In March, 1890, he sent a group of his slides to the editors of The American Monthly Microscopical Journal, which was a common ploy to gain a positive write-up and attract customers. The editors wrote, "We return thanks to the donor for the following interesting slides: Three specimens of fresh-water sponges, Carterius tubisperma, Meyenia plumosa var-palmeri, and the robust form of Spongilla lacustris. These slides present a beautiful appearance and are equal to anything that we have yet seen. rings are of transparent colors and closely resemble bevelled glass. Prepared by Prof. C.H. Rowley, Westford, Mass."
I have not found records of additional advertisements from Rowley. It is likely, though, that he exchanged slides with colleagues in his societies and through magazine advertisements that have not yet been located. His use of typeset slide labels supports the likelihood of exchanging slides, as they would be an unnecessary expense for a private collection.
In 1890, Rowley taught a summer course in microscopy at the National Louis University, Chicago. The American Monthly Microscopical Journal described it as, "The theory of microscopical vision is taught, and every student aided in obtaining a scientific knowledge of the instruments used. Nearly all branches of microscopy are included in the course, the technique of slide mounting, manipulation of tests, how to work objectives in order to obtain their greatest performance-in short, everything needed for the student to pursue the work ever after with profit and delight. Work in this department can be done in histology, pathology, botany, biology, mineralogy, cryptogamia, etc. It includes also the preparation of slides illustrating work in these studies, including insects, spiders, worms, entozoa, polyzoa, hydrozoa, rotatoria, infusoria, diatoms, foraminifera, bacteria, etc."
In 1891, Rowley joined the Rochester Academy of Science as a corresponding member. He participated with that group through at least 1895.
In 1892, a reader of The Microscope queried, "Who are the workers on (freshwater) sponges, and what literature is available?". The magazine's editor responded, "Fresh-water Sponges, by Edward Potts, published by the Academy of Natural Sciences, Philadelphia, Pa., 1887, octavo, paper. Rev. C.H. Rowley, Townsend, Mass., prepares sections. The Microscope, vol. VII, has two papers by Henry Mills.. Inclusion of Rowley in the response may have been inspired by his 1890 advertising (see above).
Rowley retired from the ministry in 1910, in North Craftsbury, Vermont. He died there on June 11, 1921, at age 71, from pneumonia.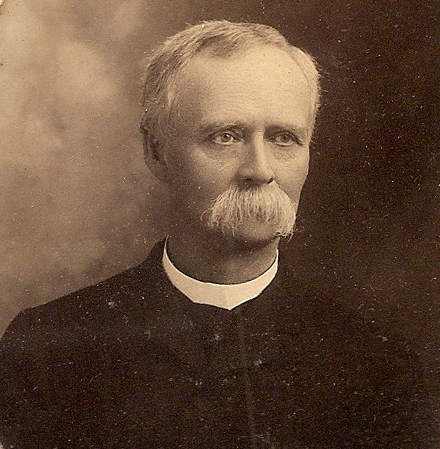 Figure 2. An undated photograph of Charles H. Rowley. Adapted for nonprofit, educational purposes from https://www.ancestry.com/family-tree/person/tree/79027513/person/312073469287/facts
&nbsp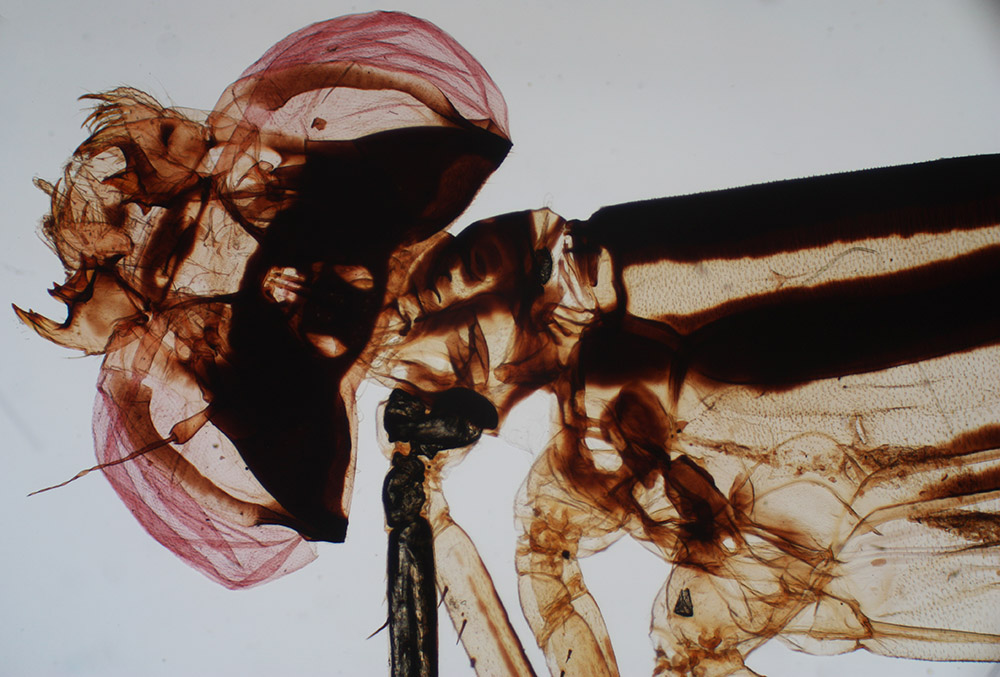 Figure 3. Head and upper body of a damsel fly, mounted ca. 1895 by C.H. Rowley (see Figure 1). Photographed with a 3.5x objective lens, transmission lighting and a C-mounted digital SLR camera on a Leitz Ortholux II microscope.
&nbsp
Resources
The American Monthly Microscopical Journal (1890) Prof. C.H. Rowley, Vol. 11, page 70
The American Monthly Microscopical Journal (1890) Slides received, Vol. 11, page 89
Catalogue of the Officers and Alumni of Middlebury College (1890) Charles Henry Rowley, page 123
The Congregationalist (1921) Rev. Charles Henry Rowley, Vol. 106, page 29
Journal of the Royal Microscopical Society (1887) New Fellows, page 1076
Journal of the Royal Microscopical Society (1892) Fellows "1887, Rowley, Rev. Charles Henry, Ph.D., Townsend, Mass., USA"
The Microscope (1892) Letters, page 157
Proceedings of the Rochester Academy of Science (1890) page 55
US census and other resources, accessed through ancestry.com
Who's Who in New England (1909) Rowley, Charles Henry, page 809