Joseph Sinel, 1844-1929
James Hornell, 1865-1949
by Brian Stevenson
last updated October, 2018
Joseph Sinel fulfilled a long-time dream in 1883, by quitting his job in a furniture shop and opening his own natural history business. Early records give the name "Sinel & Co.", suggesting that other people had invested in the venture. Between 1886 and 1887, the business became simply "J. Sinel". Taxidermy was a major part of his business, while also dealing in preserved specimens of sea life and prepared microscope slides.
Sinel's daughter, Charlotte, married zoology student James Hornell on September 29, 1891. In late November, 1892, Joseph Sinel took Hornell on as a partner, forming Sinel & Hornell. The pair started the Jersey Biological Station in 1893, which consisted of public aquarium displays and rentable laboratory space for visiting scientists, in addition to their production facilities. They also founded a magazine, Journal of Marine Zoology and Microscopy, subtitled "a plainly worded biological quarterly".
Sinel left the partnership to follow other entrepreneurial opportunities during the winter of 1894-95, although items were still sold under both names in June, 1895. Hornell continued with the business of making slides, preserving specimens, operating the aquarium, and managing the journal. He also began two subscription schemes, wherein clients regularly received a set of slides and a booklet with photomicrographs and descriptions of the specimens. There were two series, Microscopical Studies of Marine Zoology (begun in 1893), and Microscopical Studies in Botany (begun in 1895). Microscope slides from Hornell, and occasionally Sinel & Hornell, with "Micro. Studies" labels (Figure 1). Initially a smash success, the aquarium faltered, as other aquaria opened on the English mainland. In 1899, Hornell transformed the space into "The Pure Mineral-Water Company". He left this all behind in late 1901, and moved to Ceylon.
Herbert Hill Clarke purchased many of Hornell's remaining microscope slides, and began selling them in 1904. Slides are occasionally encountered with both Hornell's and Clarke's names attached (Figure 1). That successful venture led Clarke to begin producing his own slides for sale, then form the renowned microscopy partnership of Clarke and Page.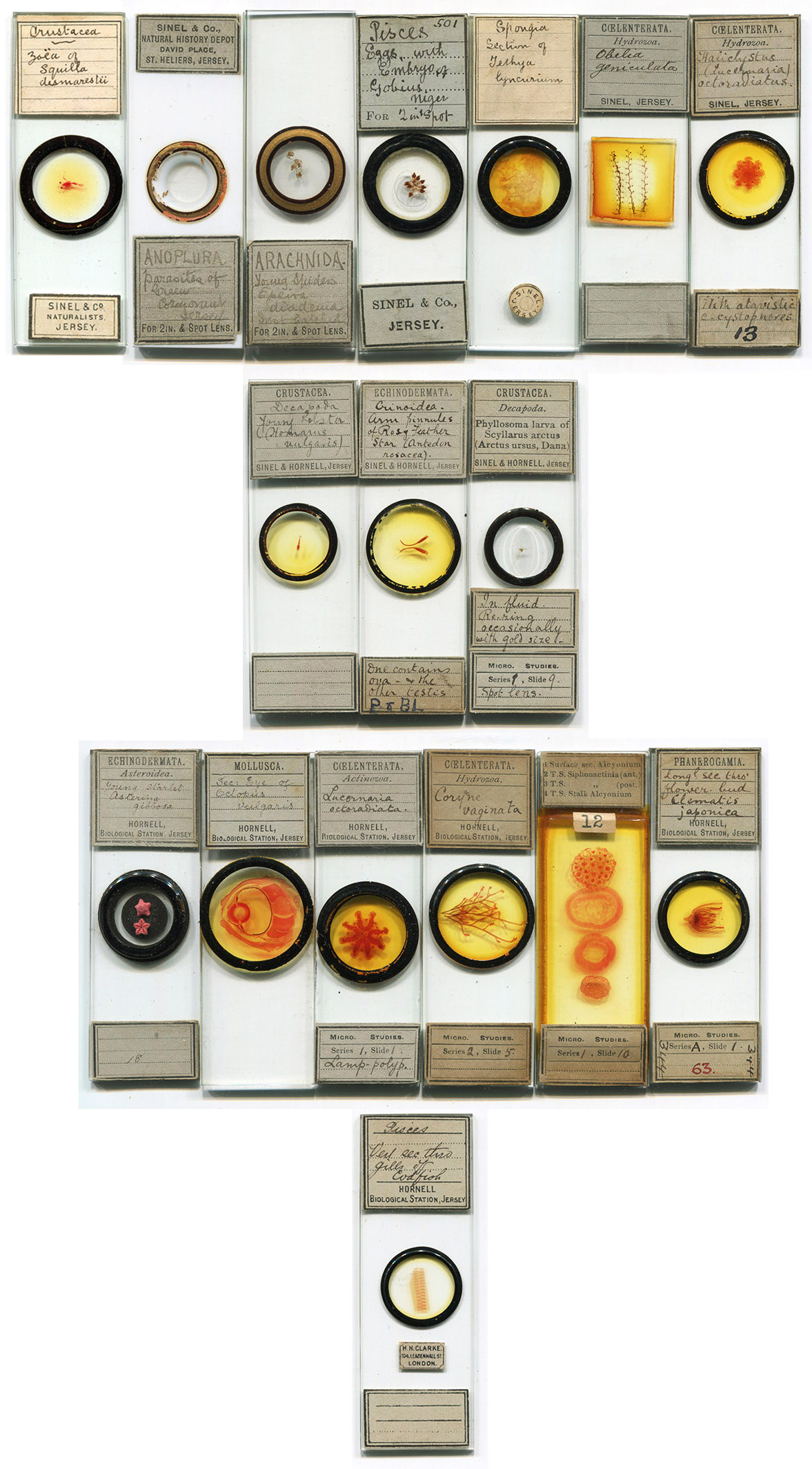 Figure 1. Microscope slides by Joseph Sinel and James Hornell. (Top Row) Slides by Sinel. He began "Sinel & Co." in 1883, which became "J. Sinel" between 1886 and 1887. He advertised "parasites of green cormorant" and "young Diadem spiders, Epeira diadema, just hatched", in 1883 (Figure 5). Sinel moved from David Place to Peel Villas ca. 1887. The labels on the rightmost slides resemble those he produced with Hornell, and are presumed to be his later products. His partnership with Hornell began in November, 1893. (Second Row) Slides by Sinel and Hornell, which lasted from November, 1893 until early 1895. (Third Row) Slides by James Hornell, 1895 to 1901. Several of the slides bear additional labels, indicating that they were parts of the Microscopical Studies of Marine Zoology or Microscopical Studies in Botany subscriptions. (Bottom Row) A slide that was made by Hornell, carrying a second label indicating that it was sold by Herbert Clarke, ca. 1904. Although Brian Bracegirdle's "Microscopical Mounts and Mounters" shows an Clarke-labelled slide in Plate 11-G and attributes its production to Hornell, I am not aware of any slides with that type of label that have Hornell's name on them. My interpretation of the Bracegirdle slide is that it is an early Clarke mount, with labels intended to invoke Hornell.
&nbsp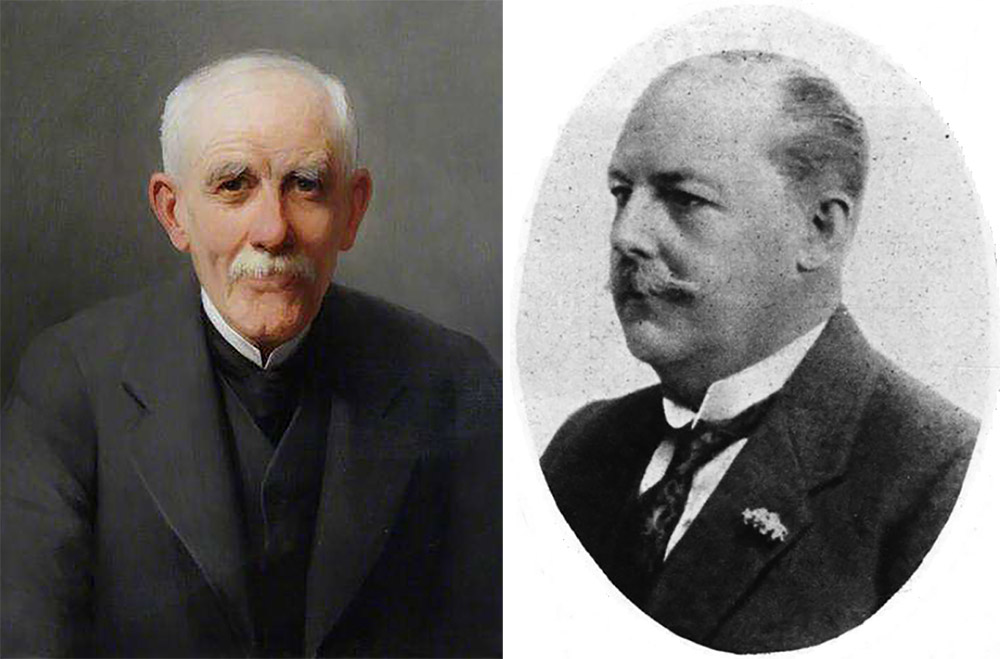 Figure 2. (Left) Joseph Sinel, from a 1910 painting that hangs in the Jersey Museum and Art Gallery. (Right) James Hornell, from a photograph that appeared in "The Illustrated London News", in 1946. Both adapted for nonprofit, educational purposes from internet sites.
&nbsp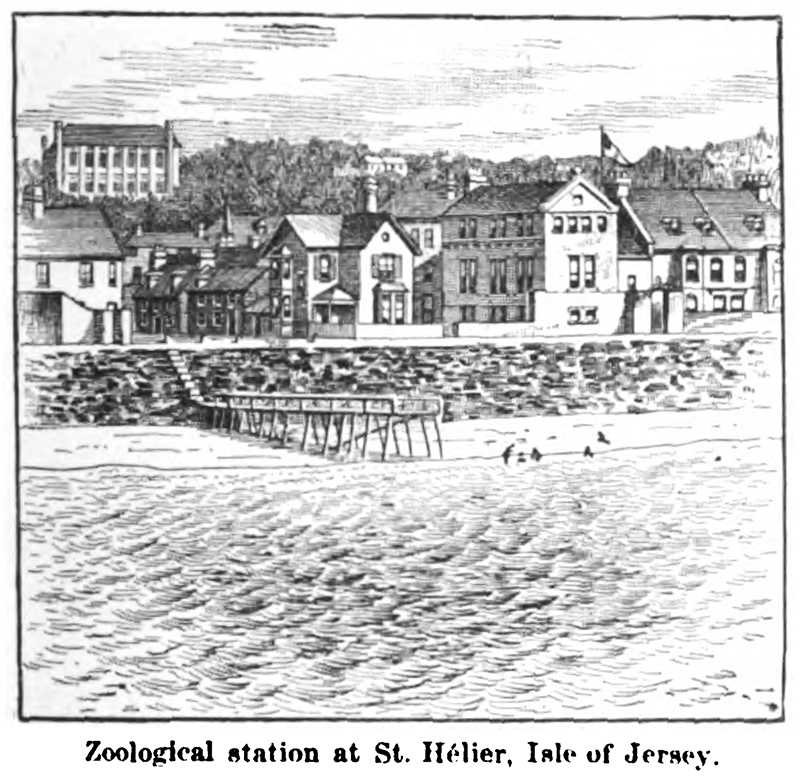 Figure 3. Sinel and Hornell's Jersey Biological Station (the three-storey building in the foreground). It was described as "situated east of St. Helier, at a ten-minute's walk from the town, facing the main road, La Collette, overlooking a picturesque and rugged shore. It is but 18 feet above tidal mark … The station is a stone building of three stories. The aquarium, on the ground floor, is mainly for purposes of exhibition, its adjoining room serves to receive and assort the collected material. The second story contains the museum and library, serving at the same time as a demonstration hall, and upon the third floor are the partitioned compartments for the use of students and investigators".
&nbsp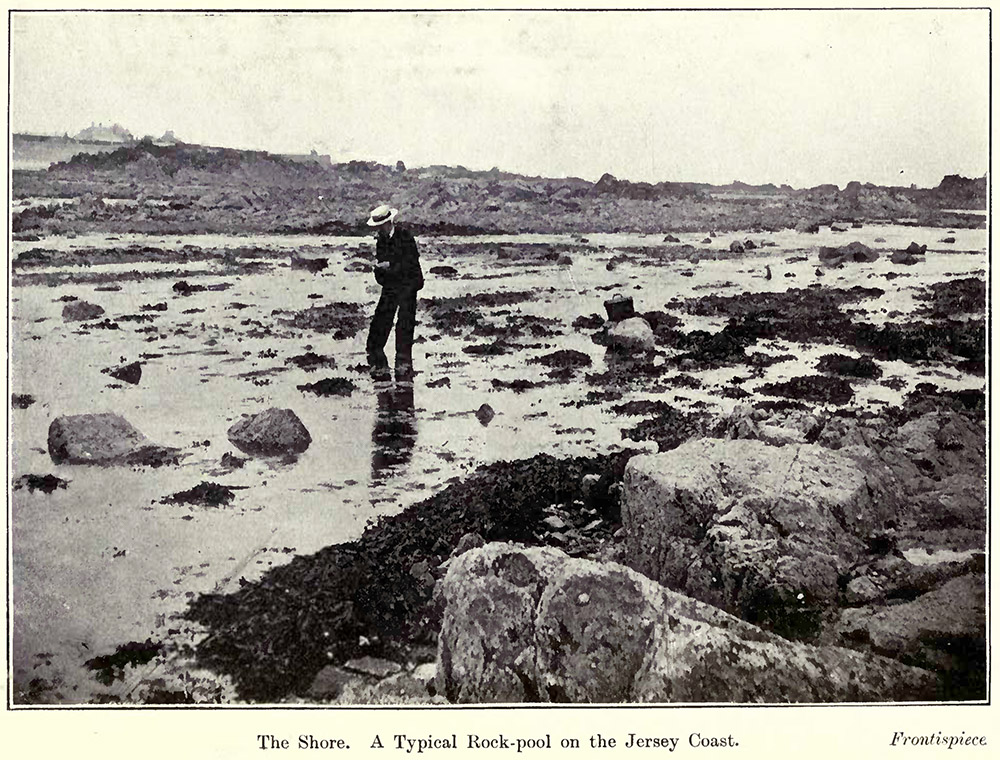 Figure 4. Joseph Sinel collecting along the Jersey coast. From his 1906 "An Outline of the Natural History of Our Shores".
&nbsp
The Sinels descended from French protestant refugees. Joseph was born on December 14, 1844 in St. Helier, Jersey, the youngest son of Philip and Charlotte Sinel. The father was a wholesale tobacco dealer.
At the age of fifteen, Joseph went to work in the furniture section of Voisin's department store. The 1871 census listed Sinel as "shopman (cabinet maker)", implying that he manufactured furniture for Voisin. Sinel worked his way up to become manager of the furniture department, a position he may have attained by 1871, when the census reports that the Sinel family employed a live-in domestic servant. Joseph married Elizabeth de Feu on June 28, 1868. They had two children, Charlotte (1869-1951), who later married James Hornell, and Joseph William Sinel (1870-1927).
Sinel had a long-standing interest in the biology of Jersey, collecting both aquatic and terrestrial life. He learned taxidermy, to preserve birds and other animals that he collected. Although Bracegirdle's Microscopical Mounts and Mounters states that Sinel sold slides from David Place, Cleveland Road, St. Helier in 1878, I have not found evidence to support that. In 1878, he lived in the Bagot area of St. Helier, with the 1881 census giving the address of Richelieu Cottage. He was, however, already busy exchanging items with other collectors. For example, he offered in 1878 to exchange "the beautiful Green Lizard, L. viridis (living), in any number. Open to offers". The 1881 census shows that the Sinels were hosting one Edward Matthews, "naturalist", who was an assistant at the Royal Westminster Aquarium.
Regular advertisements for Sinel & Co. began appearing with the March, 1883 issue of Hardwicke's Science-Gossip (Figure 5). This suggests that Sinel began his business during the first months of 1883. Prepared microscope slides were offered from the start.
Following standard practice of professional slide-makers, Sinel sent samples to magazine editors, in hopes of free advertising.
As a result, Hardwicke's Science-Gossip wrote in 1883, "The new and fertile field of research opened up by the development of the science of Embryology has attracted numerous enthusiastic workers. All such will be glad to hear that Messrs. Sinel & Co., of Jersey, have commenced to issue slides illustrating the embryology of marine life. Their situation gives them splendid command of the most fertile marine gathering grounds in the British Islands. We have carefully examined the slides sent out, and are happy to be the means of strongly recommending them to our readers. The specimens are carefully named, and mounted in a new preservative which admirably retains the beauty of form and structure of the most delicate of organisms".
Another 1883 recommendation, from The Zoologist, "We have received, from Messrs. Sinel & Co., of David Place, St. Heliers, Jersey, selected lists of zoological specimens collected by them in the Channel Islands. Situated in one of the most favourable spots of the British Islands for collecting marine forms, they appear to be in a position to supply naturalists and students with useful collections, and to enable them to fill up blanks in series where rare or local forms are desiderata. Amongst Crustacea they mention such rarities as Callianassa subterranea, and amongst Mollusca, Mactra glauca. We understand that Mr. Sinel is well acquainted with the birds which frequent the Channel Islands, and can supply well-made skins. His microscopic slides of Marine Zoology may be recommended, for the medium used being of the same density as sea-water and of an excellent preservative nature, the living appearance of the objects is fully retained. A good working naturalist in the Channel Islands has long been wanted, and we hope that Messrs. Sinel & Co. will meet with the support which their energy deserves".
The editors of Hardwicke's Science-Gossip wrote in 1888, "We have received from Mr. J. Sinel, Jersey, a set of admirably mounted and most useful zoological slides as follows: 1. Section of sponge (Sycon) showing monads; 2. Longitudinal section through an expanded sea-anemone (Bunodei); 3. Transverse section through sea-anemone (Tealia); 4. Expanded zoophytes (Campanula angulala), with parasitic diatoms; 5. Section of compound ascidian (Leptoelinum); 6. Eye of Sepia. The sponge slide and that of Campanularia are unusually good, even for Mr. Sinel".
At some point during the late 1880s or early 1890s, James Hornell, a young marine biologist, paid a visit to St. Helier. He may even have been put up by the Sinels, as had Edward Matthews in 1881.
James Hornell was born on November 27, 1865, in Ardwick, Lancashire (now part of Manchester). James' father died in 1869, so he and his mother moved in with relatives in Kirkcudbright, Scotland. Hornell presumably attended college at the University of Liverpool: he is recorded as having studied polychaetes (bristle worms) in Liverpool Bay and the Isle of Man in 1890, under the supervision of Professor William A. Herdman (1858-1924) at the University of Liverpool. Herdman included Hornell's work in his 1892 Fauna of Liverpool Bay, Vol. 3.
James Hornell and Charlotte Sinel were married on September 29, 1891, in St. Saviour Church, Jersey. They had one child, Dorothy, born on August 7, 1892. Her birth in Jersey suggests that the Hornells remained on the island after their marriage, and that James may have worked for his father-in-law. They did not form their partnership until late November, 1892 (Figure 12).
By November of the following year, the partners had begun their first subscription scheme, Microscopical Studies in Marine Zoology (Figure 13). The plan required that clients pre-pay 21 shillings, in return for 14 microscope slides and pamphlets with illustrated descriptions. Later advertisements indicated that one could receive the pamphlets alone for 8 shillings per year.
Sinel & Hornell's Journal of Marine Zoology and Microscopy was ready for delivery in March, 1894 (Figure 14).
The partnership dissolved during the winter of 1894-95. The American Monthly Microscopical Journal wrote in June, 1895, "The Jersey Biological Laboratory - This place was organized in 1893, by Sinel and Hornell and attained a great reputation in England for its slides. As a mutual accommodation, we have been running an advertisement for them since last August and have received and forwarded a good lot of orders from new subscribers. Owing to the withdrawal of Mr. Sinel last winter, work and correspondence was temporarily interrupted and some of our subscribers have had to wait for their slides provokingly long, but the goods are now arriving and everybody is so happy over the excellent workmanship and low prices, that patience is being fully rewarded. If any who have sent money to us for slides have not received them, please send word at once. The Quarterly Journal of Marine Zoology is also being resumed by Mr. Hornell alone and we are in receipt of the March number. It contains three full page plates and seven original articles".
Sinel then pursued other ventures. One involved raising oysters in cages along the Jersey shore. This was initially promising, until a storm wrecked the cages and ended the business idea.
Hornell began a second subscription series, Microscopical Studies In Botany, in May, 1895 (Figure 17). The editors of Natural Science wrote of it, "The little pamphlet to hand speaks well for the series of botanical slides which Mr. Hornell is issuing along with the illustrative text and original photomicrographs. This first installment includes four 'studies': No. i, the flower of Clematis japonica, illustrated by longitudinal and transverse sections through flower-buds; No. 2, the Dandelion, as typical of composite flowers, with similar sections through the capitulum; No. 3, the anthers of Eschsclwltzia, with a transverse section through the flower-bud; and No. 4, the fruit of the fig, with a longitudinal section through a portion of a young fig. We have not seen the preparations, but the photos are good and bear examination under a lens, and the explanatory letterpress is well arranged and accurate. Busy teachers as well as students should find this series helpful, and the price, 21s. per annum (8s. without the preparations), is not exorbitant". An example of the longitudinal section through a Clematis flower-bud is shown in Figure 1, bottom row, far right.
Hornell ceased publication of The Journal of Marine Zoology and Microscopy in 1897.
In 1899, Chemist and Druggist reported that, "The Jersey Aquarium at Havre-des-Pas, which has apparently never been a financial success, remains closed this season, and its director (Mr. J. Hornell) has transformed it into an aerated-water factory, trading as 'The Pure Mineral-water Company'."
The same magazine also reported that Joseph Sinel and his son had formed a new biological supply business. "J. Sinel & Son" produced preserved animals and other, similar preparations. Joseph became curator of the Jersey Museum in 1907, and remained in that job for the remainder of his life. The Museum commissioned the painting of Joseph Sinel that is shown in Figure 2, above. He died on April 2, 1929.
James Hornell closed his businesses in 1901. Late in that year, he travelled to Ceylon with his former mentor, William Herdman, for a government-sponsored examination of the island's pearl oyster beds. Herdman returned to England during the spring of 1902, leaving Hornell in charge of the project. In 1904, he was appointed Marine Biologist to the Government of Ceylon. Hornell moved to Madras, India in 1908 as Director of Fisheries. He appears to have returned to England in 1924. During his time in India and England, Hornell wrote extensively on anthropological subjects, including native watercraft, carvings, and string games. He was elected as a Fellow of the Royal Anthropological Institute in 1919. The institute awarded him with their Rivers Medal in 1944, and their highest honor, the Huxley Medal, in 1949. James Hornell died on February 24, 1949, in Hastings, Sussex.
A London auctioneer, Herbert Hill Clarke (1871-1949) acquired a considerable number of Hornell's microscope slides, and began selling them in 1904 (Figure 21). The editor of Knowledge wrote in that magazine's June, 1904 issue, "In the advertisement columns of this magazine will be found a notice relating to the sale of duplicates of slides from the collection of Mr. J. Hornell, of Jersey. Many of my readers will be familiar with these beautiful preparations, which include botanical as well as zoological subjects, and as they are now being dispersed, and are offered at quite nominal prices, I have felt myself justified in calling attention to them". Clarke was also advertising the sale of numerous microscopes and other optical equipment. Presumably, he acquired Hornell's slides and the apparatus at auctions. This business proved lucrative to Clarke, and he was joined in 1905 by John William Page (1864-ca. 1933), forming the microscope business of Clarke and Page. When they ran out of Hornell's preparations, the pair began mounting and retailing their own slides. An illustrated essay on the Clarke and Page business can be read elsewhere on this site.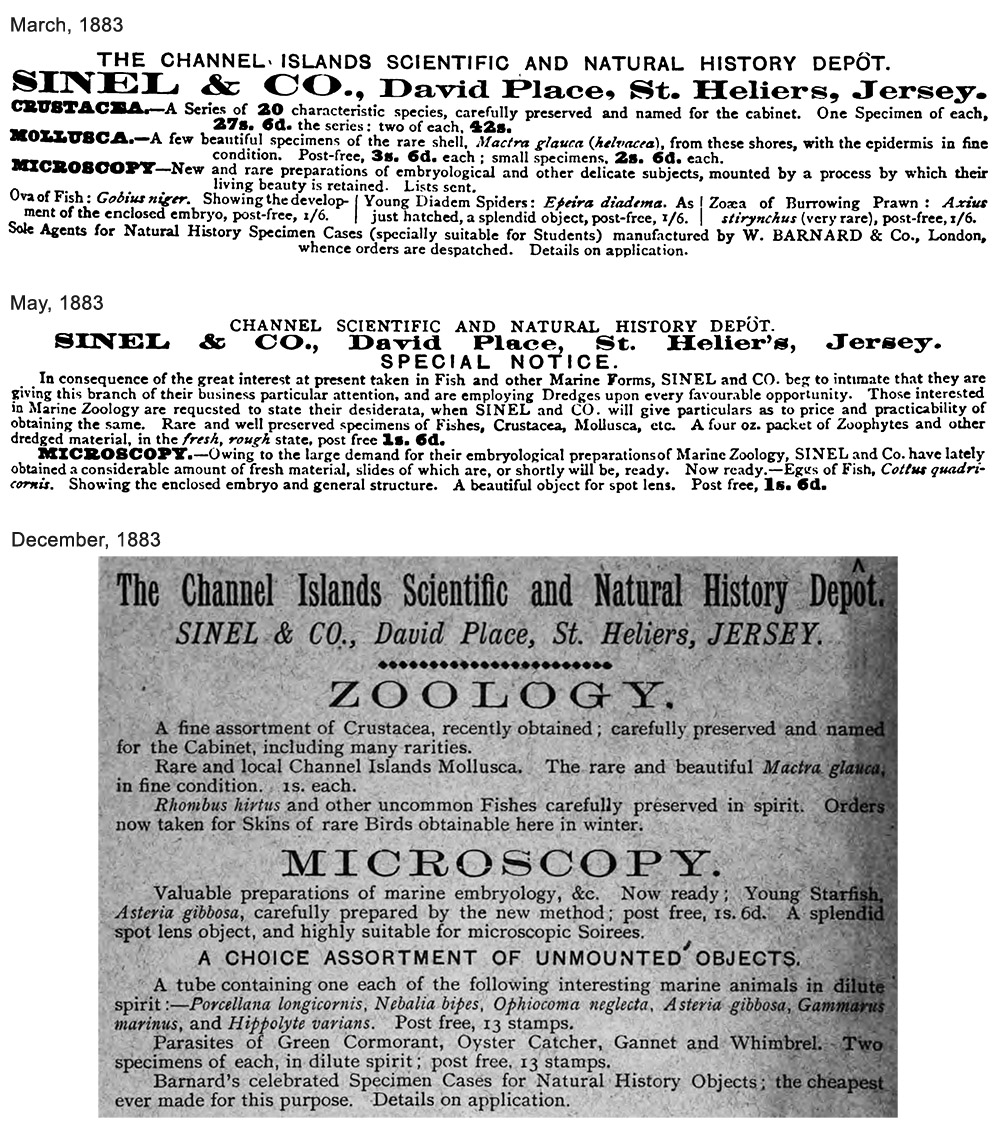 Figure 5. An 1883 advertisements from Sinel & Co. He did not advertise in either the January or February, 1883 issues of "Hardwicke's Science-Gossip", but advertised regularly from March, 1883 onward. This suggests that the business was founded ca. February, 1883. The top two advertisements are from "Hardwicke's Science-Gossip", and the lower one is from "The Practical Naturalist".
&nbsp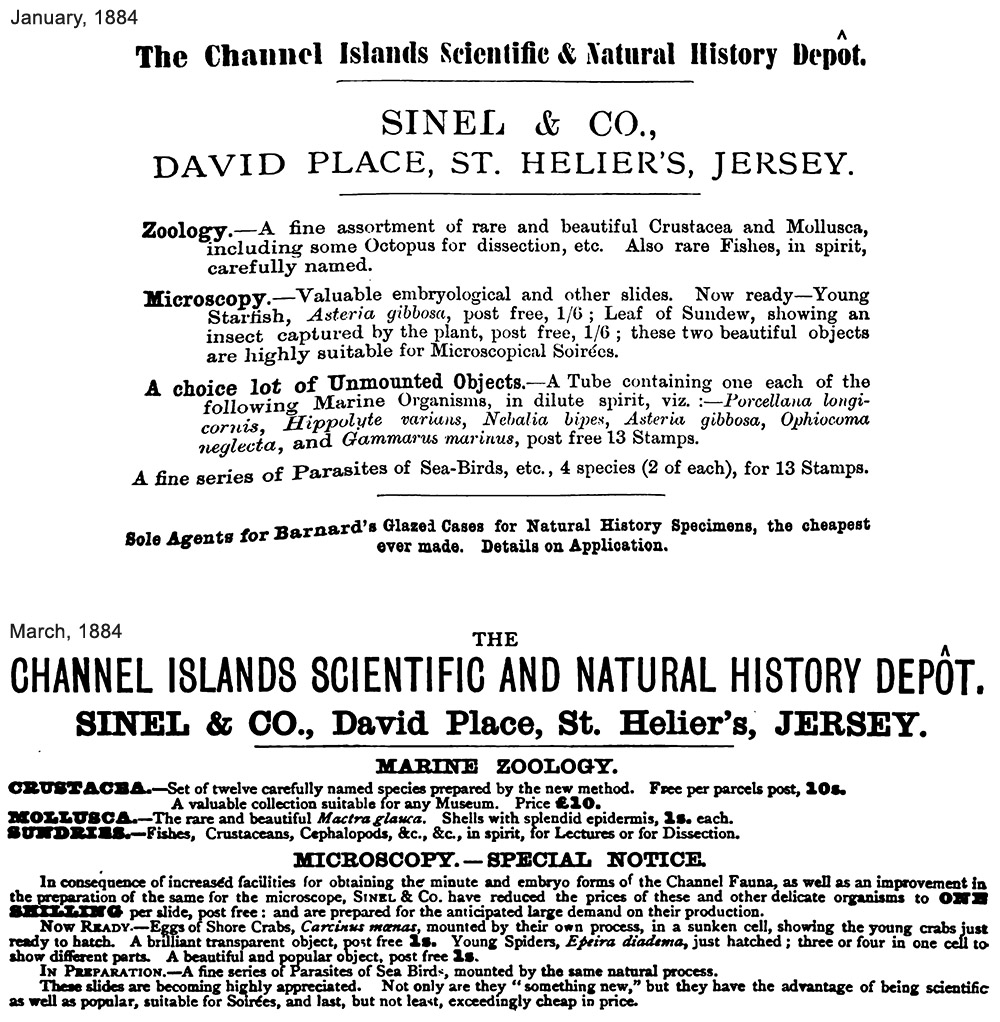 Figure 6. 1884 advertisements from Sinel & Co., from "The Journal of the Postal Microscopical Society" (top) and "Hardwicke's Science-Gossip" (bottom).
&nbsp


Figure 7. Early 1886 advertisements, from "Nature".
&nbsp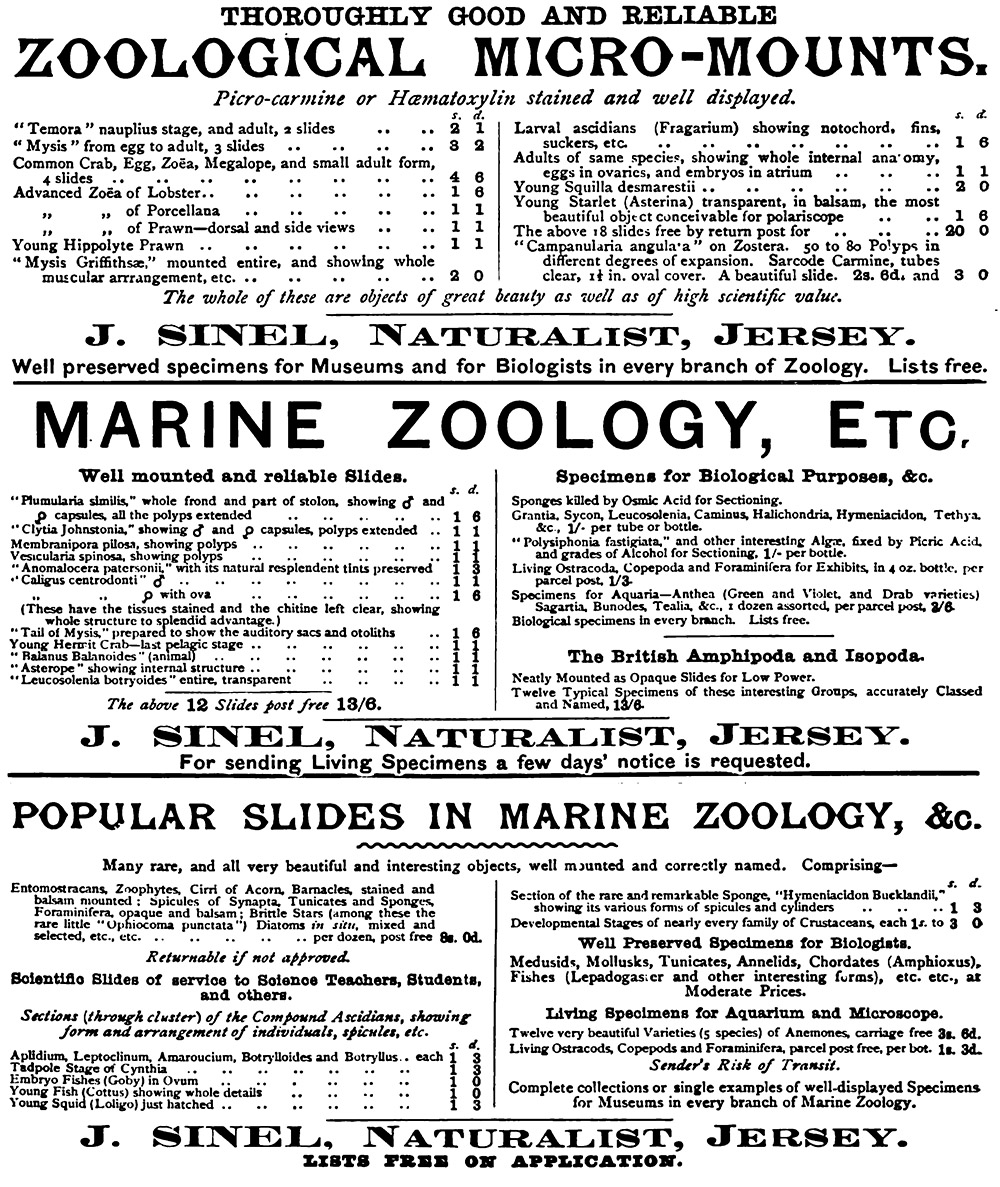 Figure 8. 1887 advertisements from "Hardwicke's Science-Gossip". Note that Sinel no longer included "& Co." in his business name.
&nbsp

Figure 9. Joseph Sinel's daughter, Charlotte, was an active participant in the slide and specimens business. (Left) A paid advertisement from 1887, and (Right) an exchange offer from 1888.
&nbsp

Figure 10. Advertisements from late 1891 - early 1892. (Top) "Hardwicke's Science-Gossip". (Bottom) "Nature".
&nbsp


Figure 11. The partnership of Joseph Sinel and James Hornell was formed during late November, 1892. The November 17 advertisement lists only Sinel, there was no advertisement in the next issue (November 24), and the December 1 issue contained an advertisement from Sinel & Hornell. Subsequent issues also listed the pair.
&nbsp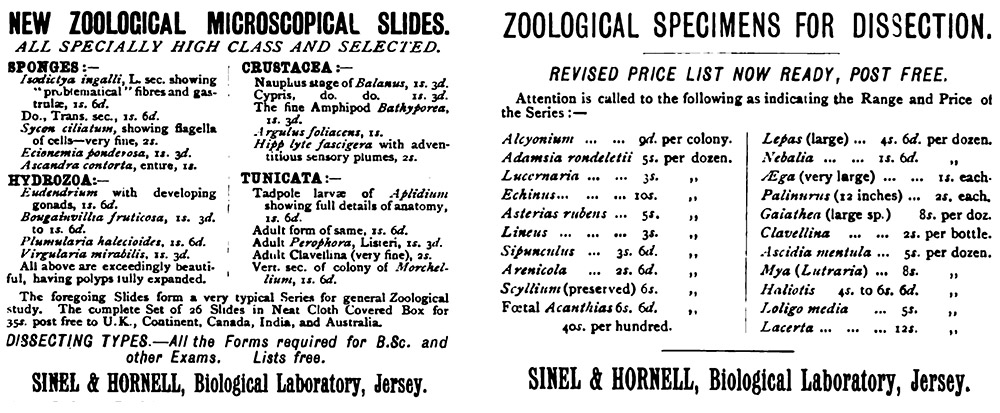 Figure 12. March 2 and 30, 1893 advertisements, from "Nature".
&nbsp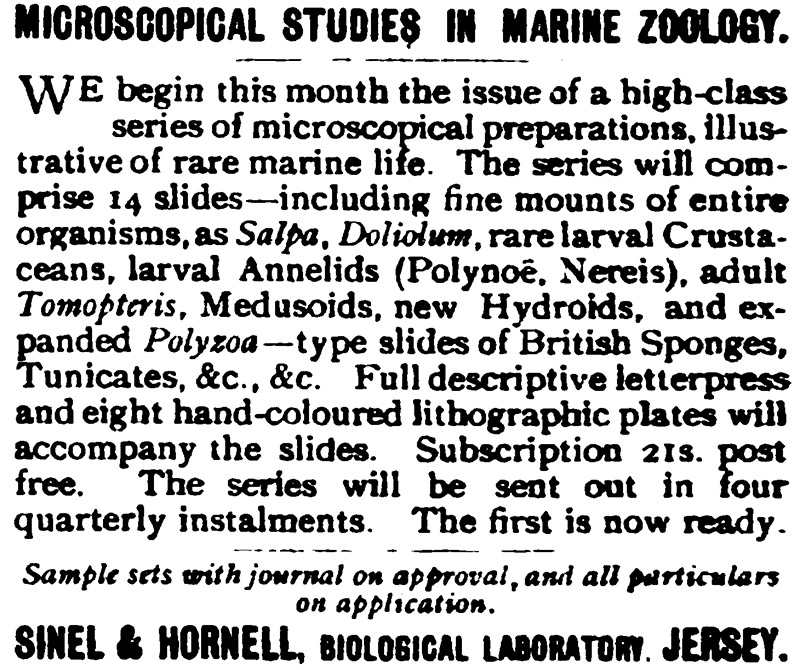 Figure 13. November, 1893 announcement of Sinel & Hornell's subscription scheme, "Microscopical Studies in Marine Zoology". From "Natural Science".
&nbsp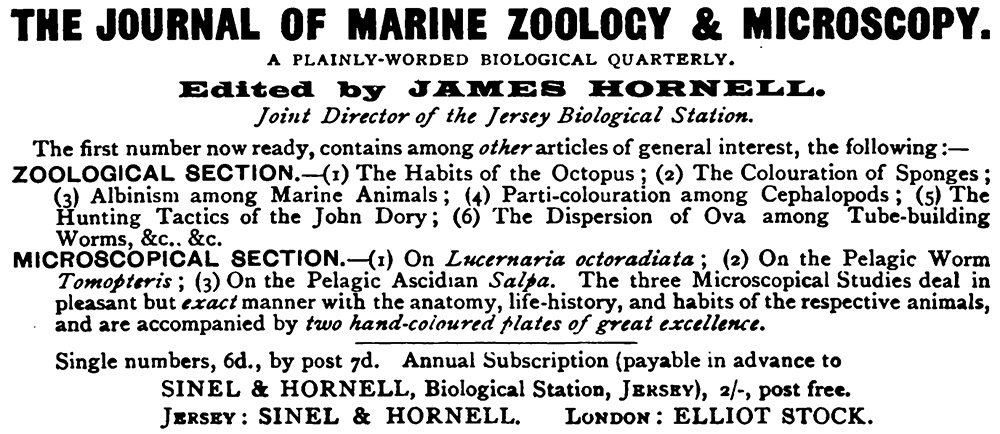 Figure 14. "The Journal of Marine Zoology and Microscopy" began during the spring of 1894. This advertisement, announcing the first issue, appeared in the March, 1894, issue of "The Journal of Malacology".
&nbsp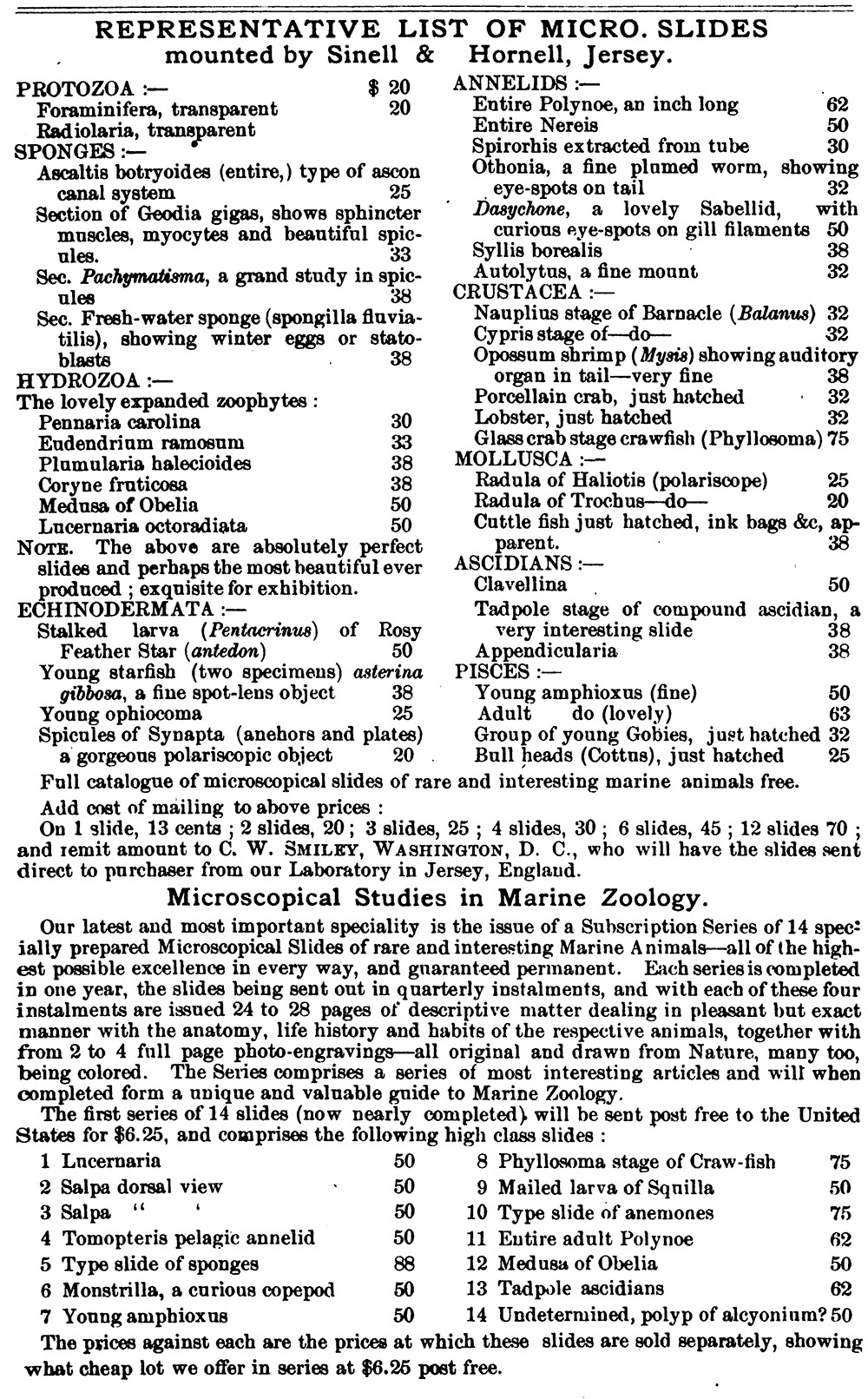 Figure 15. An 1895 advertisement that appeared in the June issue of the U.S. journal "The Microscope". Presumably, this was submitted before Sinel left the business. The prices are astonishing - ranging between $20 and $75 per slide. This targeted a very wealthy class of Americans.
&nbsp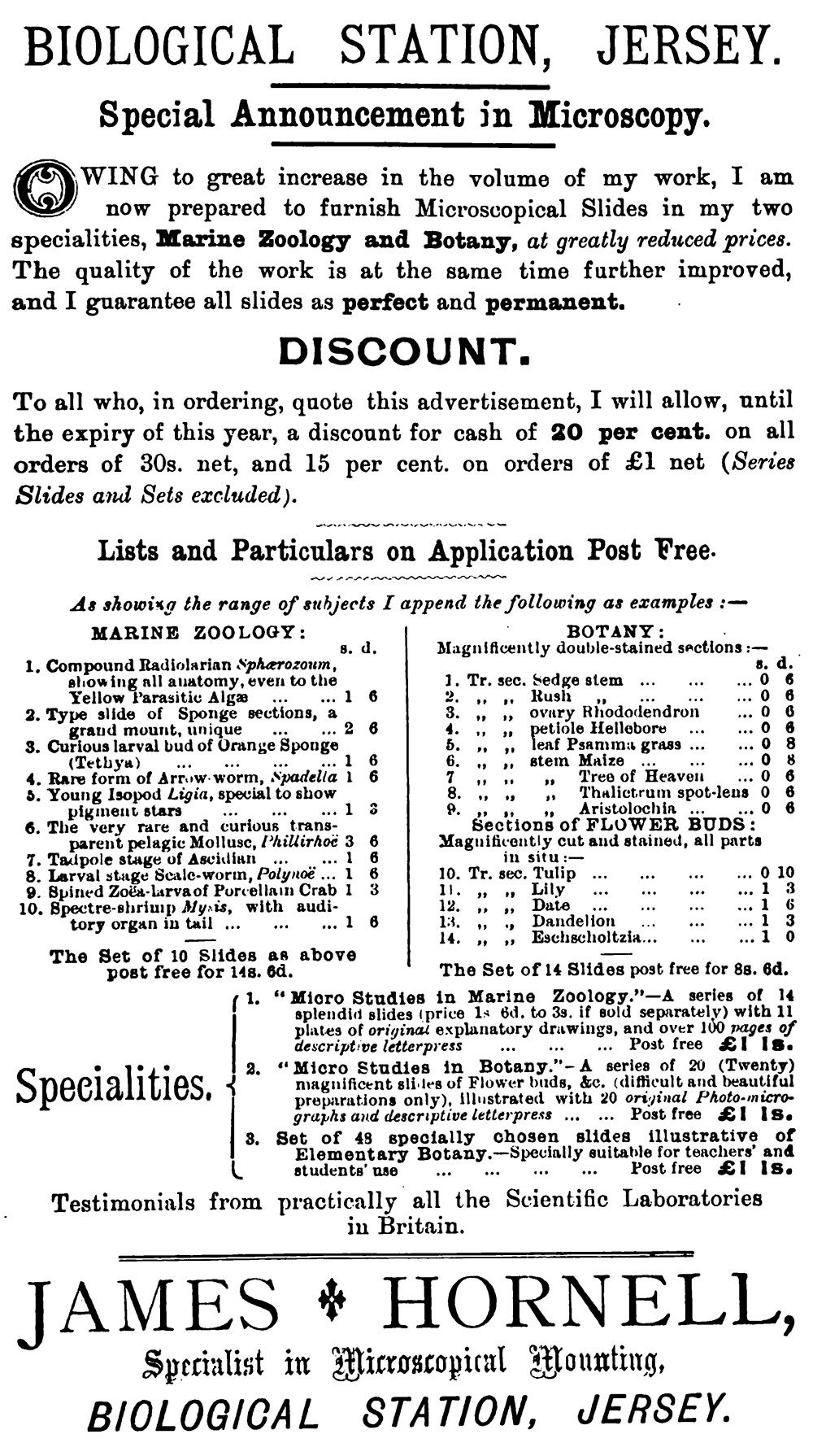 Figure 16. A November, 1895, advertisement for Hornell's slides, from the "Journal of the Quekett Microscopical Club".
&nbsp


Figure 17. Three issues of Hornell's "Microscopical Studies in Botany, 1895-1897. Each issue included microscope slides and a pamphlet with photographs and descriptions of each subject. A 1901 advertisement implies that this series was produced until the time Hornell departed from Jersey, in 1901 (see Figure 20). Adapted for nonprofit, educational purposes from an internet auction site.
&nbsp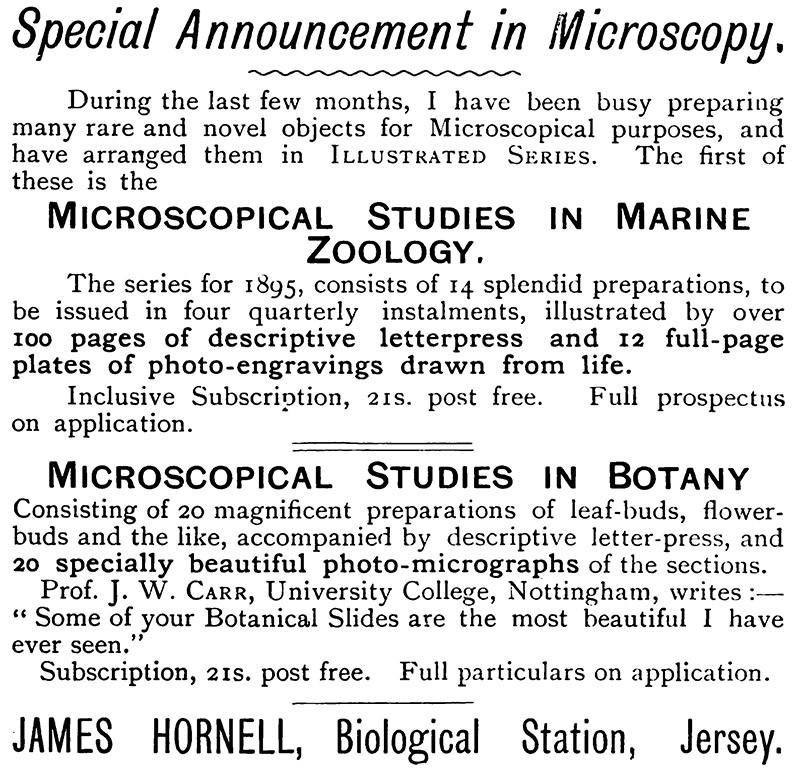 Figure 18. An 1896 advertisement from "The Journal of Malacology".
&nbsp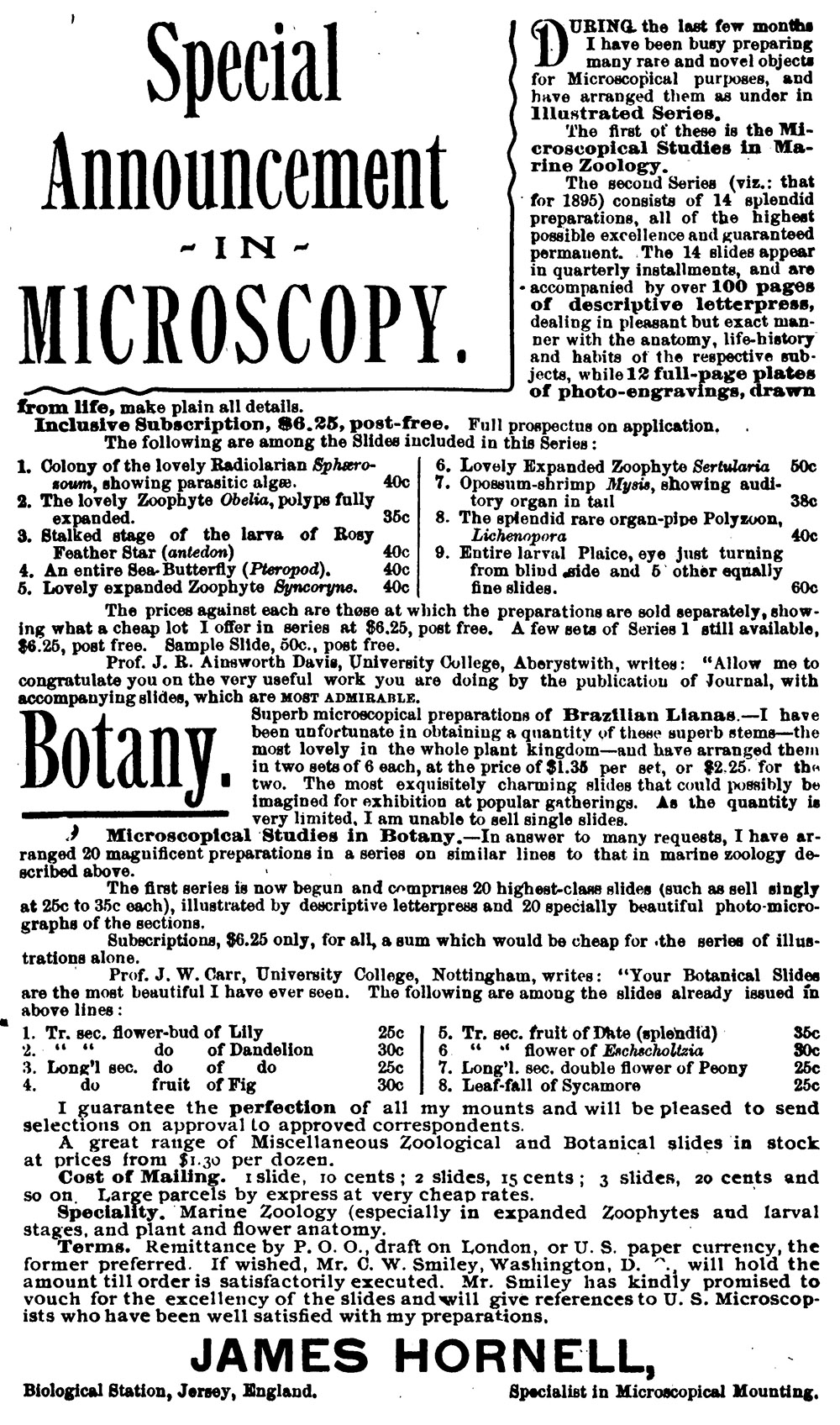 Figure 19. An 1897 advertisement from "The American Monthly Microscopical Journal".
&nbsp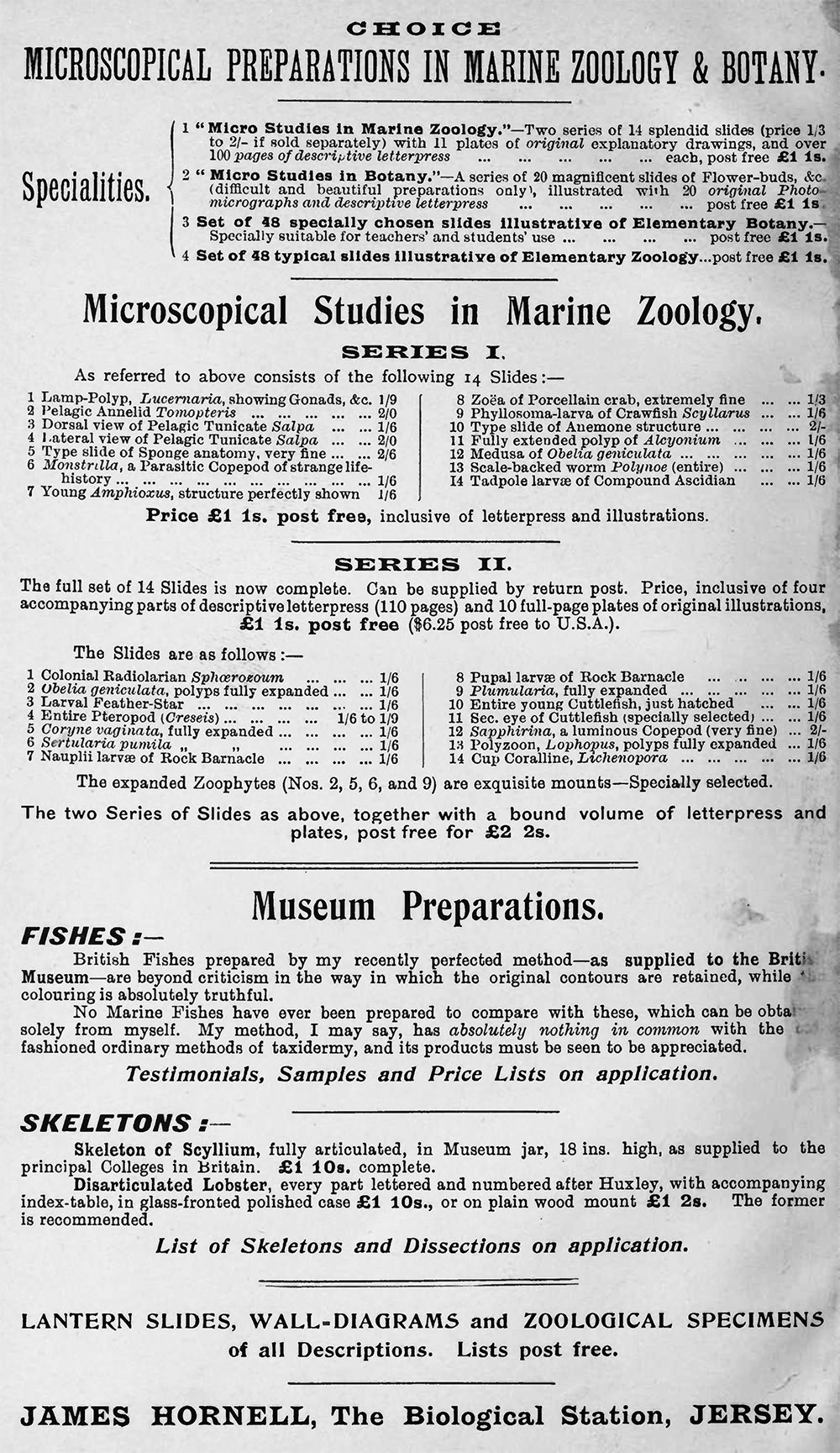 Figure 20. A 1901 advertisement from Hornell's "Microscopical Studies in Marine Zoology", Vol. 1. A few months before he moved to Ceylon, Hornell reprinted several articles from the defunct "Journal of Marine Zoology and Microscopy" in book form. There do not appear to be any further volumes, and this is the last known advertisement from James Hornell.
&nbsp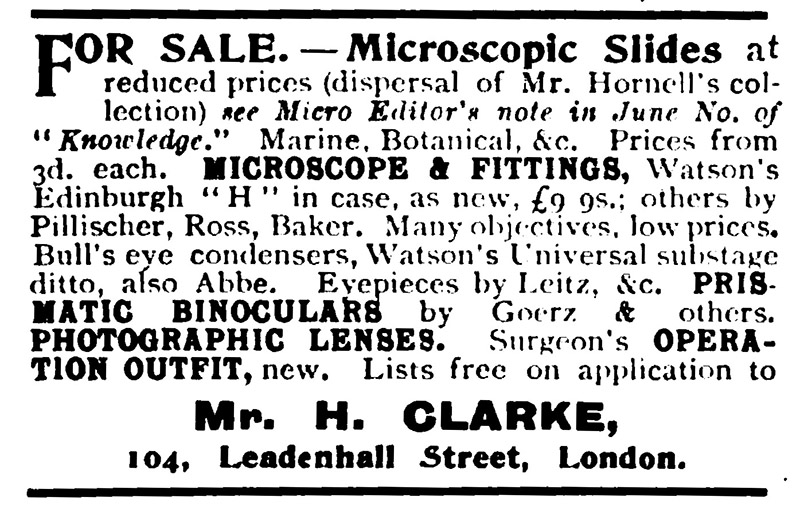 Figure 21. Herbert Clarke began selling James Hornell's microscope slides in 1904.
&nbsp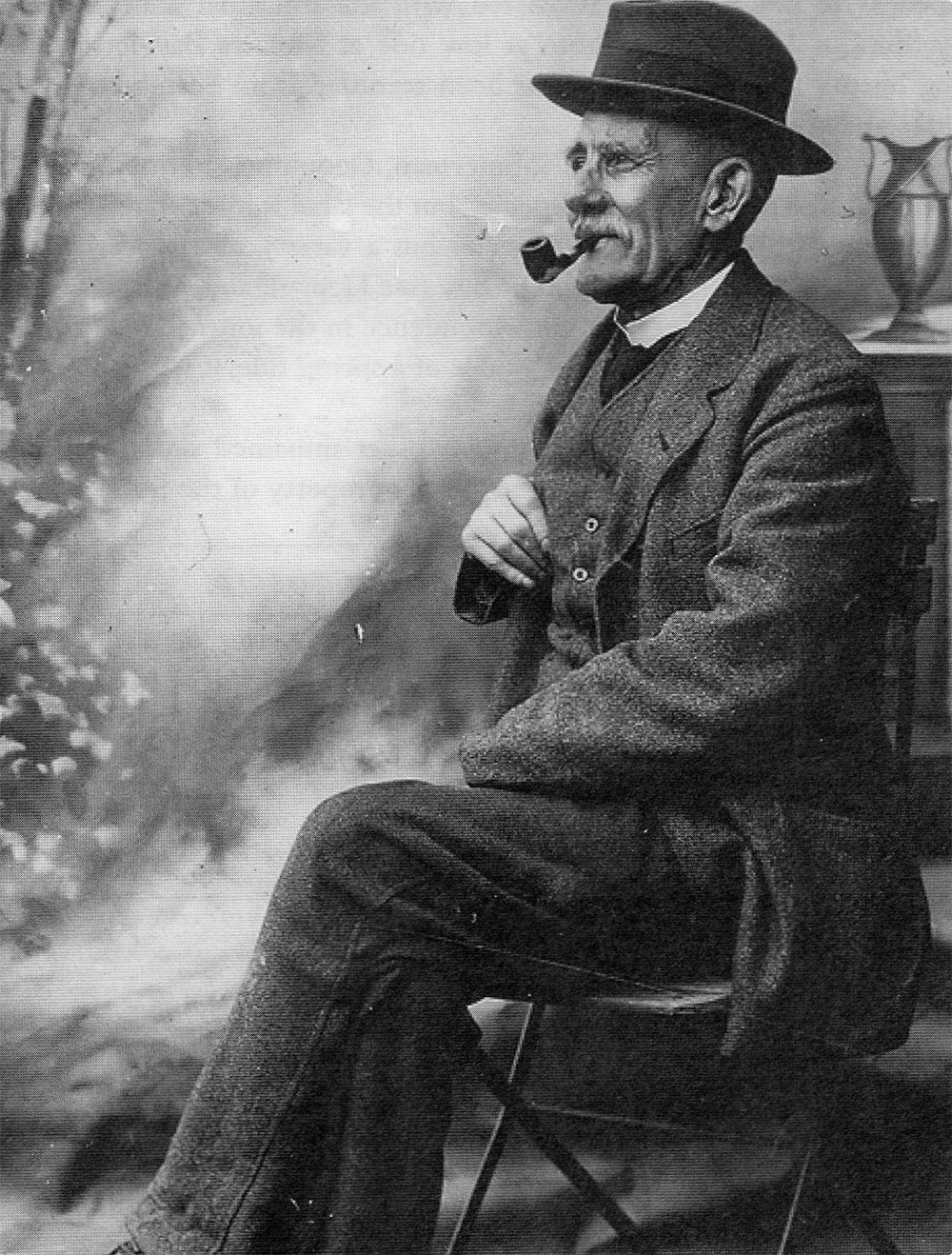 Figure 22. Joseph Sinel in a casual pose.
&nbsp
Resources
The American Monthly Microscopical Journal (1895) The Jersey Biological Laboratory, Vol. 16, pages 189-190
The American Monthly Microscopical Journal (1897) Advertisement from J. Hornell
Annual Bulletin of the Société Jersiaise (1930) Joseph Sinel, Vol. 13, page 223
Annual Report of the Liverpool Marine Biological Station on Puffin Island (1890) "The following Naturalists have been working at the Biological Station for longer or shorter periods during the present summer: J. Hornell, Liverpool, Polychaeta", Vol. 4, page 4
Bracegirdle, Brian (1998) Microscopical Mounts and Mounters, Quekett Microscopical Club, London, pages 53, 85, 126, 168, and 192, Plates 11-G, 32-G through 32-N, and 44-G
Channel Island census and other records, accessed through ancestry.com
Chemist and Druggist (1899) Vol. 55, page 247
Christening record of James Hornell (1866) Parish records of St Thomas, Ardwick, accessed through ancestry.com
Day, Francis (1881) Observations on some British fishes, The Journal of the Linnean Society: Zoology, Volume 15, pages 310-318, "For the next few species I am chiefly indebted to Mr. Carrington, F.L.S., Naturalist to the Royal Westminster Aquarium. Some were obtained in the Channel Islands by his assistant Mr. Edward Matthews, others by Dr. Murie and Mr. George Brook, F.L.S., to all of which gentlemen my thanks are due"
Dean, Bashford (1894) "Still another has recently (the latter months of 1893) been established at Jersey, in the Channel Islands. The foundation of this station has been entirely due to private enterprise, and its management seems both independent and practical. The oprietors, Messrs. Sinel and Hornell, add to the station's revenue by providing alcoholic material for class work, anatomical preparations, serial sections. They also edit and publish an interesting little quarterly, Journal of Marine Zoology and Microscopy. The station will doubtless prove a welcome need to the traveling biologist who finds, at a half day's journey from England, a richer fauna than even Plymouth can offer. It is readily open to investigators upon payment of a small weekly fee. Of the building and its equipment, a brief description might here be given. It is situated east of St. Helier, at a ten-minute's walk from the town, facing the main road, La Collette, overlooking a picturesque and rugged shore. It is but 18 feet above tidal mark, and at low water, especially at lunar tides, is immediately adjacent to a rich collecting ground. Twelve square miles of "zostera prairie" are there exposed, and may be visited afoot. And the Minquier reefs, of especial biological interest, are but 9 miles to the southward. The station is a stone building of three stories. The aquarium, On the ground floor, is mainly for purposes of exhibition, its adjoining room serves to receive and assort the collected material. The second story contains the museum and library, serving at the same time as a demonstration hall, and upon the third floor are the partitioned compartments for the use of students and investigators", The Marine Biologial Stations of Europe, Government Printing Office, Washington, DC, pages 511-512
England census and other records, accessed through ancestry.com
Hardwicke's Science-Gossip (1878) Exchange offers from J. Sinel, Vol. 14, pages 72 and 264
Hardwicke's Science-Gossip (1883) Advertisements from Sinel and Co., Vol. 19, March issue onward
Hardwicke's Science-Gossip (1883) Exchange offers from J. Sinel, Vol. 19, pages 24, 137, and 240
Hardwicke's Science-Gossip (1884) Advertisement from Sinel and Co., Vol. 20, March issue
Hardwicke's Science-Gossip (1884) Exchange offer from J. Sinel, Vol. 20, page 240
Hardwicke's Science-Gossip (1887) Advertisement from C. Sinel, Vol. 23, page lxxviii
Hardwicke's Science-Gossip (1887) Advertisements from J. Sinel, Vol. 23, pages lxxxiv and xcii
Hardwicke's Science-Gossip (1888) Exchange offer from C. Sinel, Vol. 24, page 48
Hardwicke's Science-Gossip (1888) New slides, Vol. 24, page 234
Hardwicke's Science-Gossip (1888) Exchange offer from J. Sinel, Vol. 24, page 283
Hardwicke's Science-Gossip (1891) Exchange offer from J. Sinel, Vol. 27, page 48
Hardwicke's Science-Gossip (1891) Advertisement from J. Sinel, Vol. 27, March issue
Hardwicke's Science-Gossip (1891) Exchange offers from J. Sinel, Vol. 28, pages 120 and 168
Herdman, William Abbott (1905) "Mr. Hornell, since I left him on the pearl banks in April, 1902, has kept me supplied with frequent letters and occasional longer reports—constituting, in fact, a journal of his doings and a discussion of his observations. He has now furnished me with a very full report upon the record fishery of 1904, and from this, supplemented by the letters received from him during the progress of the fishery, I have drawn up the following account. This Report upon our pearl oyster investigation would, I feel, have been incomplete without some description of the conditions under which a great fishery is held and of the methods adopted, both administrative and scientific, on the occasion", Report to the Government of Ceylon on the Pearl Oyster Fisheries, Vol. 3, page 2
Hornell, James (1900) The respective values of formalin and alcohol as preservatives for zoological specimens, Laboratorium & Museum, Vol. 1, pages 85-89
Hornell, James (1901) Microscopical Studies in Marine Zoology, Vol. 1, The Biological Station, Jersey
Hornell, James (1923) The ornaments and decorative carving of outrigger canoes on the north coast of Netherlands, New Guinea, Journal of the Polynesian Society, Vol. 32, pages 70-78
Hornell, James (1926) The archaeology of Gorgona Island, South America, Journal of the Royal Anthropological Institute of Great Britain and Ireland, Vol. 56, pages 401-432
Hornell, James (1936) The Ancestry of the Sussex Lugger, J. Hornell, Hastings
Hornell, James (1946) Model outrigger canoes and model canoe racing, Ethnos, Vol. 2
Jersey Heritage (accessed October 1, 2018) Story of Havre des Pas, "Prior to the hotel the contracts refer to the Marina as the Aquarium. This refers to a biological station that was set up by local naturalist Joseph Sinel and his son-in-law James Hornell. The biological station was opened on 22 May 1893 by the Bailiff. The building was on three stories, which consisted of an aquarium that was open to the public on the bottom floor and was accessible for 6d with offices and laboratories on the other floors", https://www.jerseyheritage.org/news/story-of-havre-des-pas
Journal of the Bombay Natural History Society (1949) Obituary of James Hornell, Vol 48, page 348
Journal of Malacology (1894) Advertisement from Sinel & Hornell, Vol. 3, page ii
Journal of Malacology (1895) Advertisement from J. Hornell, Vol. 5
Journal of the Marine Biological Association of the United Kingdom (1889-1890) "Associate Members: 1889 Sinel, Joseph, 2, Peel Villas, Cleveland Road, Jersey", Vol. 1, page 355
Journal of Marine Zoology and Microscopy: A Plainly Worded Biological Quarterly (1893-1897)
The Journal of Microscopy and Natural Science (1884) Advertisement from Sinel and Co., January issue
Journal of the Quekett Microscopical Club (1895) Advertisement from Sinel and Hornell, Series 2, Vol. 4, November issue
The Journal of the Royal Anthropological Institute of Great Britain and Ireland (1919) James Hornell elected to membership, Vol. 49, pages 1-24
Knowledge & Scientific News (1904) Ceylon pearl oyster fisheries: Professor Herdman's report to the Colonial Government, New series, Vol. 1, pages 6-7
Knowledge & Scientific News (1904) "Microscopic slides. In the advertisement columns of this magazine will be found a notice relating to the sale of duplicates of slides from the collection of Mr. J. Hornell, of Jersey. Many of my readers will be familiar with these beautiful preparations, which include botanical as well as zoological subjects, and as they are now being dispersed, and are offered at quite nominal prices, I have felt myself justified in calling attention to them", New series, Vol. 1, pages 6-7
Knowledge & Scientific News (1904) Advertisement from H.H. Clarke, New series, Vol. 1, December issue
The Mariner's Mirror (1949) Obituary of James Hornell, Vol. 35, page 162
Marriage record of James Hornell and Charlotte Sinel (1891) St. Saviour Parish records, accessed through ancestry.com
The Microscope (1895) Advertisement from Sinel & Hornell, June issue
Natural Science (1893) Advertisement from Sinel & Hornell, Vol. 3, November issue
Natural Science (1895) Biology in the Channel Islands, Vol. 8, pages 9-10
Natural Science (1895) "Microscopical Studies In Botany", Vol. 8, pages 60-61
Nature (1885) Advertisement from Sinel and Co., Vol. 33, December issue
Nature (1886) Advertisement from Sinel and Co., Vol. 33, April 22 issue
Nature (1888) Advertisement from J. Sinel, Vol. 37, April 28 issue
Nature (1891) Advertisements from J. Sinel, Vol. 45, November 12 and December 17 issues
Nature (1892) Advertisements from J. Sinel, Vol. 45, January 28 and April 7 issues
Nature (1892) Advertisement for "The Fauna of Liverpool Bay, Vol. 3", Vol. 46, October 13 issue
Nature (1892) Advertisements from J. Sinel and Sinel & Hornell, Vol. 47, January 5, March 2, and March 30 issues
Nature (1892) Advertisements from Sinel & Hornell, Vol. 47, November 17 and December 1 issues
Nature (1899) Advertisement from J. Hornell, Vol. 60
Nature (1904) Mr. James Hornell, Vol. 69, page 396
The Practical Naturalist (1883) Advertisement from Sinel and Co., Vol. 1, December issue, back cover
The Practical Naturalist (1883) Note on cabinets from Sinel and Co., Vol. 1, page 57
Probate of the will of James Hornell (1949) "Hornell James of 9 De Cham-avanue St Leonards-on-Sea died 24 Februry 1949 at 25 Cornwallis Gardens Hastings Probate Lewes 4 June to Percy Idle and John Sydney Menner solicitors. Effects £13652 1s 10d", accessed through ancestry.com
Science-Gossip (1894) Editor's note on Sinel and Hornell, Vol. 1, page 211
Science-Gossip (1897) Advertisement from J. Hornell, Vol. 3, page iii
Science Progress (1898) Advertisement from J. Hornell, Volume 7, October issue
Scotland census and other records, accessed through ancestry.com
Shipley, Rob(accessed October, 2018) TheIslandWiki, https://www.theislandwiki.org/index.php/Joseph_Sinel,_naturalist
Sinel, Joseph (1886) A marine hemipterous insect, Hardwicke's Science-Gossip, Vol. 22, pages 57-58
Sinel, Joseph (1888) Shag and gull, Hardwicke's Science-Gossip, Vol. 24, page 39
Sinel, Joseph (1888) A curious creature: Balanoclossus sarniensis, Hardwicke's Science-Gossip, Vol. 24, pages 124-125
Sinel, Joseph (1899) Green water, English Mechanic and World of Science, Vol. 70, pages 277-278
Sinel, Joseph (1899) Honey, English Mechanic and World of Science, Vol. 70, page 324
Sinel, Joseph (1906) An Outline of the Natural History of Our Shores, Swann, Sonnenschein and Co., London
TheIslandWiki (accessed October, 2018) https://www.theislandwiki.org/index.php/Joseph_Sinel
Transactions of la Société Guernesiaise (1931) Joseph Sinel, Vol. 10, page 369
The Zoologist (1883) Zoology of the Channel Islands, Series 3, Vol. 7, page 423
The Zoologist (1885) Collections at Jersey, Series 3, Vol. 9, page 34