John Sloan, 1815 - 1898
by Brian Stevenson
last updated April, 2019
John Sloan was a physician who lived in New Albany, Indiana, USA. Around the mid-1870s, he took up a serious interest in the microscope. He became well-known for his slides of selected diatoms, especially his mounted frustules of Amphipleura pellucida test subjects.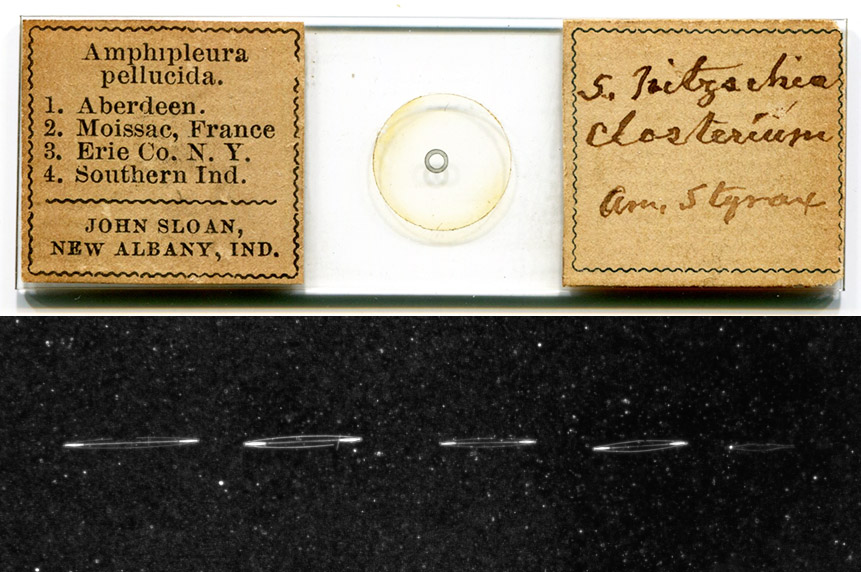 Figure 1. A Sloan mount of selected and aligned Amphipleura pellucida diatoms that had been collected from four different localities. These served as both test objects and examples of variations within a species. This slide includes a fifth diatom in the row, an example of Nitzschia closterium. Several slides of A. pellucida with these professional-looking labels are known, suggesting that Sloan produced them for sale. Notices in magazines indicate that Sloan produced these slides from ca. 1883 through the rest of that decade (Figures 3-5). Photographed with a 10x lens, darkfield illumination, and a C-mounted camera. The diatom panel was produced with the same lens and relative magnification as the Navicula shown in Figure 2, which emphasizes the small size of the Amphipleura. My microscope-camera setup could not resolve a more detailed image.
&nbsp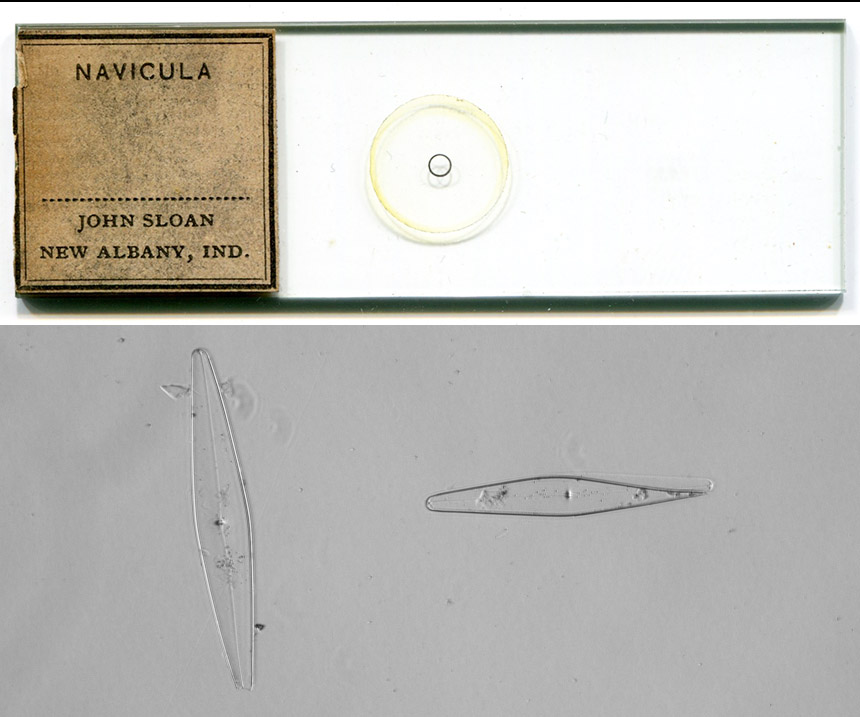 Figure 2. A John Sloan slide with two selected Navicula sp. diatoms. Photographed with a 10x objective lens, oblique lighting, and a C-mounted camera.
&nbsp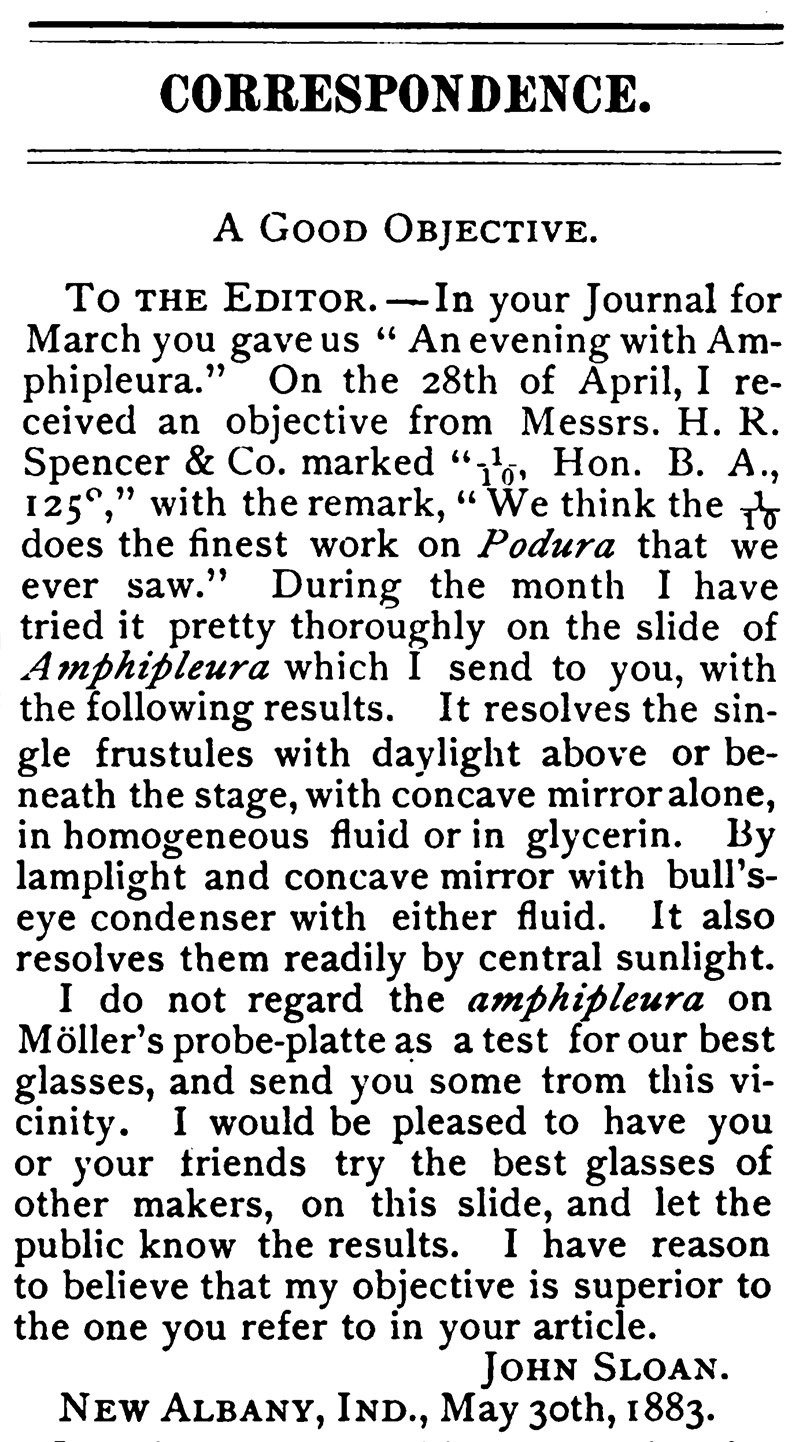 Figure 3. An 1883 letter from John Sloan to The American Monthly Microscopical Journal, describing examinations of Amphipleura that he mounted.
&nbsp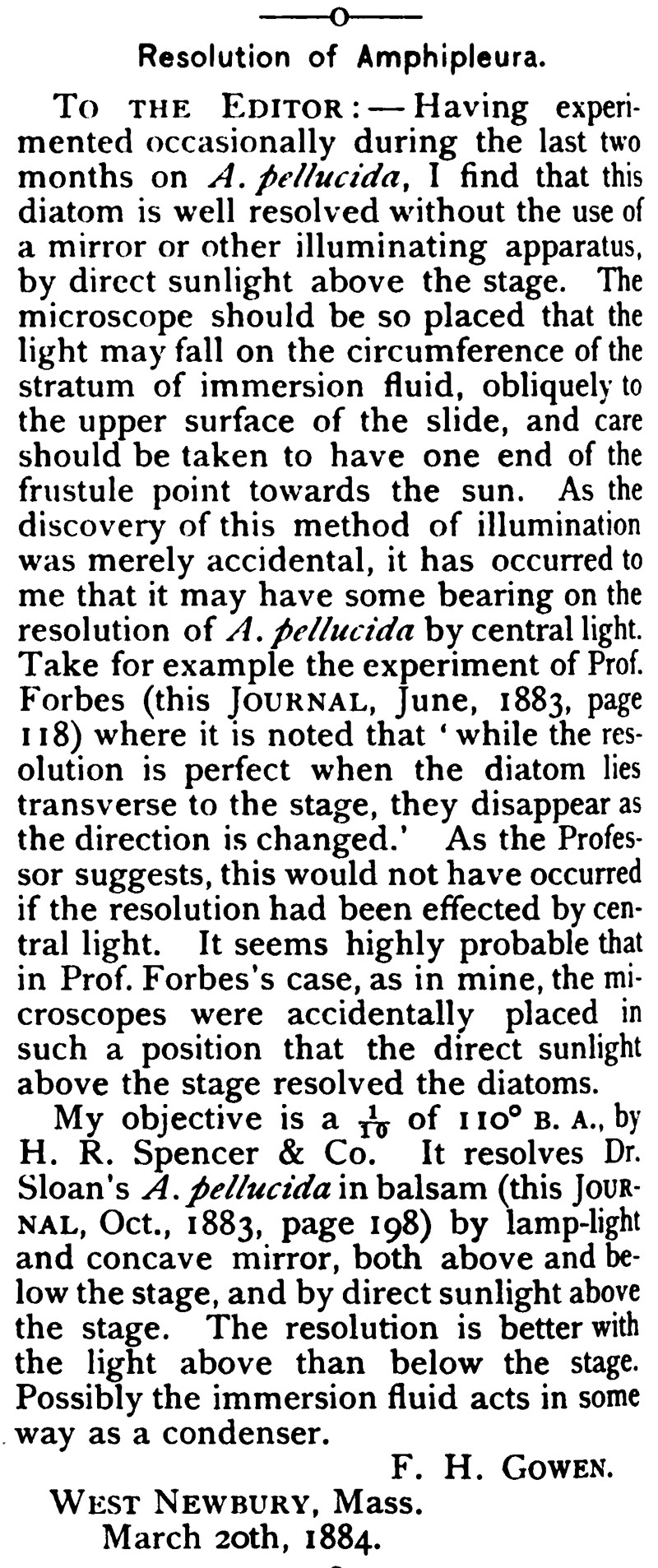 Figure 4. An 1884 letter from microscopist F.H. Gowan, of West Newbury, Massachusetts, describing his examinations of Sloan-mounted A. pellucida. From The American Monthly Microscopical Journal.
&nbsp

Figure 5. An 1889 note in The American Monthly Microscopical Journal, thanking John Sloan for donation of a slide of Amphipleura pellucida.
&nbsp
John Sloan was born on September 15, 1815, in Westbrook, Maine. He attended Bowdoin College, in Brunswick, Maine, receiving his M.D. degree in 1838.
He married Caroline Hunt in 1839, in Westbrook. They had one surviving daughter, Anna. John and Caroline's headstone also commemorates "their infant children". Anna was not born until 1850.
By 1850, the Sloans had settled in New Albany, Indiana. This is directly across the Ohio River from the large city of Louisville, Kentucky. John was elected as President of the Indiana Medical Association for 1864.
He was a serious microscopist by 1877. At that year's soiree of the Louisville Microscopical Society, "Dr. Sloan, with a handsome Grunow instrument, showed blood of various animals, magnified 2,000 diameters". Sloan served as a Vice President of the L.M.S. in 1878.
Sloan joined the American Microscopical Society in 1880, and frequently attended their national conferences. The report of the 1886 national meeting included this note: "Dr. John Sloan said he preferred to use a fine glass thread rather than a cat's whisker for picking out diatoms". Sloan was elected to the A.M.S. Nominating Committee in 1886.
An 1888 report of the L.M.S. noted a donation, "Dr. John Sloan, New Albany, Ind., twenty-four slides of named diatoms; mounted in his inimitable way".
John Sloan died on April 13, 1898.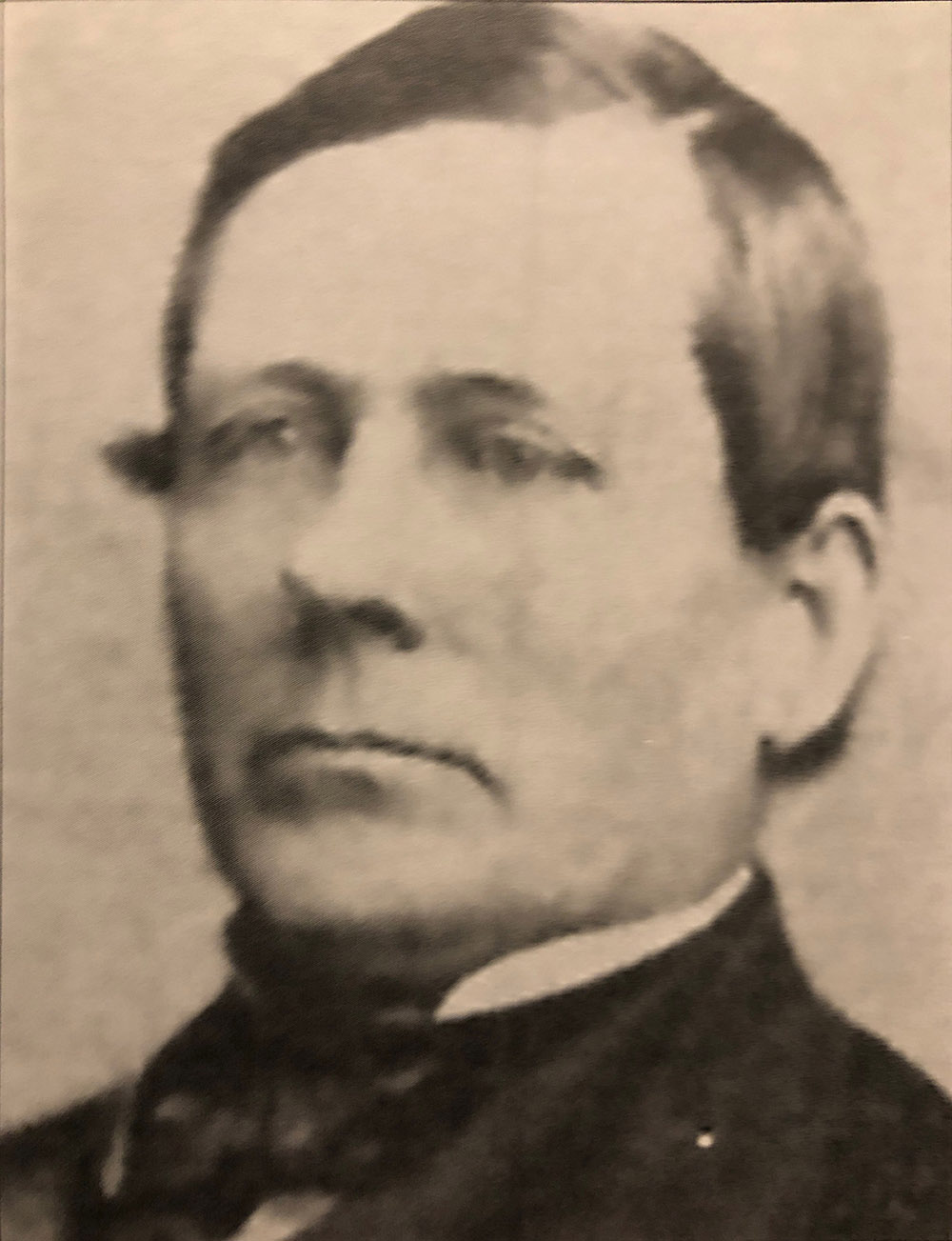 Figure 6. An undated photograph of John Sloan. Adapted from https://www.findagrave.com/memorial/60102347/john-sloan
&nbsp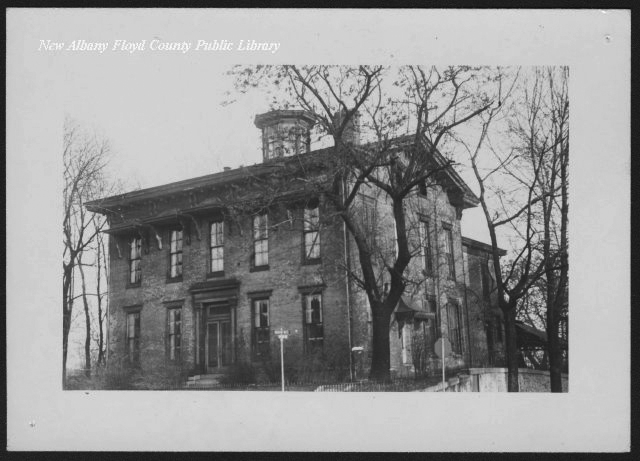 Figure 7. The Sloan home, at 600 East Main Street, New Albany, Indiana. Adapted for nonprofit, educational purposes from http://www.newalbanypreservation.com.
&nbsp
Resources
The American Monthly Microscopical Journal (1889) Slides received, Vol. 10, pages 143-144
The American Naturalist (1878) Louisville Microscopical Society, Vol. 12, page 260
Gowan, F.H. (1884) Resolution of Amphipleura, The American Monthly Microscopical Journal, Vol. 5, page 118
Holloway, Lisabeth M., Ernest N. Feind, and George N. Holloway (1981) Sloan, John, Medical Obituaries: American Physicians' Biographical Notices in Selected Medical Journals Before 1907, Routledge, Abingdon, Oxfordshire
The Journal of the American Medical Association (1898) Notice of the death of Dr. John Sloan, Vol. 30, page 1305
The Journal of the Indiana Medical Association (1910) page 384
The Microscope (1886) American Society of Microscopists, Vol. 6, pages 228-229
The Microscope (1888) Louisville Microscopical Society, Vol. 8, page 142
Proceedings of the American Microscopical Society (1880) List of members, Vol. 14, page 175
Proceedings of the American Society of Microscopists (1886), Volume 8, page 212
Scientific American (1877) Soiree of the Louisville Microscopical Society, Vol. 36, page 355
Sloan, John (1883) A good objective, The American Monthly Microscopical Journal, Vol. 4, page 198
U.S. census and other records, accessed through ancestry.com