Robert Bruce Tolles, ca. 1822 - 1883
by Brian Stevenson, George E. Blackham, and Charles West
last updated October, 2021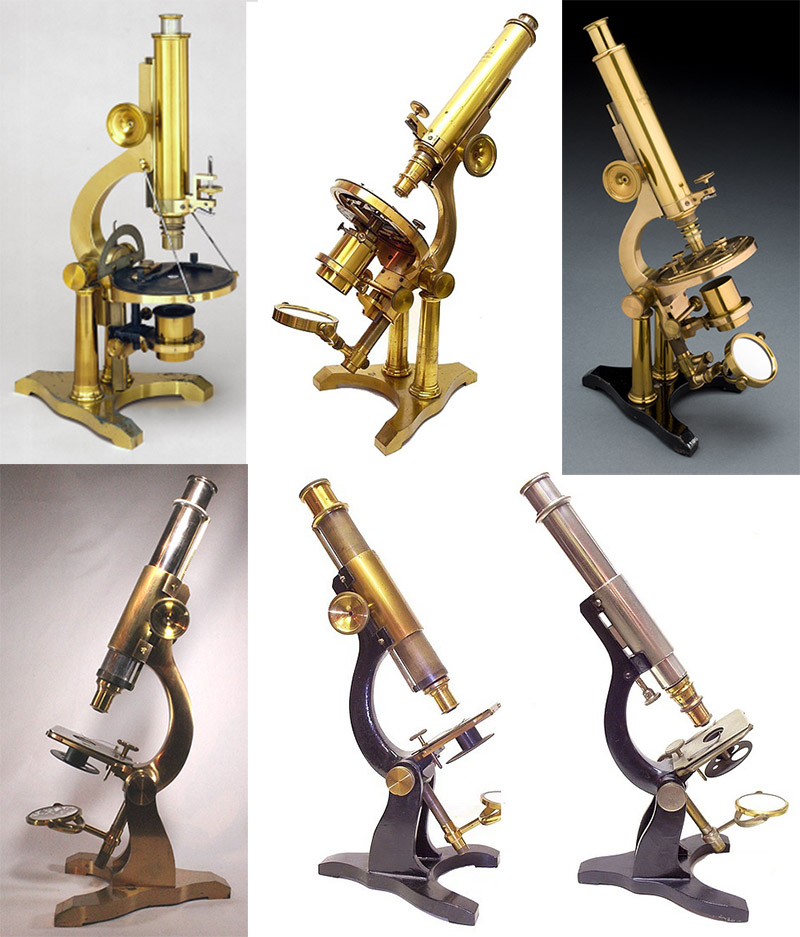 Figure 1. A selection of microscopes from R.B. Tolles. Adapted for nonprofit, educational purposes from resources listed at the end of this essay.
&nbsp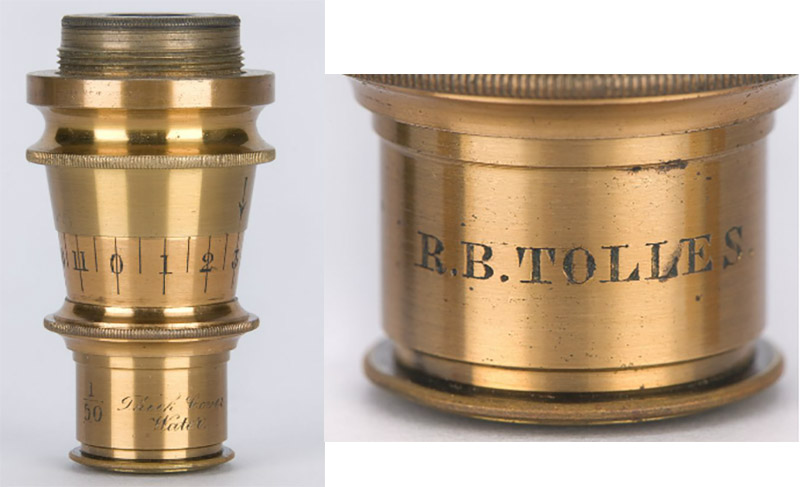 Figure 2. A Tolles 1/50 inch objective lens, adapted for nonprofit, educational purposes from the Harvard University Museum of Historical Scientific Instruments, html link provided in the Resources section.
&nbsp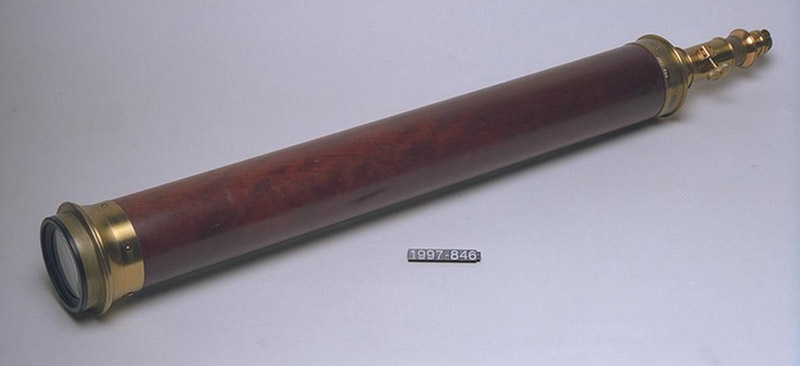 Figure 3. An R.B. Tolles telescope, adapted for nonprofit, educational purposes from the Science Museum Group, html link provided in the Resources section.
&nbsp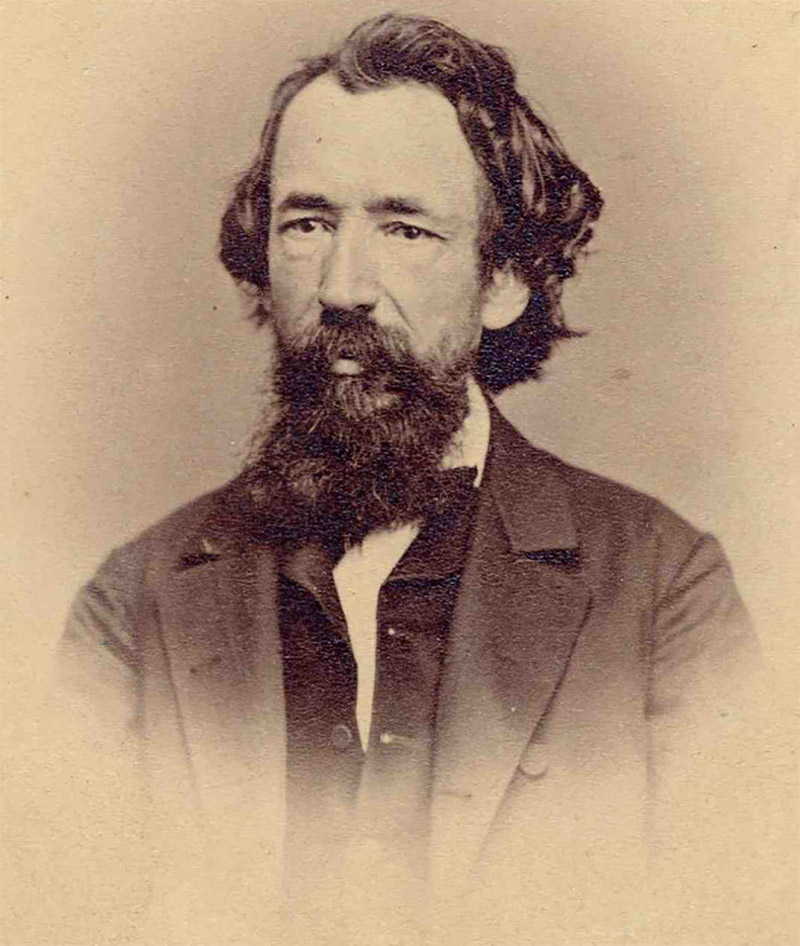 Figure 4. Undated photograph of Robert Tolles, adapted for nonprofit, educational purposes from the Harvard University Museum of Historical Scientific Instruments.
&nbsp
The date of Robert Tolles' birth is not clear. Obituaries published at the time of his death gave dates from 1821 through 1825. Tolles' own reporting was imprecise. For the 1850 census, he reported himself to be 24 years old, implying a birth year of 1825 or '26. The 1865 census gives an age of 43, implying birth in 1821 or '22. The 1865 census reports 32, and the 1880 census reports 57, both implying birth in 1822 or '23.
The following biography of Tolles initially appeared in The Proceedings of the American Society of Microscopists, 1884, just after R.B. Tolles' death. It was written by George Blackham, who was a past President of the Society and a friend of Tolles'. Two paragraphs have been inserted into Blackham's essay, written by Charles West in 1886, on Tolles' time with Charles Spencer and on his remarkable one-seventy-fifth and one-fiftieth objectives.
&nbsp
When I first agreed to undertake the task of preparing for presentation to this Society a memoir of my friend, the late Mr. Tolles, I had very little idea of the difficulties with which the work would be surrounded. I was quite aware, indeed, that Mr. Tolles was a man of singularly retiring disposition, always anxious to sink his individuality in his work, and that this peculiarity of disposition, coupled with very delicate physical health, had led him to withdraw to a great extent from social intercourse, and lead an almost hermit-like life; but I knew there was one man, also a good friend of mine, who had been intimately associated with Mr. Tolles for many years as his business manager and agent, and who was therefore, familiar with many details of Mr. Tolles' professional and private life which Mr. Tolles himself had always refused to put on record in any permanent form. I refer of course, to the late Charles Stodder. On him then, I had depended for many details which would have made this memoir of more interest and value than it can be now. The death of Mr. Stodder so soon after that of Mr. Tolles, shut off this source of information, and I am indebted for most of the facts now presented to the kindness of Mrs. and Mr. A. M. Lewis of Chicago, Ill., the sister and brother-in-law of the subject of this paper. The story is a simple and touching narrative of the struggle of genius with poverty and ill health; of steady persistence in the face of apparently insurmountable obstacles, and of final and triumphant success. He at last yielded to the fatal malady which had so long tortured him, and died in the Massachusetts General Hospital, leaving scarcely enough of this world's goods to defray his funeral expenses, but universally acknowledged as among the first, if not, as many of us believe, the very first optician of his time.
The story of his life is as follows: Robert B. Tolles was born in Winchester, Litchfield County, Connecticut. He was the son of Elisha and Harriet Tolles, and the second of five children, two sons and three daughters, of whom the daughters only are now living: they are Mrs. Helen M. Clarke, with whom he made his home for the last few years of his life, and Mrs. Mary A. Grant, both in Boston, Mass., and Mrs. Harriet T. Lewis, in Chicago, Ill.
His early life was spent at home and on his grandfather's farm near by, where he worked to aid in supporting the family, who were very poor. His educational advantages were limited, being only those offered by the common district school. He was even then an eager seeker after knowledge, and earnestly desired a collegiate education, but poverty and ill-health combined to prevent him from obtaining this object of his ambition.
At the age of eighteen he suffered from a very severe attack of pleurisy, from the effects of which he never wholly recovered, and which probably laid the foundation for his life-long sufferings.
His father, from whom he doubtless inherited much of his genius and skill, was an inventor, and several of his inventions were patented; but he seems to have realized very little pecuniary advantage from them, partly no doubt, because his poverty prevented him from developing them. He died of cholera at Cincinnati, O., in 1848. After the death of his mother in 1843, Robert, then just of age, went to visit an uncle residing near Rochester, N.Y., performing much of the journey on foot, as he was too poor to afford the luxury of traveling by public conveyance. When his visit was finished he started for New York city, but stopping on the way at Canastota, N.Y., a happy chance led him to the little work-shop where Charles A. Spencer was turning out the wonderful optical work which was at once the admiration and the despair of the old world opticians. The young Yankee boy looked about him, and in that moment saw his life-work before him. "Here," said he, "is the place and the work for me."
&nbsp
In 1843 he … engaged himself as an apprentice to Charles A. Spencer, and for twelve years he remained in his employ, and assisted in turning out the wonderful lenses which made the name of Spencer so famous. During this time, A.K. Eaton, now of Brooklyn, N.Y., was a partner of Spencer. He became interested in Tolles, and purchased a lathe precisely like that used by Spencer, and asked him to let Tolles have the formula for his one-fourth objective. Spencer was unwilling at first to part with his formula, thinking Tolles unable to make a one-fourth, but by long and urgent entreaty Spencer finally yielded and a lens was completed and presented to Spencer for examination and criticism. It met his approval and a second objective was finished which was better than the first. Tolles felt that his fortune was made. He soon after left Spencer and set up for himself in the same little village of Canastota.
&nbsp
In 1867 he received, through Mr. Charles Stodder, a proposition from several Boston gentlemen to remove his business to that city and organize it under the name of The Boston Optical Works, with himself as superintendent. The offer was accepted, and the business carried on in this way for four years, when it was deemed best to place the business entirely in his hands, and from that time until his death on the 17th of November, 1883, R.B. Tolles and the Boston Optical Works were one and the same.
In 1853 he married Miss Freelove S. Dickey, but after less than a year of matrimonial happiness, was left a widower, as she died in March, 1854.
Mr. Tolles combined many qualities essential to the great work of his life - the improvement of the microscope. To great theoretical and practical knowledge of the science of optics he united mechanical and inventive genius, and marvelous skill of eye and hand.
While still in the service of Mr. Spencer he devised the form of cover correction for objectives in which the back and middle combinations have a rectilinear motion only, and the front remains entirely stationary.
In 1854 he invented and patented his solid eye-piece. In 1858 he made his first immersion objectives, though of course, this plan was not original with him. In 1858 he constructed objectives with two fronts - one to be as an immersion and the other dry. In August, 1873, he made the great step forward which placed him at the head of his profession, the Columbus of a new era of microscopy. He made an immersion 1/10 with an aperture greater than that corresponding to infinitely near 180° in air. It was a three-system lens and had an aperture of more than 110° in balsam, or 1.25 N.A. The same month he made his first lens of the duplex front formula 1/5 inch glycerine immersion of 110° balsam angle. Both passed into the possession of the Army Medical Museum at Washington, and both were practically homogeneous immersion lenses, as they gave the very best results when immersed in soft balsam which had been brought as nearly as possible to the same index of refraction as the crown glass of which their front lenses were made, viz: 1.525.
The importance of this bold step, and its influence upon the progress of microscopy, can scarcely be estimated at this time, but it is certain that it was the cause of a revolution of opinion and practice among users and makers of microscopes all over the world.
&nbsp
The next remarkable advance in high power lenses was a one-fiftieth made by Tolles for Dr. A.G. Harriman, ofor Boston, the discoverer of the nerve fibers in the soft solid matter of dentine, and of the fibrous or tubercular structure of dentine. Two years later Dr. Harriman commissioned Tolles to make for him a one-seventy-fifth objective, which he did. This lens has a working distance of only one-two-hundred-and-fiftieth of an inch; it cost $400. It has an angular aperture of from 173° to 178°, and is constructed on the three-system plan, the posterior pair being adjustable to cover. Dr. Harriman used glass covers one-two-hundred-and-fiftieth of an inch in thickness. This lens is available for photographic purposes and has, when properly illuminated, a moderately clear definition, but it will not bear eye-pieces higher than B. Colored corpuscles of blood are so minute it would require about 2,500,000 of them to fill a circle of half an inch diameter. The apparent size of one of these corpuscles under this one-seventy-fifth objective is about that of a ten cent piece, so that its magnifying power, without amplifier, is not far from 7,500 diameters. This is the only one-seventy-fifth objective Tolles ever made, and is now owned by Dr. Ephraim Cutter, of New York. The number of one-fiftieths made by Tolles was small, not over three or four (ed. note, see Figure 2, above).
&nbsp
Mr. Tolles was the inventor of many other devices and appliances for the microscope. In 1866 he invented and patented his stereoscopic binocular eye-piece. In 1878 he received two patents for improvements in the microscope stand. For years his stands were models of elegance, convenience and stability, and his mechanical stages are, I believe, unequaled to-day for delicacy of construction and perfection of working.
In addition to his work on the microscope he made some telescopes remarkable for their short focal length in proportion to the diameter of object-glass, and for their remarkable defining and penetrating power - a small instrument with an objective only one inch in diameter, easily carried in the pocket, being fully equal to a good instrument of 2 1/2 inch objective and three feet focus.
And now to turn from the work to the man himself. He was, as I knew him, a tall, thin man, of slight build and careless dress; a long, full beard and moustache, of soft, dark-brown hair streaked with gray, Covered the lower part of his face, and formed a startling contrast to the brilliant dark eyes and high, white forehead. He was painfully shy and reserved; never given to boasting of his work, and shrinking from even the moderate amount of advertising done by Mr. Stodder in the publication of the Catalogue of the Boston Optical Works. He was so shy and retiring that it was not easy to make his acquaintance, but when I once penetrated the shell of reserve with which he surrounded himself, I found him a warm and genial friend.
His life was one long struggle with poverty and disease; the attack of pleurisy (or whatever it was) from which he suffered in his eighteenth year, left his lungs in a permanently damaged condition, and frequent hemorrhages from them disabled him from time to time, but his indomitable will enabled him to rise from his bed and return to his beloved work-shop when men of less nerve would have succumbed. Poor in health and poor in pocket, he labored on; turning out such work as no one else could; taking no time for rest or recreation, denying himself all the luxuries and many of the comforts of life, meeting with but scant recognition from his fellow countrymen until it was too late to be of much benefit to him personally, he toiled on and on, content if he could but do good work and true, and get a scanty subsistence as the reward of his toil.
Ten years before his death he was brought very low by a profuse hemorrhage from the lungs. His brother-in-law, Mr. Lewis, besought him to go to Florida and provided the funds for the journey. He could not bear the thought of leaving his work and only consented at last when assured by his friend and physician, Dr. Bowditch, that it was his only chance and might prolong his life ten years. He was absent nearly four months and returned much improved, and less than two months before his death said to his brother-in-law, "I've got the ten years Dr. Bowditch promised me and now I am going for ten more."
During his last illness when he could no longer go to his shop, he had his microscope brought to the hospital, and there on his death-bed examined and tested his lenses till the physicians took it from him and forbade his using it longer.
The amount of suffering he endured can hardly be estimated. Many a night during the last two years of his life he could only get a broken sleep while sitting up in his chair, the condition of his lungs making it impossible for him to lie down.
As a business man Mr. Tolles was not a success. Though he always received good prices for his productions he failed to make money; and this was chiefly because he was never fully satisfied with his own work but would spend time and money altering and improving objectives and other apparatus that were already better than the contract called for and which would have been more than satisfactory to the purchaser. But his reward was in the perfection of his work: here was his satisfaction, not in the paltry dollars he received in exchange, for he was more of an artist than an artisan. So he toiled on in poverty and suffering with but scant recognition from those who should have been proud to have encouraged and aided him. At last, on the 17th of November, 1883, he died in the hospital, worn out with labor and pain, almost in sight of the great university which might have aided him and honored itself by extending to him the official recognition and patronage which were and are reserved for a foreign maker.
Only a few moments before his death he was occupied in counting the degrees of aperture of an imaginary lens, and when he reached 150° he stopped, turned his head and said faintly, "Goodbye, good-bye," and all was over.
His funeral was held at the Bulfinch Place Chapel, Rev. Dr. Winkley (Unitarian) officiating, and was attended by Dr. Oliver Wendell Holmes, Professor Rogers, Professor Pickering and Professor Eaton of Harvard, and many other of his old friends.
His body lies in a beautiful spot in Mount Auburn Cemetery, where an appropriate monument will be erected to his memory. But his best and most endearing memorials are in the beautiful lenses, the products of his brain and hand, that are now treasured by their fortunate owners - and in the kindly thoughts and loving memories of those who were fortunate enough to know him personally.
&nbsp


Figure 5. 1872 price list of R.B. Tolles' instruments and lenses, from Heinrich Frey's 'The Microscope and Microscopical Technologies'.
&nbsp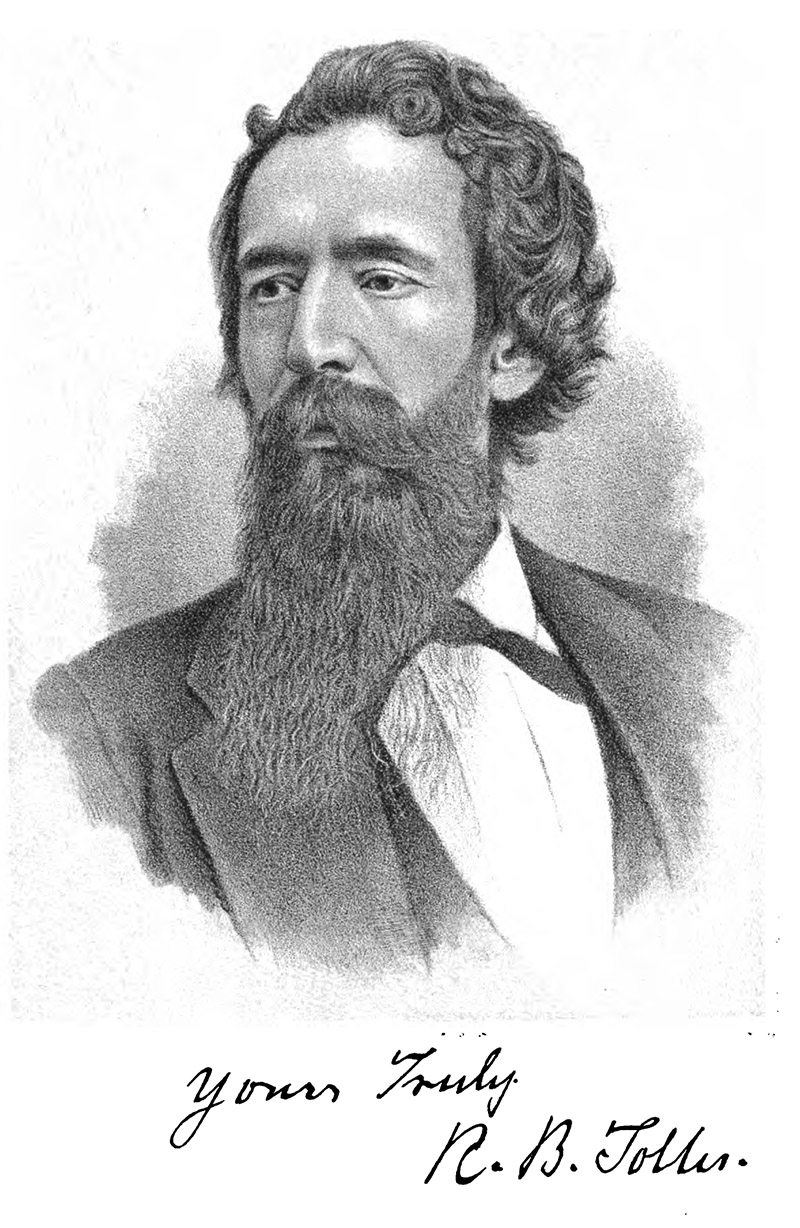 Figure 6. Robert Tolles, adapted from his 1884 obituary that appeared in The Proceedings of the American Society of Microscopists.
&nbsp

Figure 7. Monument to Robert Tolles, at his grave. Adapted for nonprofit, educational purposes from http://www.dickkoolish.com/rmk_page/RMK_Pictures/Astronomers640/Tolles_1.JPG .
&nbsp
Acknowledgement
Many thanks to Allan Wissner for generous assistance and permission to use images from www.antique-microscopes.com, and to Richard Koolish for the photograph of Robert Tolles' grave monument.
&nbsp
Resources
Blackham, George E. (1884) Memoir of Robert B. Tolles, Proceedings of the American Society of Microscopists, Vol. 6, pages 41-46
Cox, Jacob D. (1884) Annual Address of the President: Robert H. Tolles and the Angular Aperture Question, Proceedings of the American Society of Microscopists, Vol. 6, pages 5-39
Frey, Heinrich (1872) The Microscope and Microscopical Technologies, W. Wood & Son, New York
Three American Microscope Builders (1945) American Optical Company, Buffalo, New York
Tolles, Robert B. (1865) Method of applying the binocular principle to the eye-piece of a Microscope or Telescope, American Journal of Science and Arts, Second series, Vol. 39, pages 212-215
U.S. Census records, accessed through ancestry.com
West, Charles E. (1886) Forty years' acquaintance with the microscope and microscopists, Proceedings of the American Society of Microscopists, Vol. 8, pages 161-173
&nbsp
Images of Tolles' Instruments:
Antique-Microscopes.com (accessed May, 2015) http://www.antique-microscopes.com/photos/tolles_B_model_microscope.htm
Antique-Microscopes.com (accessed May, 2015) http://www.antique-microscopes.com/photos/Tolles-student-microscope-290.htm
Antique-Microscopes.com (accessed May, 2015) http://www.antique-microscopes.com/photos/Tolles-student-microscope-159.htm
Microscope-Antiques.com (accessed May, 2015) http://www.microscope-antiques.com/tolleswithengr.html