Unknown Microphotograph Maker
"Green Labels, No Name, Plain"
by Brian Stevenson
last updated November, 2022
This anonymous microphotograph slide-maker used dark green labels, but did not provide a names or initials. A circa 1875 slide labeled "Sport" includes what appears to be a calling card (see below), possibly that of the photographer, but the name is not legible. The slides are not numbered.
The labels are bordered with straight lines and rosettes, and the text is plain. The edging is distinct from all other Victorian-era microphotographers of whom I am aware.
These slides are rather uncommon. Known examples are shown below, the images of which were generously provided by collectors or adapted from internet sale sites. Any clues about the maker's identity, or other examples of his/her work, will be greatly appreciated.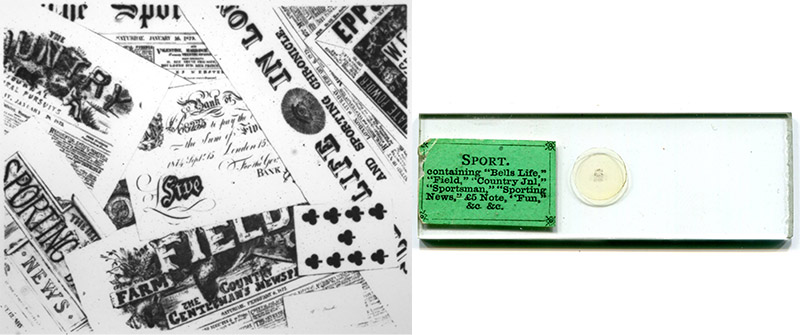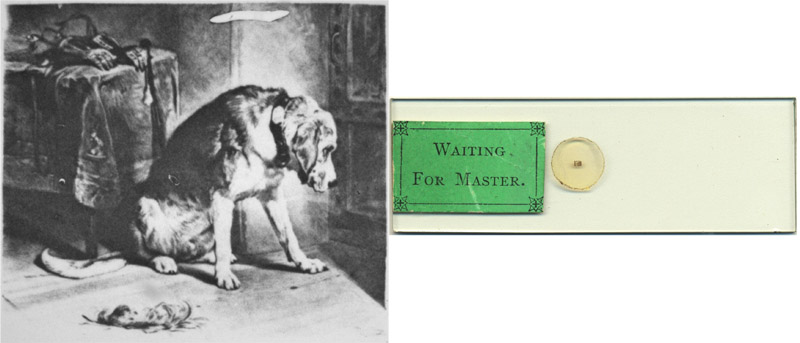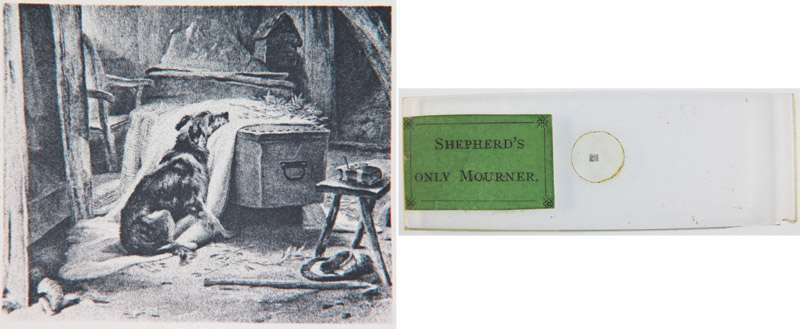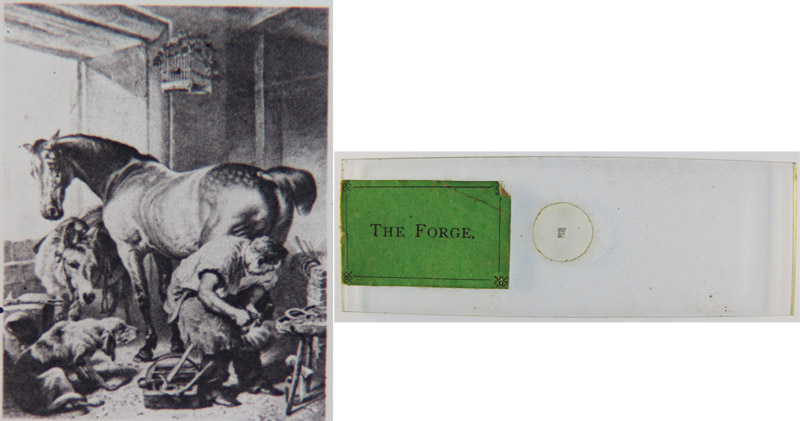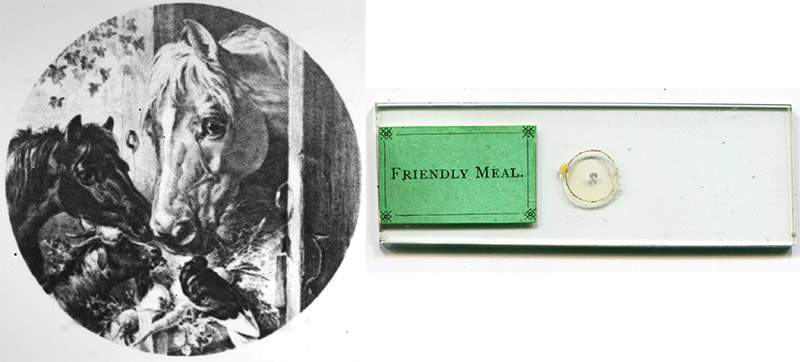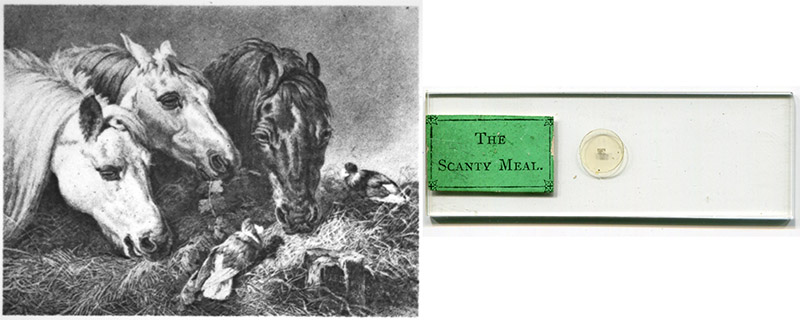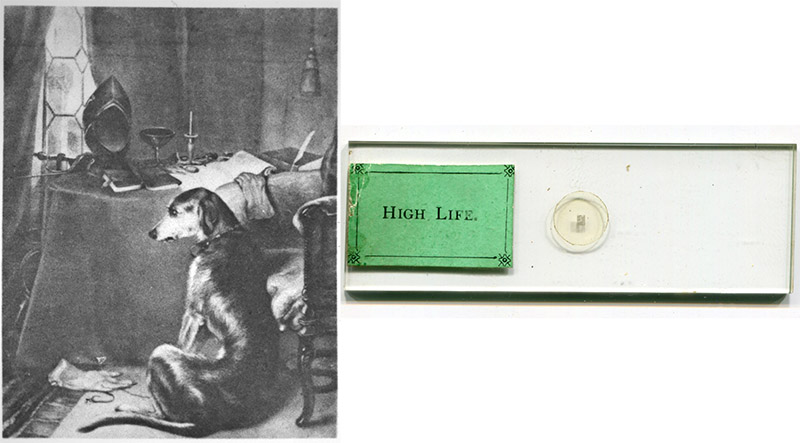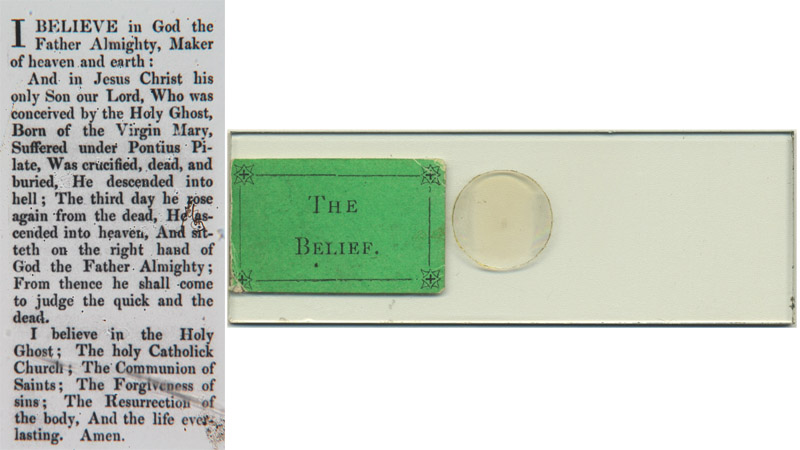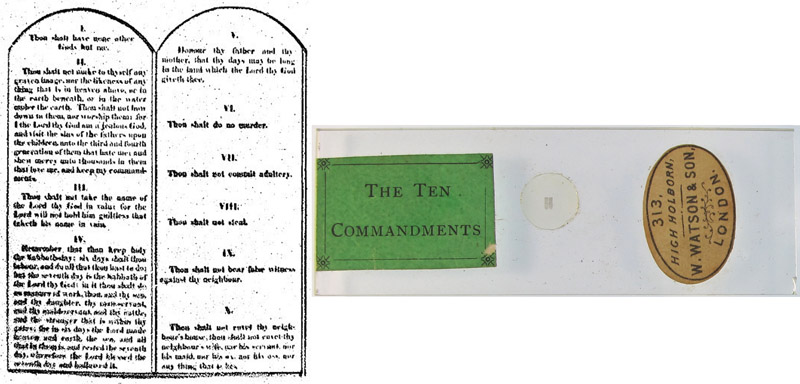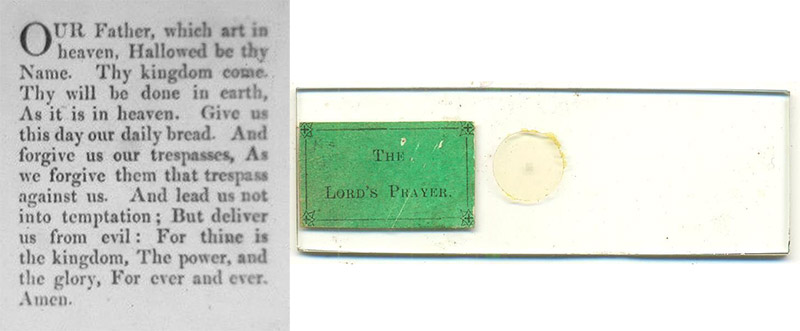 &nbsp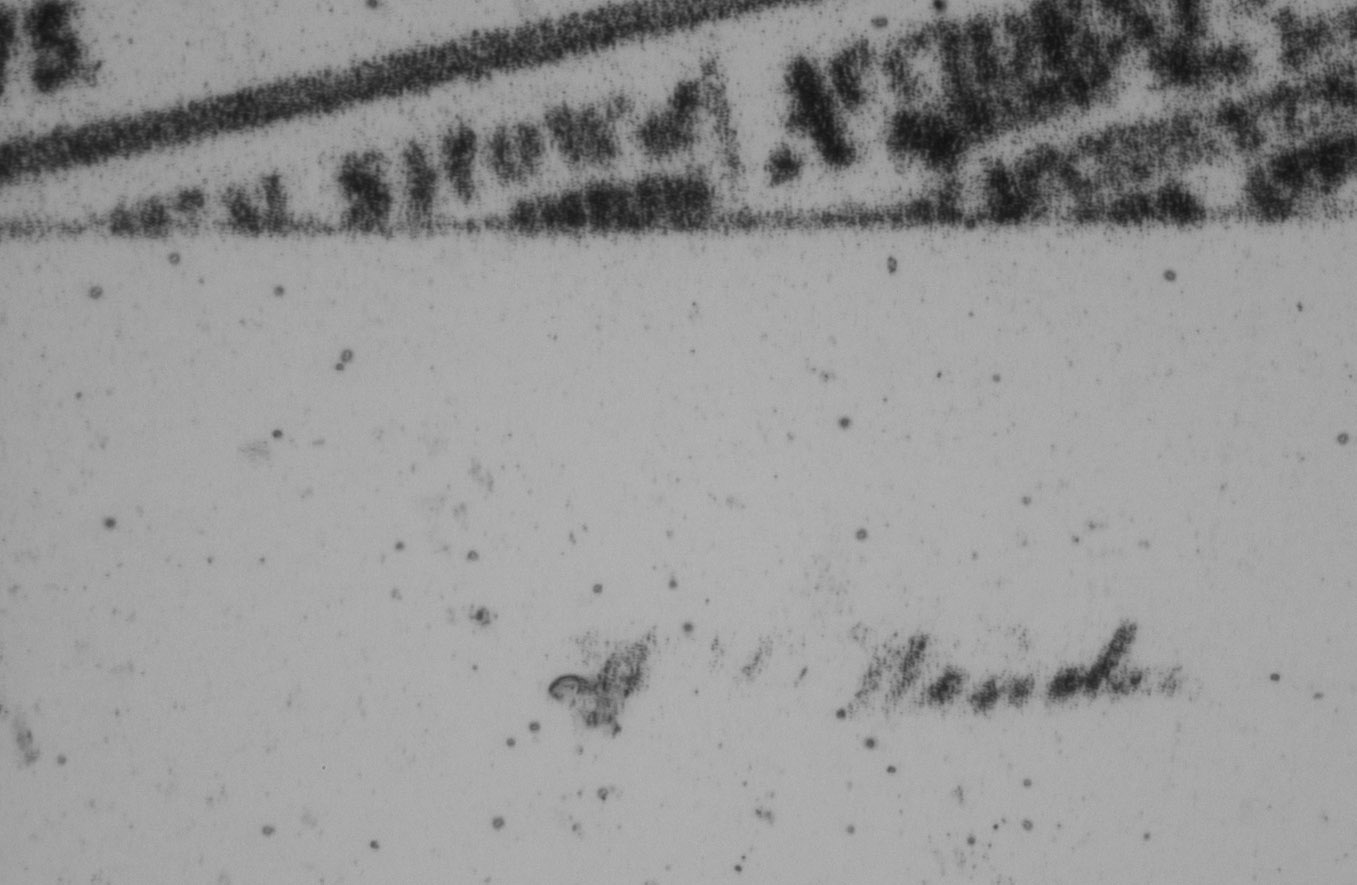 Possibly the photographer's calling card, from the microphotograph "Sport" (see above)