Edward Henry Vredenburgh 1831 - 1903
by Brian Stevenson
last updated August, 2019
Banker, influential citizen, amateur scientist, and microscope enthusiast, Edward Vredenburgh is known to have produced a number of finely-produced microscope slides (Figure 1). They probably date from around 1880 until the turn of the twentieth century. Vredenburgh was an active member of the American Society for the Advancement of Science and the American Microscopical Society from the 1880s onward. Those connections probably gave him ample opportunity to share his mounts with fellow microscopists. I did not find any published offers to exchange slides.
As with many other early American slide-makers, Vredenburgh's mounts are not often seen at auction or in collections. Yet, the precise finish of the slides shown in Figure 1 indicate that he was a skilled preparer, and undoubtedly made a large quantity of such slides. Many are probably packed away and forgotten in basements and attics. One objective of this series of historical essays to raise awareness in owners of old microscopes and slides that their items may be of considerable interest to collectors and historians.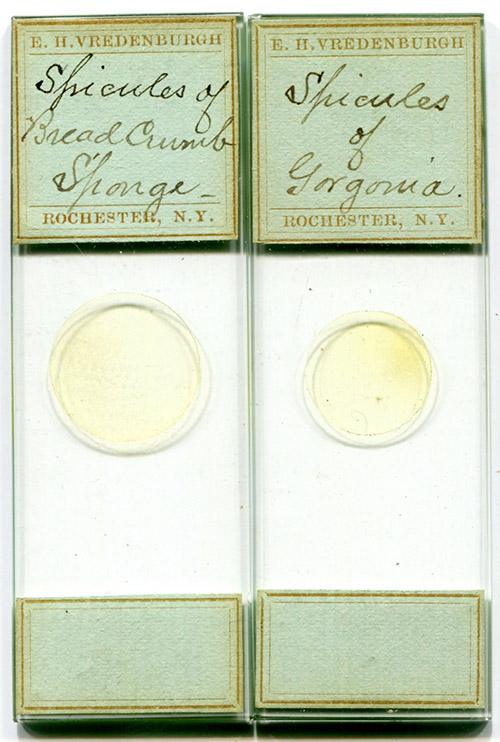 Figure 1. Microscope slides by E.H. Vredenburgh, ca. 1880-1900.
&nbsp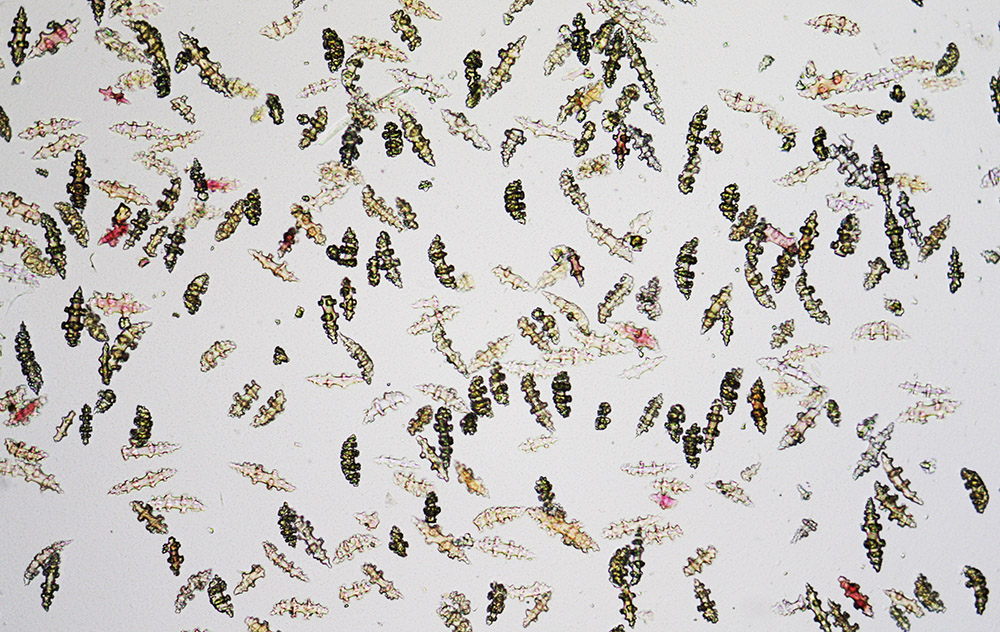 Figure 2. Spicules of Gorgonia (species not stated), by Edward Vredenburgh.
&nbsp
Edward Vredenburgh's life was one of multiple early heartbreaks, followed by a lengthy period of personal successes, and a crashing end.
Edward was born on July 29, 1831, in Auburn, in the Finger Lakes District of northwestern New York. He was the first and only child of Edward Rosier and Anna Scott Vredenburgh. The father died on March 8, 1838, when our subject was only seven.
Young Edward and his mother managed alone for four years. During that time, they moved to the major city of Rochester.
In 1842, Anna married Nicholas Ayrault, who was her elder by about 20 years. Nicholas had a 12 year-old daughter from a previous marriage, so it was probably a convenient arrangement for both of them. Records indicate that Ayrault was a "merchant miller", which probably brought in a decent income. Anna and William gave Edward two brothers, Allan (born in 1843) and William (born in 1848).
Tragedy struck again in 1850, when Nicholas Ayrault died. By then, Edward was old enough to help support the family. The 1865 census listed him as head of the household - he was then 34 years old - living with his mother and two brothers.
Youngest brother William died of tuberculosis in 1865. The other brother, Allan, died of the same disease in 1871.
Amidst those setbacks, Edward Vredenburgh created a successful career in banking. By the mid-1860s, he had worked his way up to cashier of the Powers Bank of Rochester. An 1885 description of that bank included, "Mr. E.H. Vredenburgh, who for twenty years past has filled the position of cashier, still performs the duties incumbent upon him with all of his old-time energy and efficiency, one of the most popular men that ever inspected a bank-note or cashed a check". Additionally, in the late 1870s, Vredenburgh had been appointed Joint Executor of that bank. By the late 1890s, he was the bank's Vice President. He became a member of the Genesee Valley Club and hobnobbed with the city's elite.
As he moved up in the world, Vredenburgh developed an interest in the sciences. He joined the American Association for the Advancement of Science (the publisher of Science magazine) in 1880.
In 1884, he joined the American Society of Microscopists in 1884. That year, this society held its annual meeting in Rochester, and Vredenburgh participated in organizing committees. At the meeting's soiree, he exhibited, "R. & J. Beck's large best binocular. Platinocyanide of barium, with polarized light". That was an expensive, top-of-the line microscope, suggesting that Vredenburgh may have been involved with microscopical investigations for some time. It certainly demonstrates his financial situation in 1884.
As noted above, Vredenburgh probably exchanged his mounts with other microscopists through connections of his societies.
In 1902, Edward Vredenburgh's photograph was featured in the book Notable Men of Rochester and Vicinity (Figure 3).
Vredenburgh left on an extended cruise to the Mediterranean Sea in 1903. He grew ill, and was evacuated to a hospital in Paris. He died from cancer on May 25, 1903. His body was shipped back to Rochester, and was buried in the family plot with his mother and little brothers.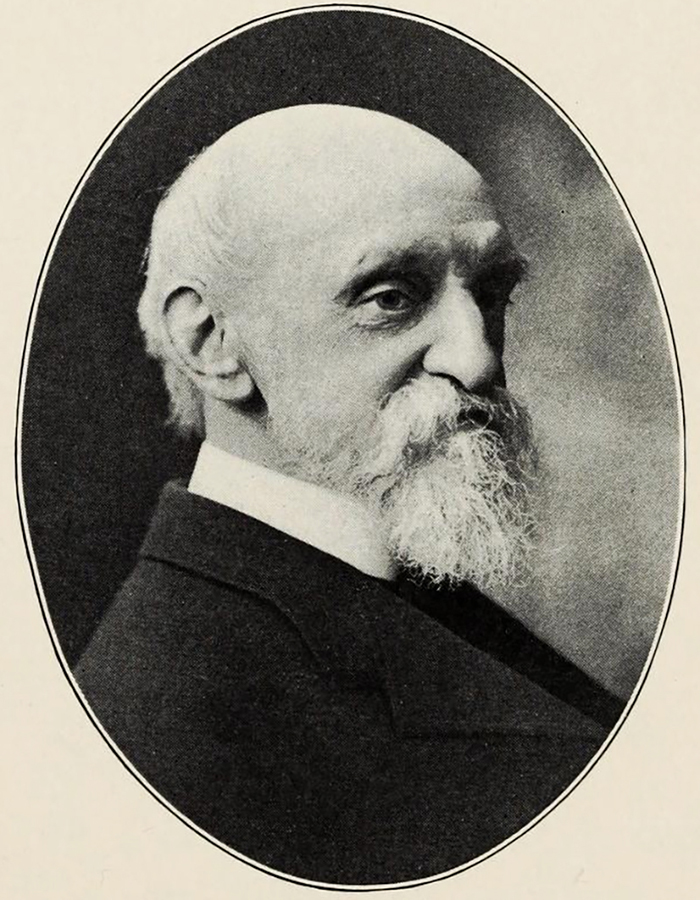 Figure 3. Edward Henry Vredenburgh, ca. 1902. Adapted from that year's "Notable Men of Rochester and Vicinity".
&nbsp
Resources
Bragdon, George C. (1902) Notable Men of Rochester and Vicinity, D.J. Stoddard, Rochester, page 65
Burial records of Allan Ayrault (1871) https://www.findagrave.com/memorial/7812248
Burial records of Nicholas Ayrault (1850) https://www.findagrave.com/memorial/117323531
Burial records of William Ayrault (1865) https://www.findagrave.com/memorial/7812253
Burial records of Edward Henry Vredenburgh (1903) https://www.findagrave.com/memorial/153206927
Constitution, List of Meetings, Officers, Committees and Members of The American Association for the Advancement of Science (1884) page 9
Industries of the City of Rochester (1886) Elstner Publishing Co, Rochester, pages 81-82
LeBlanc, David (2007) Ayrault, Report prepared as part of the coursework required for University of Rochester course REL 167 "Speaking Stones", accessed as a pdf in August, 2019
Proceedings of the American Association for the Advancement of Science (1897) Members, page liii
Proceedings of the American Society of Microscopists (1884) page 235
Transactions of the American Microscopical Society (1900) Members, Vol. 22, page 220
Proceedings of the Convention of the American Bankers' Association (1897) "Powers Bank … V. Pres't E.H. Vredenburgh", page 294
U.S. census and other records, accessed through ancestry.com