Charles Wellington, 1832 - 1909
by Brian Stevenson
last updated November, 2020
Charles Wellington, of Jackson, Michigan, USA, was an unusual amateur microscopist of his time, being a locomotive engineer on a railroad, rather than the more common physician, pharmacist, or wealthy industrialist. After Wellington joined the American Society of Microscopists in 1883, a colleague wrote, "There was one gentleman attendant upon the meetings of the American Society of Microscopists, at Rochester, whose work and whose presence there is a standing rebuke to the hundreds of men in the learned professions who 'have no time for microscopy'. This man is a plain locomotive engineer, a 'working' man, who spends the greater portion of his time in the cab of an engine, yet the injected preparations, the stained sections of plants, and other botanical mounts that he makes and studies put to shame those of many a man whose fingers never touch anything rougher or dirtier than the tube of a microscope. His name is C. Wellington, and he is from Jackson, Mich. He did me the honor to leave with me three of his mounts which are simply exquisite - a section of wild rose, of intestine of cat, injected, and a dry mount of the zoophyte Calularia capillata. How many druggists there are who have room for a little laboratory, and plenty of spare time to work in it, and who say, when asked why they do not work with the microscope, they 'have no time'. Yet Mr. Wellington's profession is far more exacting than theirs, and he has no inducements to the study save a natural love of science".


Figure 1. "Hair from Bat", prepared ca. 1890 by Charles Wellington. Wellington is known to have also prepared excellent mounts of subjects that include stained botanical and injected animal tissues, and thin-sectioned minerals.
&nbsp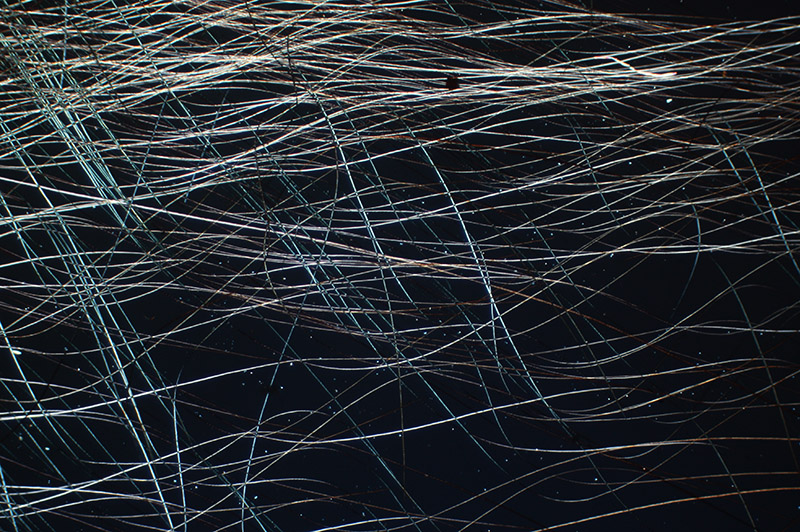 Figure 2. "Hair of Bat" (See Figure 1). Photographed with a 3.5x objective lens, C-mounted digital SLR camera, crossed polarizing filters, and a green/red selenite filter.
&nbsp
According to later census data, Charles Wellington was born in England during August, 1832, and emigrated to the USA in 1847.
He is first recognizable in records in the 1860 US census, where he was working as an "engineer" with the Michigan Central Railroad in Detroit, Michigan. He was married to a woman named Elizabeth, 10 years his junior and originally from Maine, and had a 2 year-old boy named Avenhoe. In the 1870 census records, Avenhoe had disappeared, and a 9 year-old girl named Irene was with Charles and Elizabeth.
Elizabeth Wellington died soon afterward. Charles remarried in 1874, to Isabella Hunter, a widow. Her previous husband, who died in 1872, had been a clerk with the railroad. At the time of the 1880 census, the Wellington household consisted of Charles, Isabella, her younger son (22 year-old William, who worked as a fireman on the railroad) and Isabella's 77 year-old widowed mother.
In 1883, Wellington moved to Jackson, Michigan.
Charles Wellington attended the 1883 Annual Meeting of the American Society of Microscopists, in Chicago. At the meeting's conversazione, he displayed a "rove beetle" and "young oysters in motion (polarized)". It is not known whether those were his own preparations or if they were purchased slides, but it was after this meeting that a colleague, Frank James, raved about Wellington's botanical and anatomical mounts.
At the 1885 Meeting, in Cleveland, Ohio, Wellington put on an exhibition on "mounting vegetable sections".
Charles and Isabella jointly produced an exhibition on "cutting, grinding and mounting Favosites Hamiltonia, Eozoon Canadense and Alicolites Davidsonia" (fossils and minerals) at the 1887 Pittsburg Meeting of the American Society of Microscopists.
The following year, in Columbus, Ohio, Wellington displayed another side of his creativity: he made and donated to the State Microscopical Society of Ohio, "Two very large stuffed frogs … seated at a table, each having before him an imitation microscope curiously wrought, together with various accessories. The attitude of these modest workers over the tube was that of amazement at the marvels they beheld". Also of note, a sign of that era's lack of public health measures, "The second and subsequent days of the session saw the ranks of the visitors somewhat depleted by the sudden indisposition caused by the drinking water of Columbus".
Also in 1888, Wellington sent several "mounts of vegetable tissues" to the editors of The Microscope, a popular scientific magazine. That donation was acknowledged in the magazine, and likely led to numerous applications from other microscopists for the exchange of slides.
Wellington ceased his membership in the American Society of Microscopists after 1893. Also in that year, he began working for the Withington & Cooley Manufacturing Company, a manufacturer of farm and gardening implements. City directories still listed his occupation as "engineer", suggesting that he operated and/or managed steam-driven machining tools. This change in occupation may have taken up more of Wellington's time, and caused him to withdraw from some extracurricular activities.
However, he rejoined the American Microscopical Society in 1899, and remained a member until at least 1903. Thus, it is reasonable to conclude that Charles Wellington produced microscope slides from before 1883 through the turn of the twentieth century. He died on November 27, 1909, in Jackson, Michigan.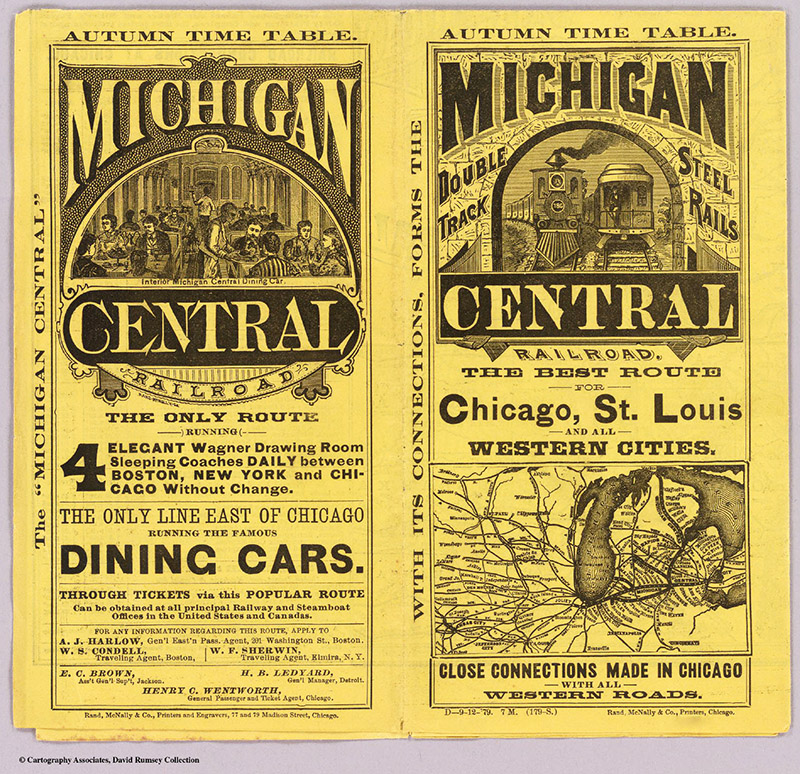 Figure 3. A flier from the Michigan Central Railroad, for whom Charles Wellington worked as a locomotive engineer from ca. 1860 until 1893. Adapted for nonprofit, educational purposes from https://www.davidrumsey.com/luna/servlet/detail/RUMSEY~8~1~24495~910125:Cover--Michigan-Central-Railroad-#
&nbsp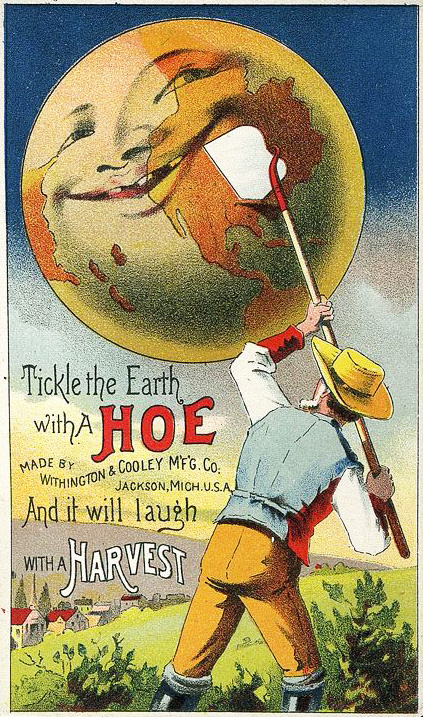 Figure 4. An advertisement from the Withington & Cooley Manufacturing Company, for whom Charles Wellington worked from 1893 onward.
&nbsp
Resources
Detroit City Directory (1864) "Wellington Charles, engineer MCRR, h 233 Seventh", page 247
Detroit City Directory (1883) "Wellington Charles, engineer MCRR, h 384 Abbott", page 1075
Jackson City Directory (1883) "Wellington Charles, engineer MCRR, bds 1139 Page ave.", page 269
Jackson City Directory (1890) "Wellington Charles, res 1139 Page ave.", page 350
Jackson City Directory (1891) "Wellington Charles, res 403 Pringle Av.", page 357
Jackson City Directory (1893) "Wellington Charles, engineer Withington & Cooley Mnfg Co, res 403 Pringle Av.", page 377
James, Frank L. (1894) Microscopy, The National Druggist, Vol. 5, page 118
The Microscope (1888) Eleventh Annual Meeting, American Society of Microscopists, Vol. 8, pages 275-278
Proceedings of the American Society of Microscopists (1883) pages 212, 254, and 294
Proceedings of the American Society of Microscopists (1885) page 205
Proceedings of the American Society of Microscopists (1887) page 357
Proceedings of the American Society of Microscopists (1888) pages 181-186
Proceedings of the American Society of Microscopists (1893) Members: "Wellington C., '83, 403 Pringle Ave., Jackson, Mich.", page 257
Proceedings of the American Society of Microscopists (1894) C. Wellington not listed as a member
Proceedings of the American Society of Microscopists (1903) Members: "Wellington C., '99, 403 Pringle Ave., Jackson, Mich.", page 257
US census and other records, accessed through ancestry.com