Unknown Microphotograph Maker "JB"
by Brian Stevenson
last updated December, 2021
As did several other Victorian-era microphotograph slide maker, "JB" used labels that are very similar to those of the celebrated J.B. Dancer. JB's slides were numbered, implying a substantial catalog of at least 196 different microphotographs. Known examples of JB's work are shown below, from various collections and on-line auctions. Any information on this maker's identity, or other examples of JB's productions, will be greatly appreciated.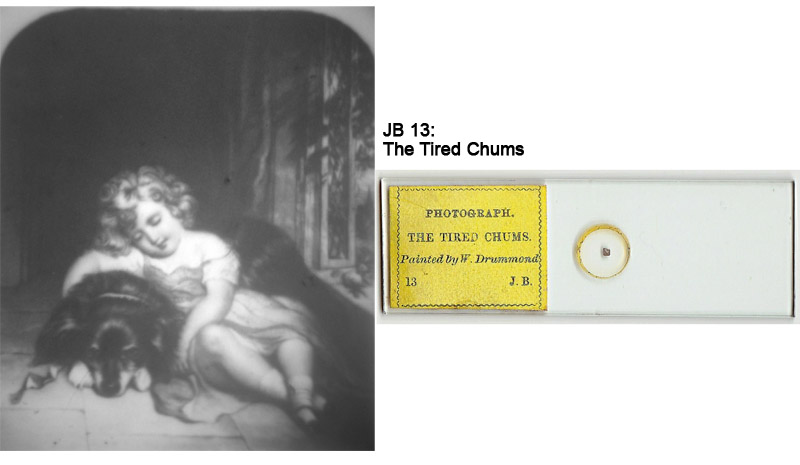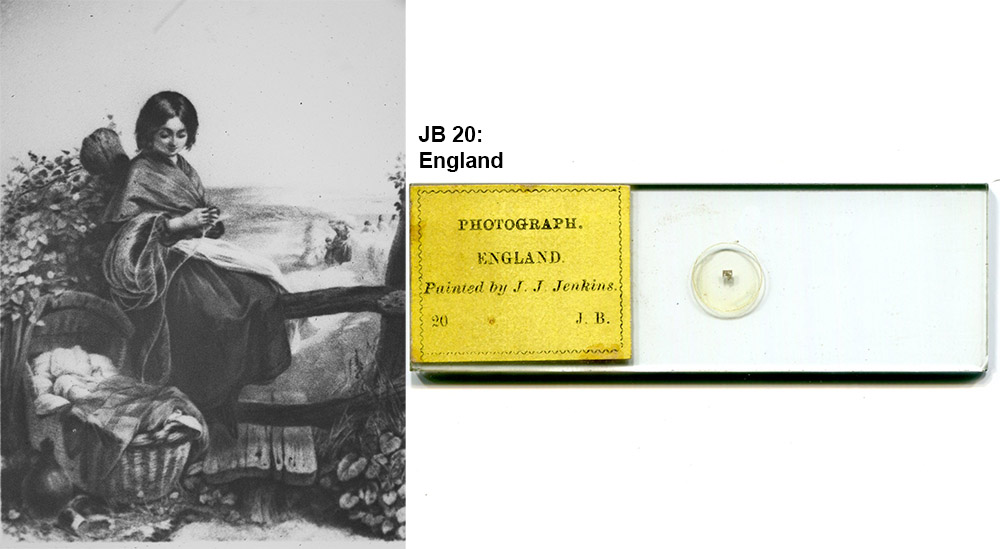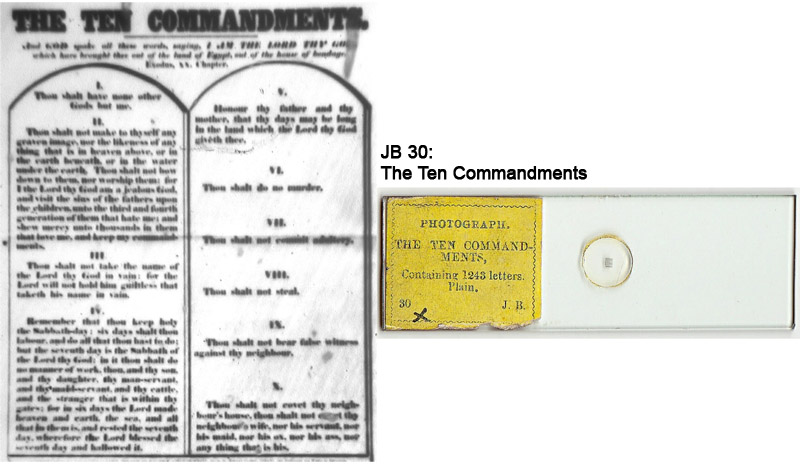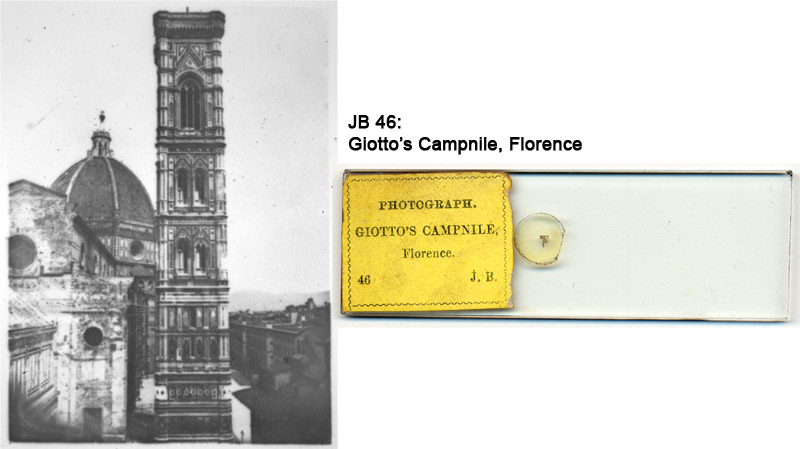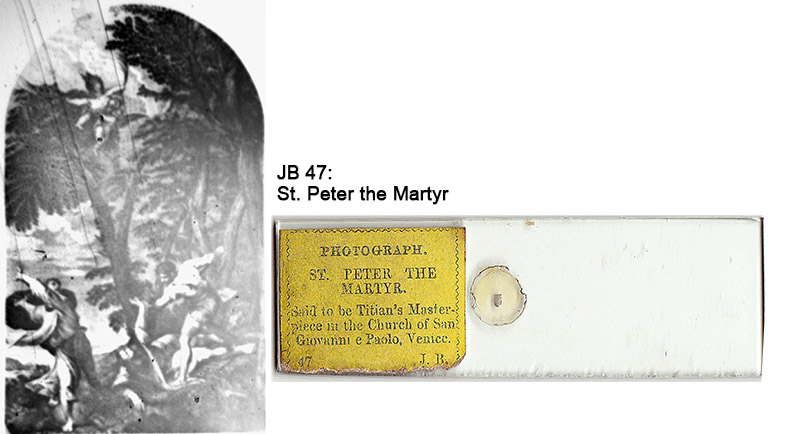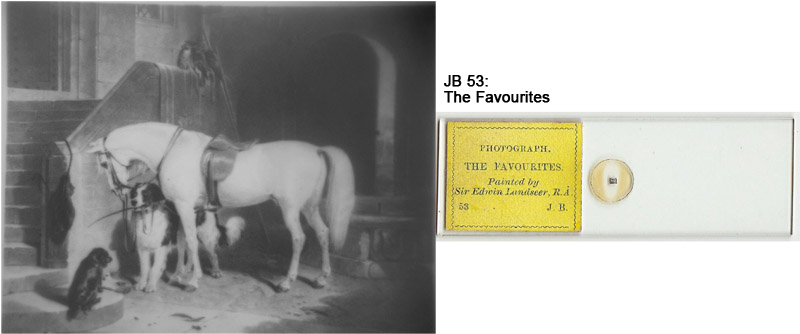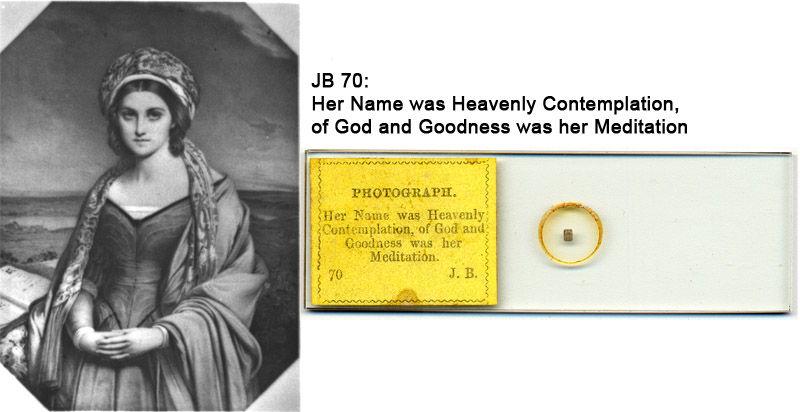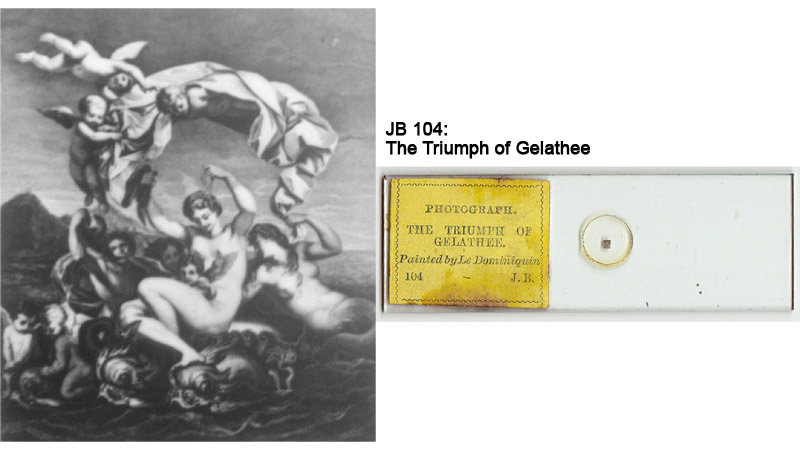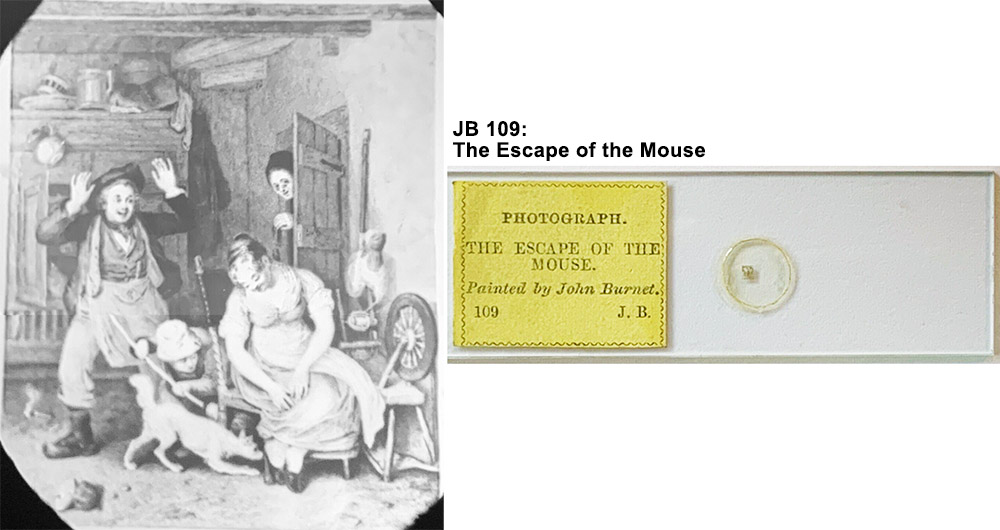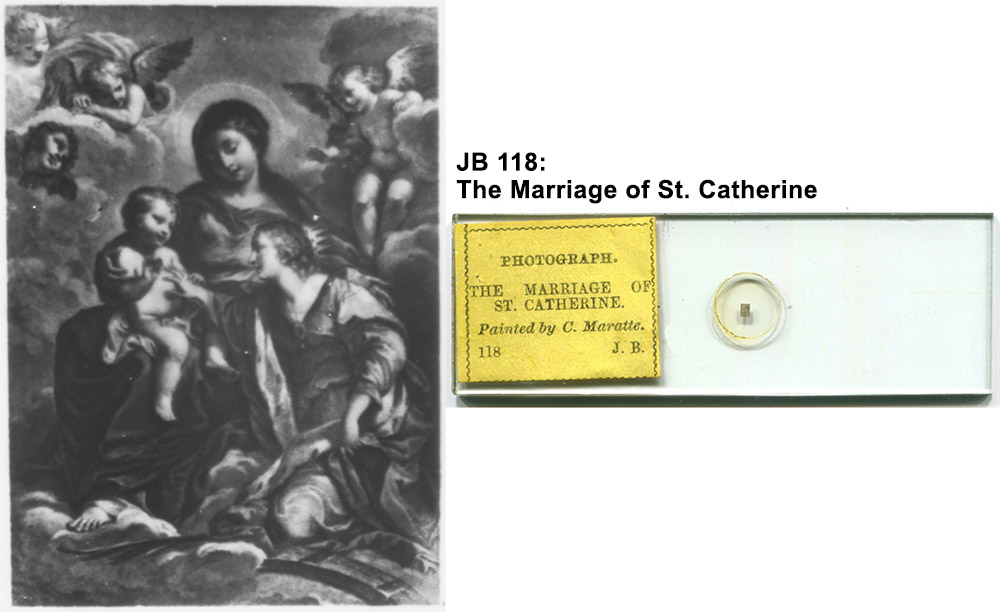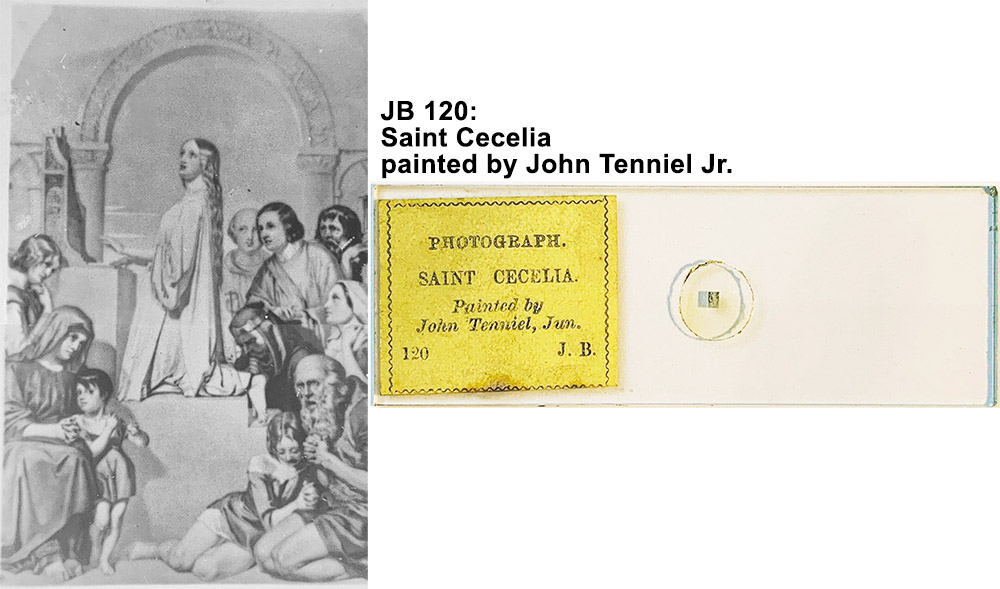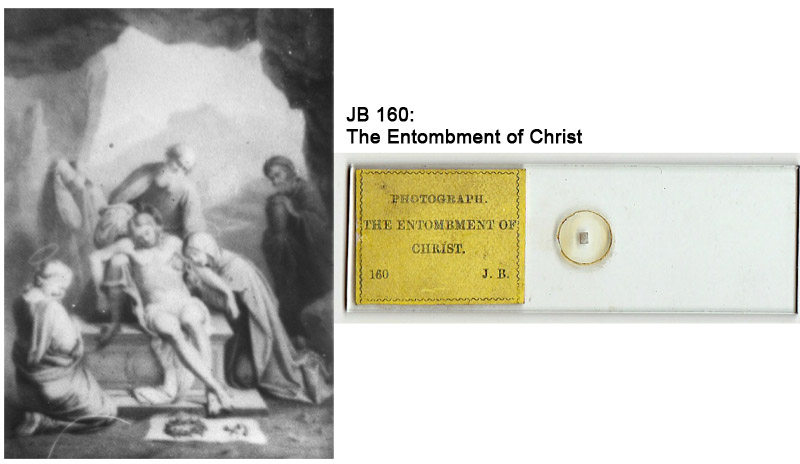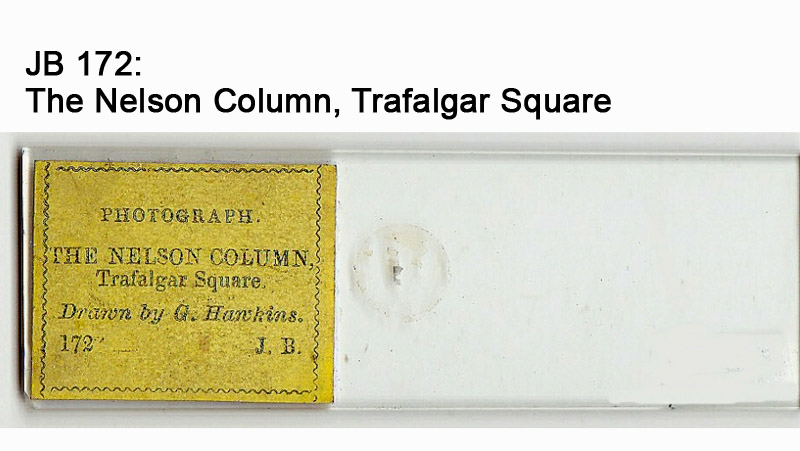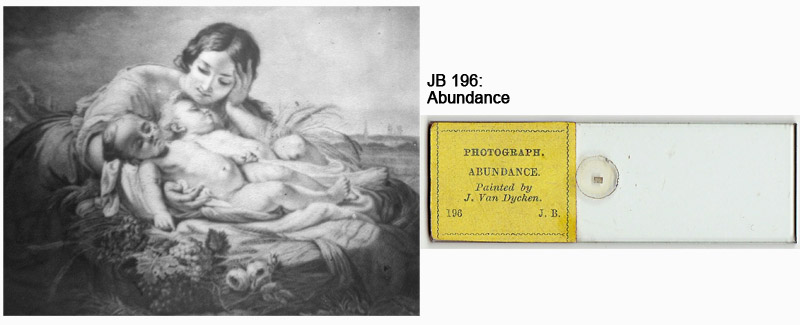 Acknowledgements
Many thanks to Richard Courtiour and the other contributors who generously provided images.